Wow, wow, wow, do i need to say more?! Three days and 50.000 petrolheads visiting this amazing event organised by Day1 World of Cars at the Jaarbeurs Utrecht in The Netherlands.
It was a lot of organisation; Will the B6 Venator Coupe be "finished" in time for the reveal, the transportation of 15 cars and how do we set up our 500m2 booth so visitors can enjoy the Spykers to the max and photographers can make some nice shots. Luckily we have a great team and with the help of the organisation and volunteers we could make this all happen! 
Never before there were so many Spykers shown on a exhibition, totally cool we could show you the only three MC12 Livery Spykers in the whole world, two C8 Spyders and one C8 Double12S. Of course we had to go on "The Walk of Fame" with these unique three of a kind.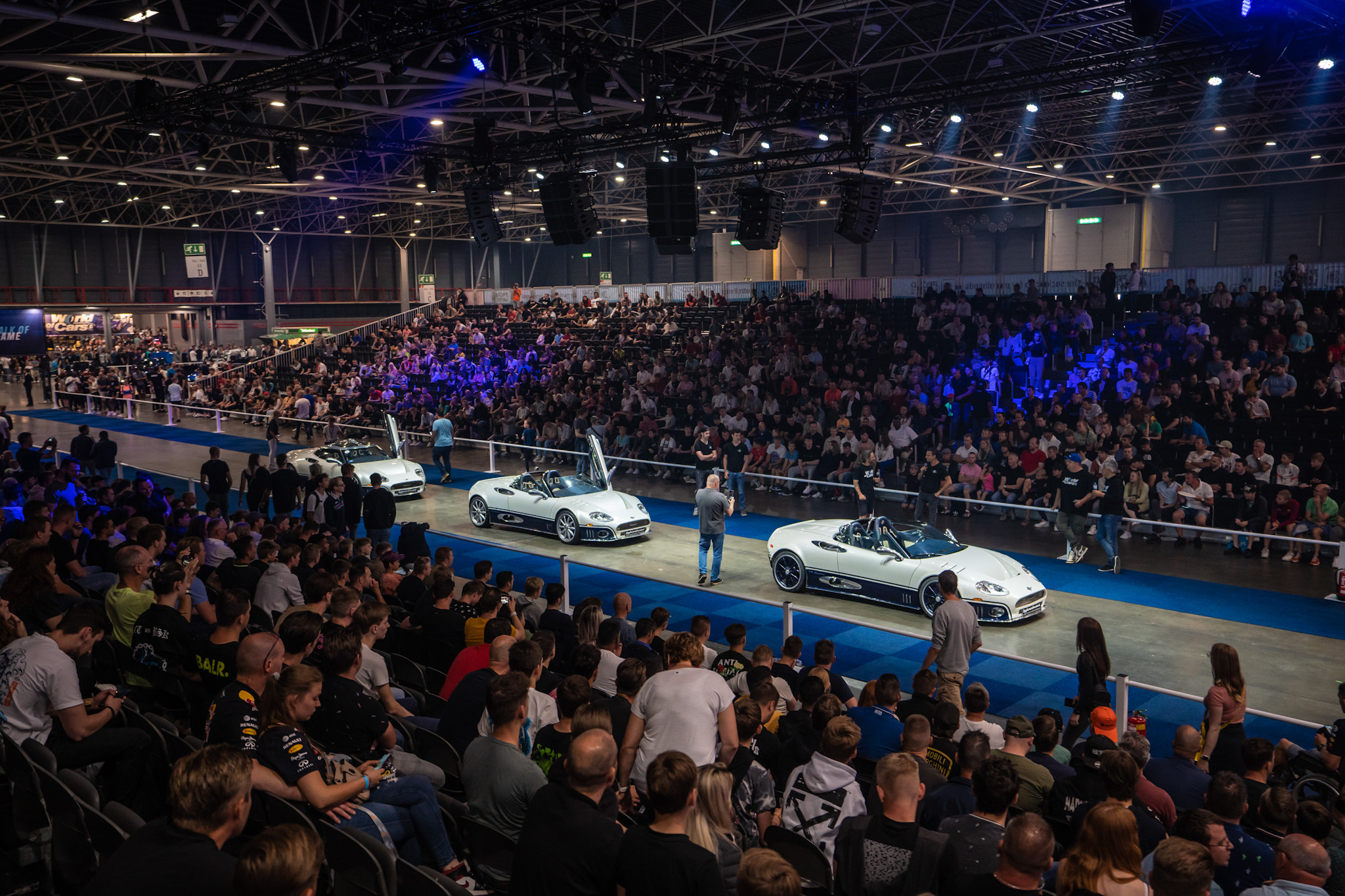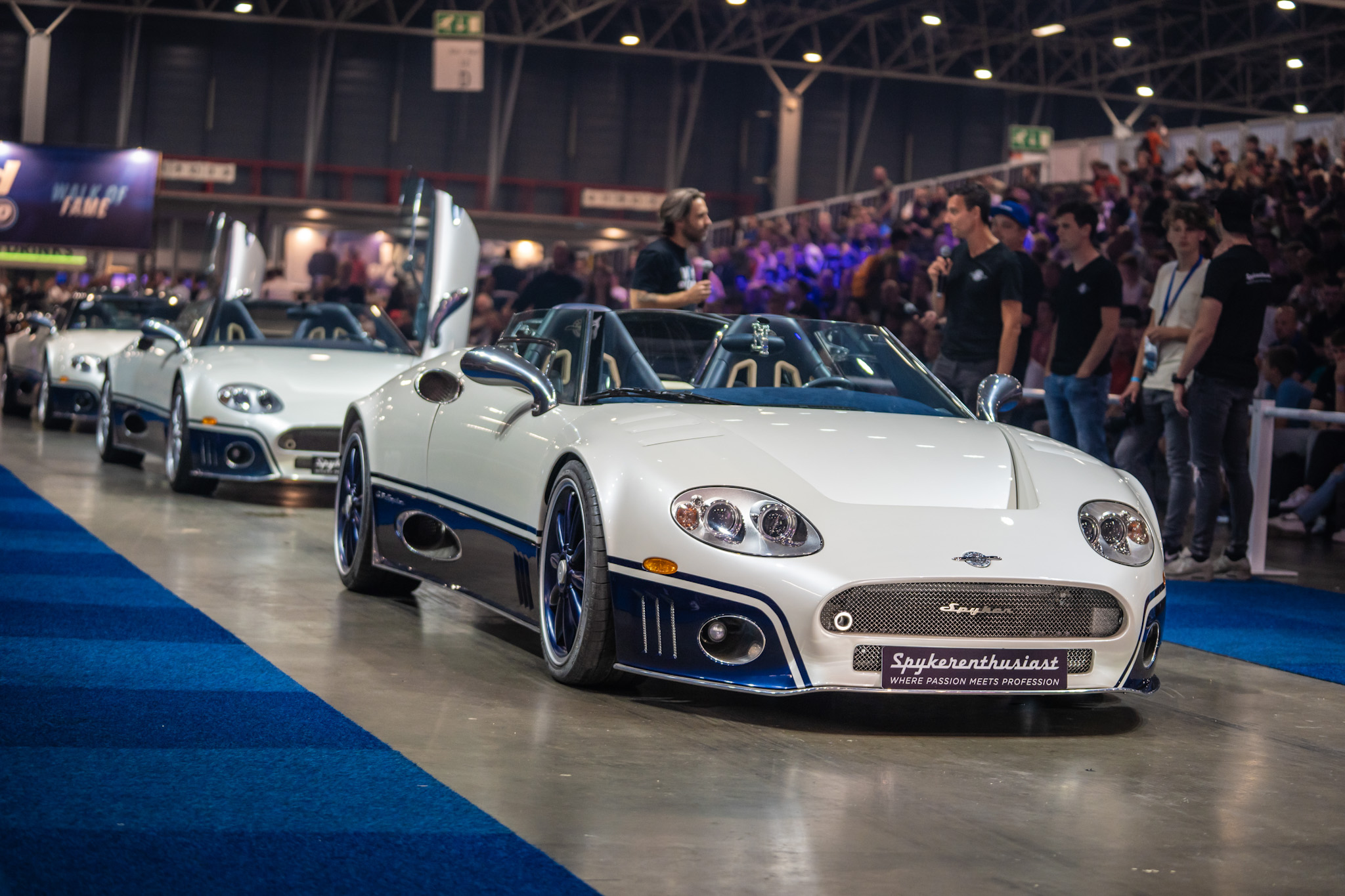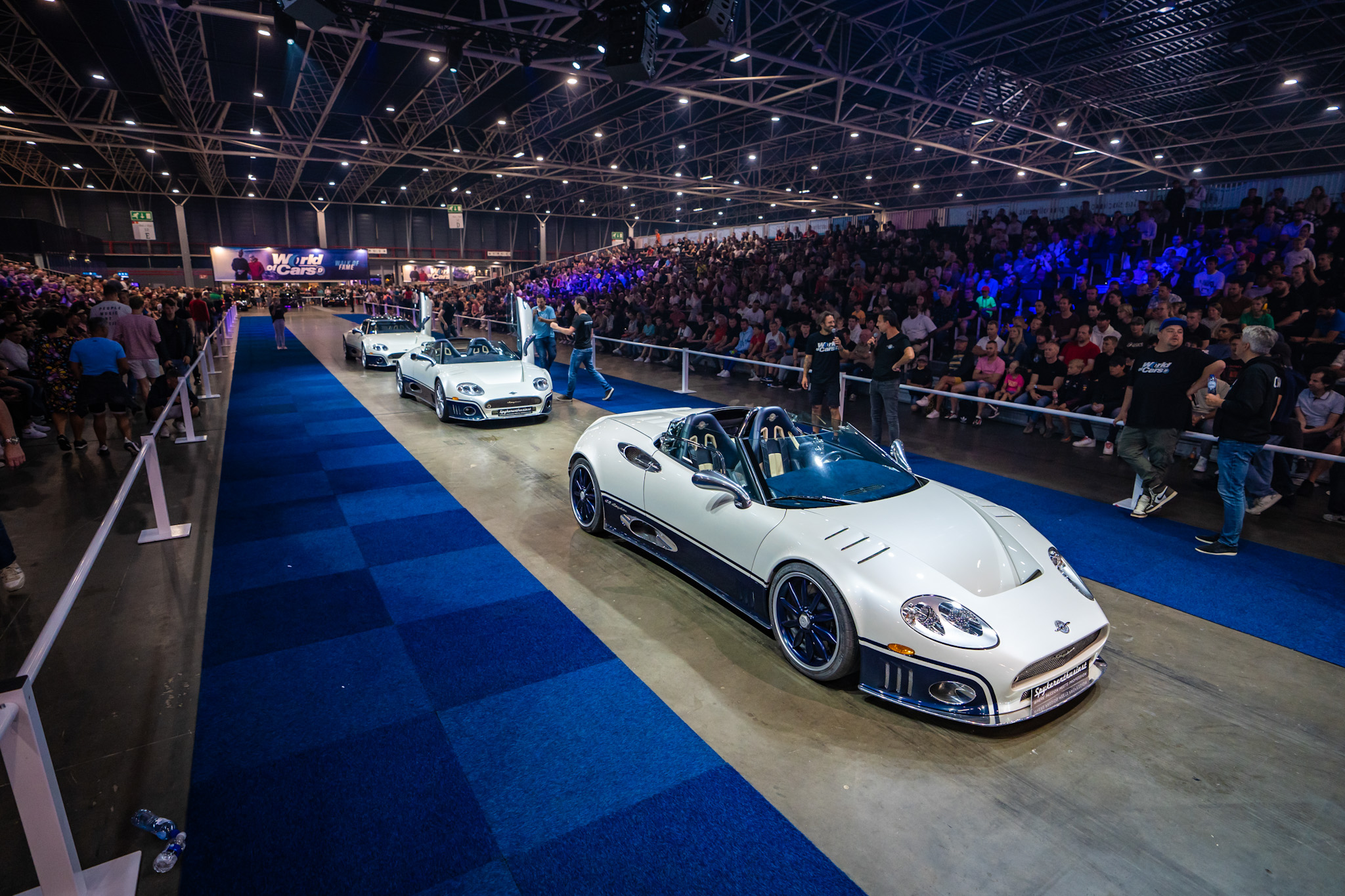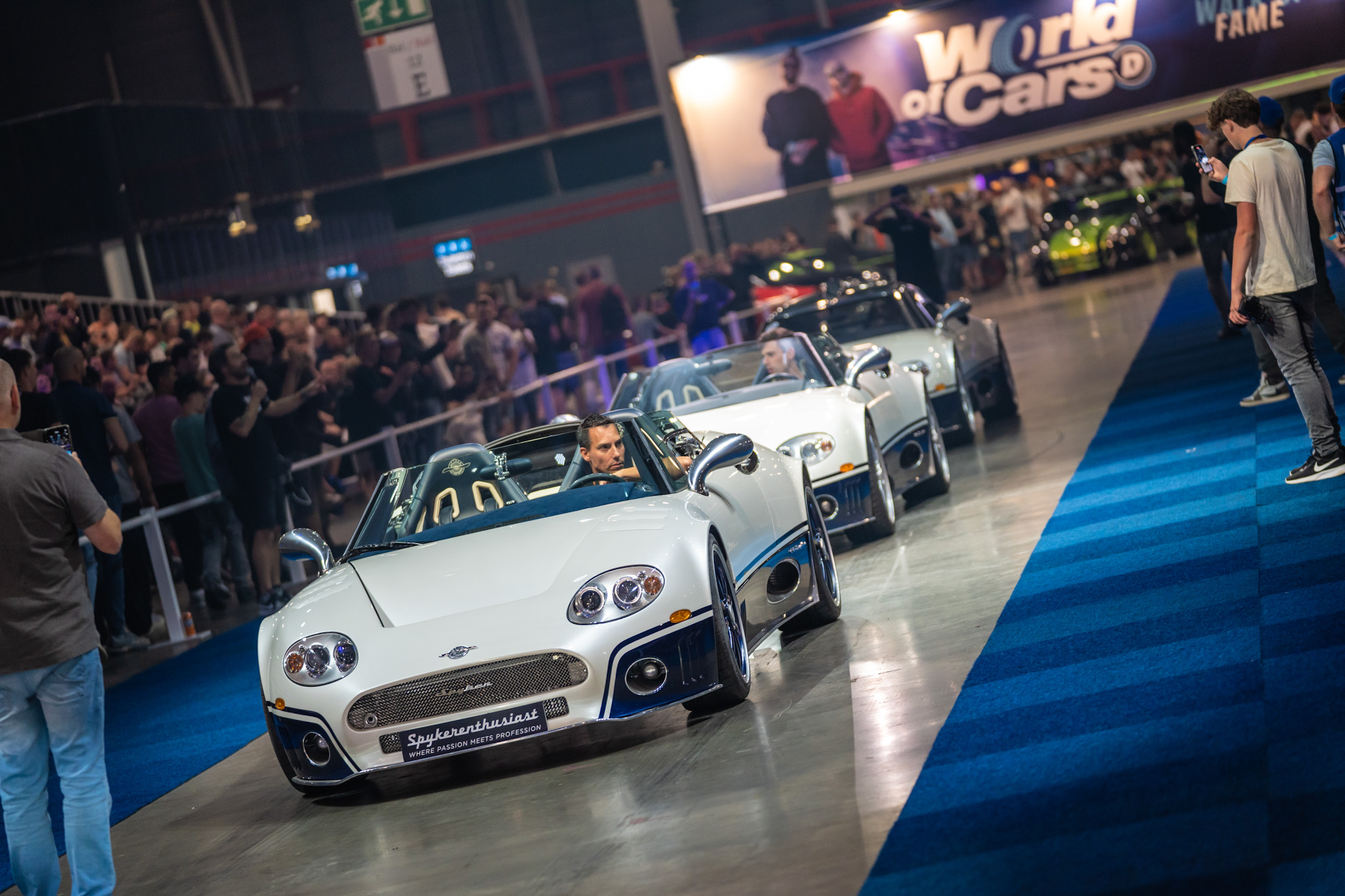 The new Spyker B6 Venator Coupe built by Jasper, was revealed by DJ La Fuente and Jay Jay Boske, an exiting moment. The outside of this Spyker is almost finished, the interior and engine still needs to be done. The B6 was presented on the original display Spyker used so present their new cars at the car show in Geneva. Next to the B6 Venator Coupe was standing the B6 Venator Spyder, this is the Spyker we made from prototype to roadworthy.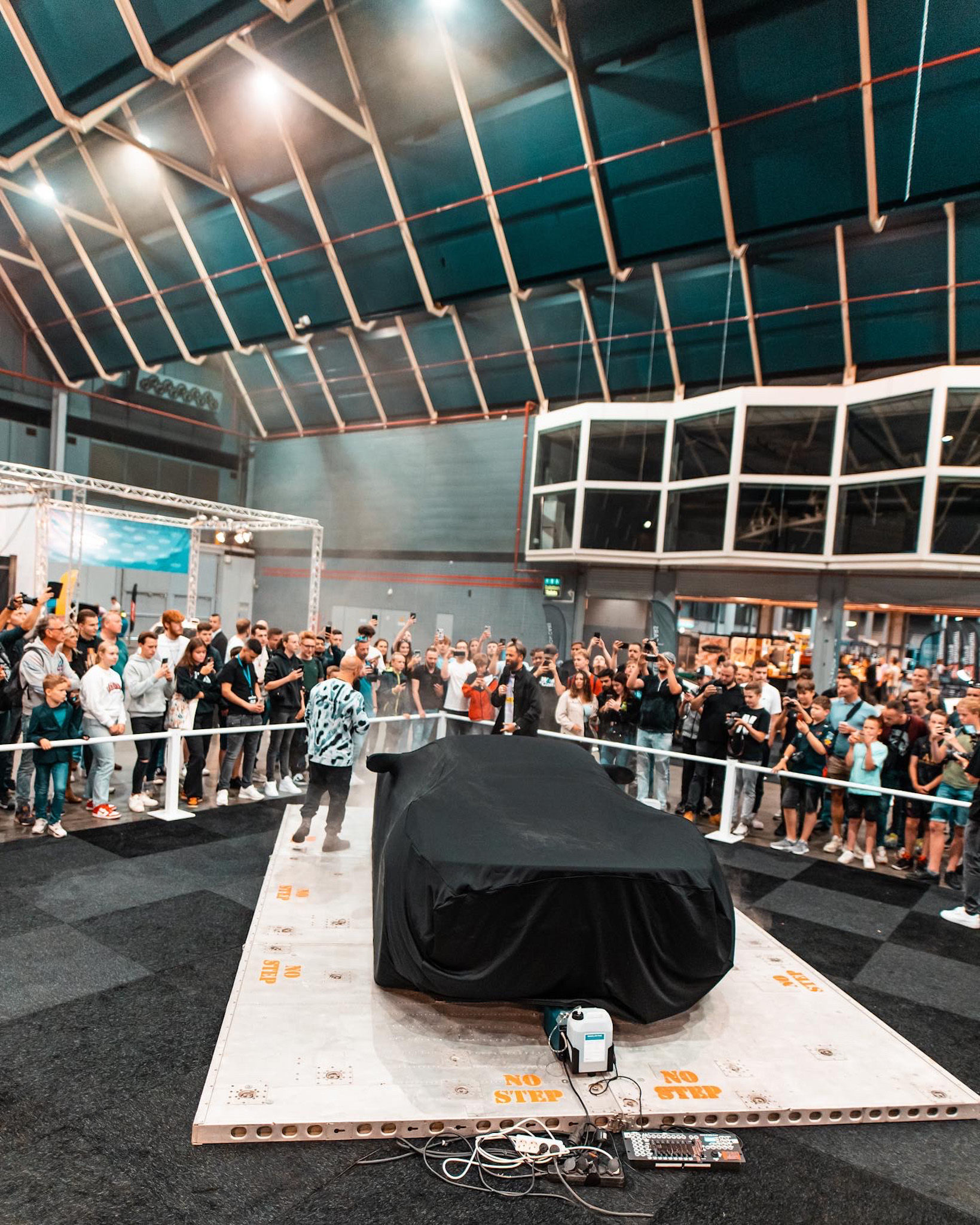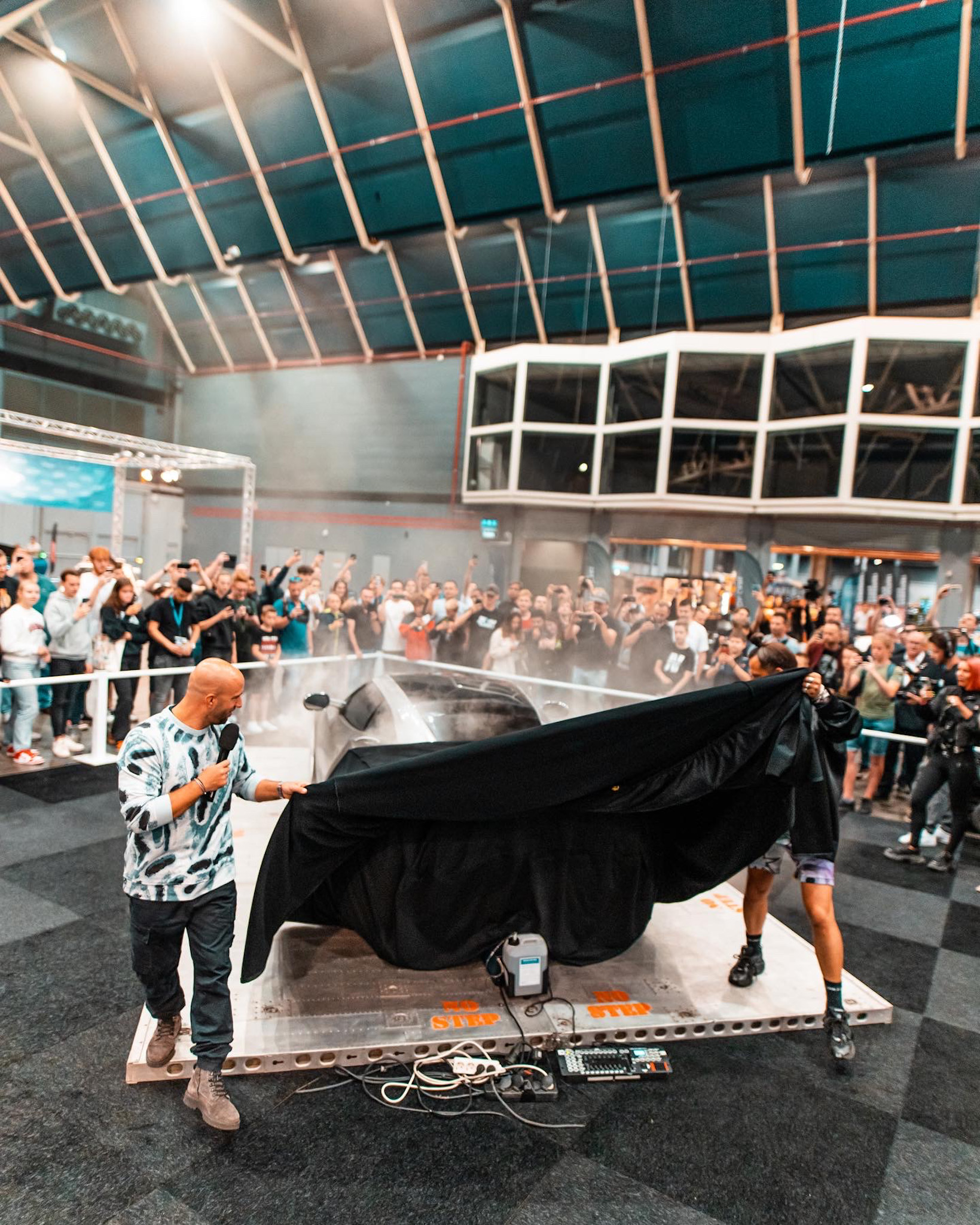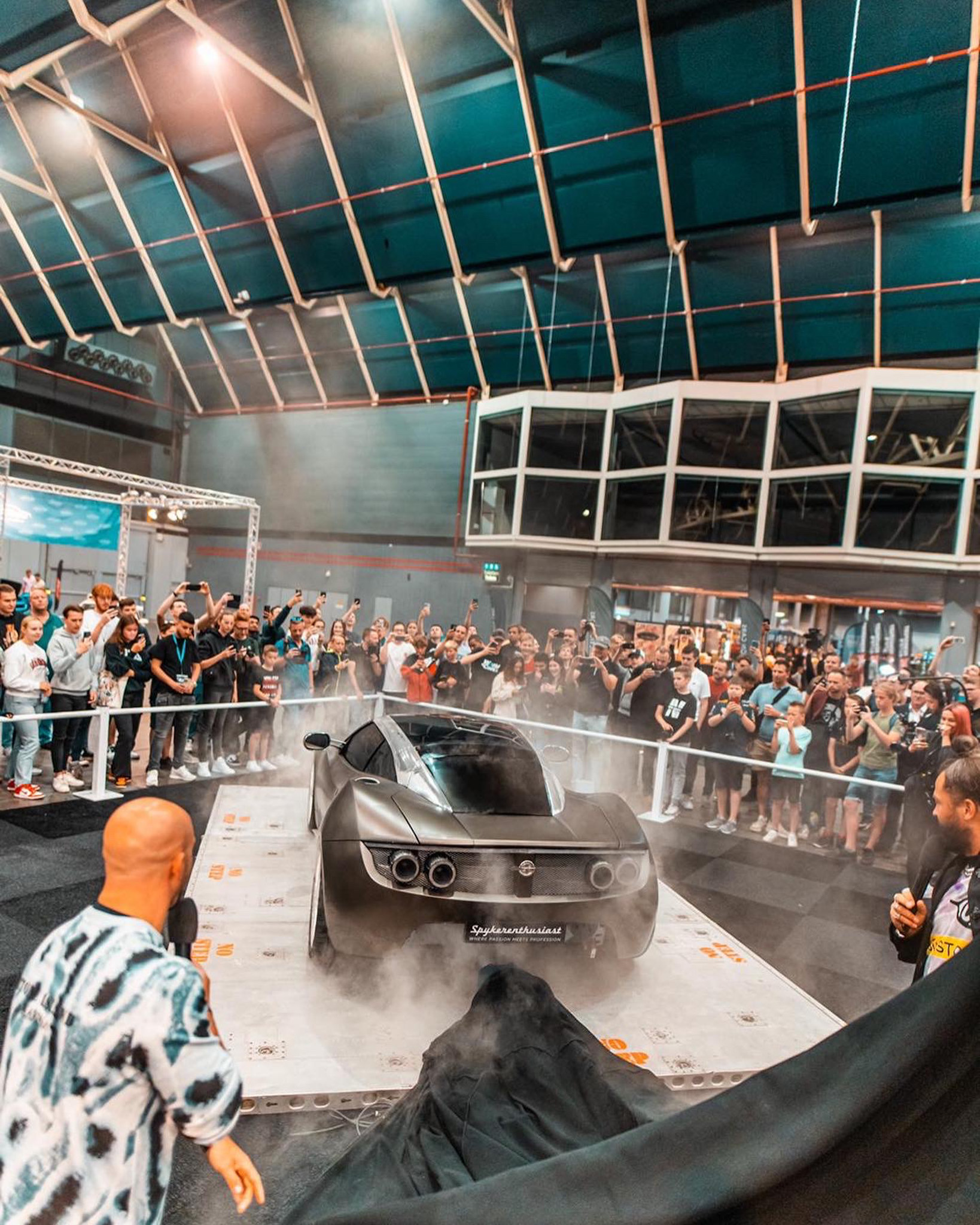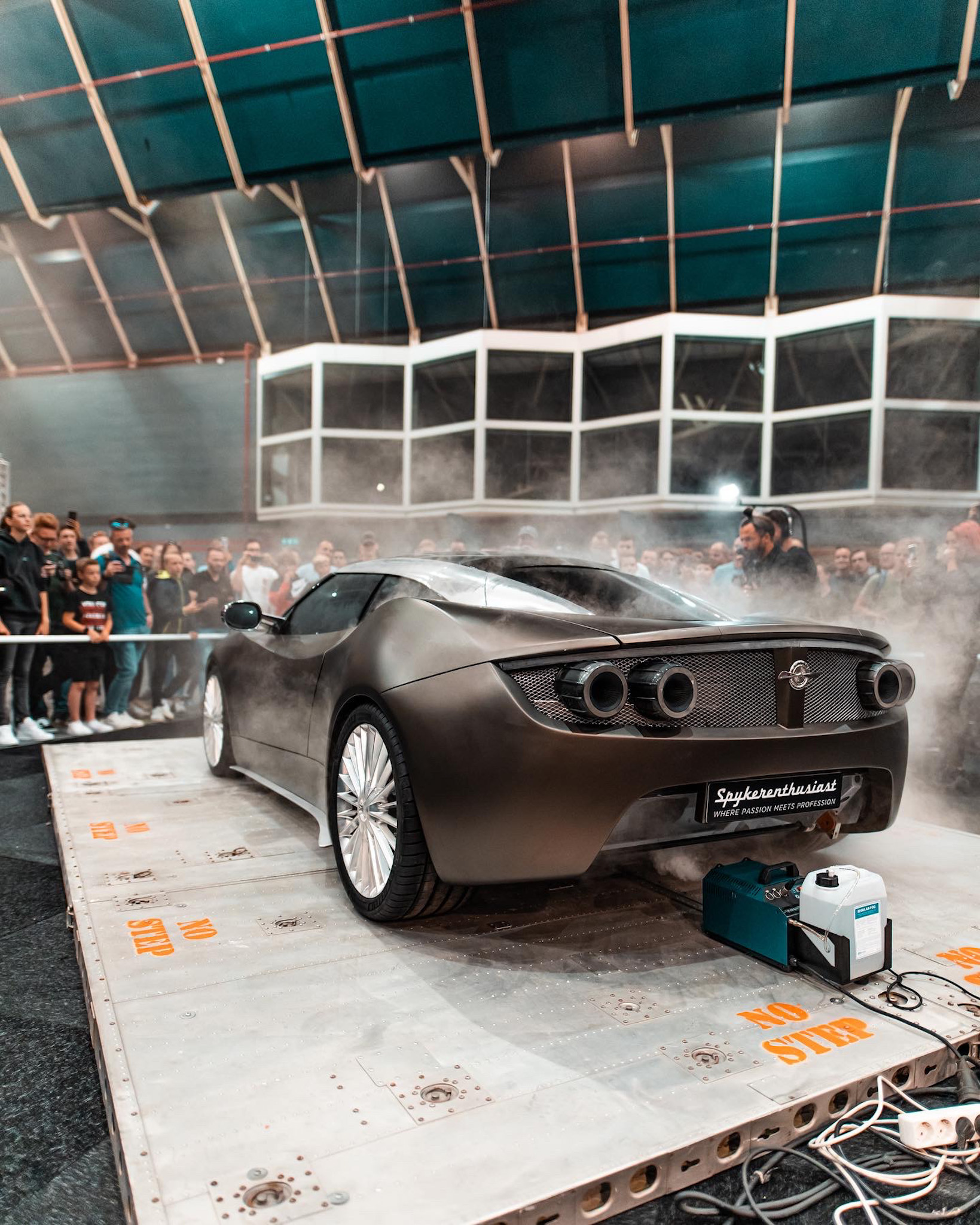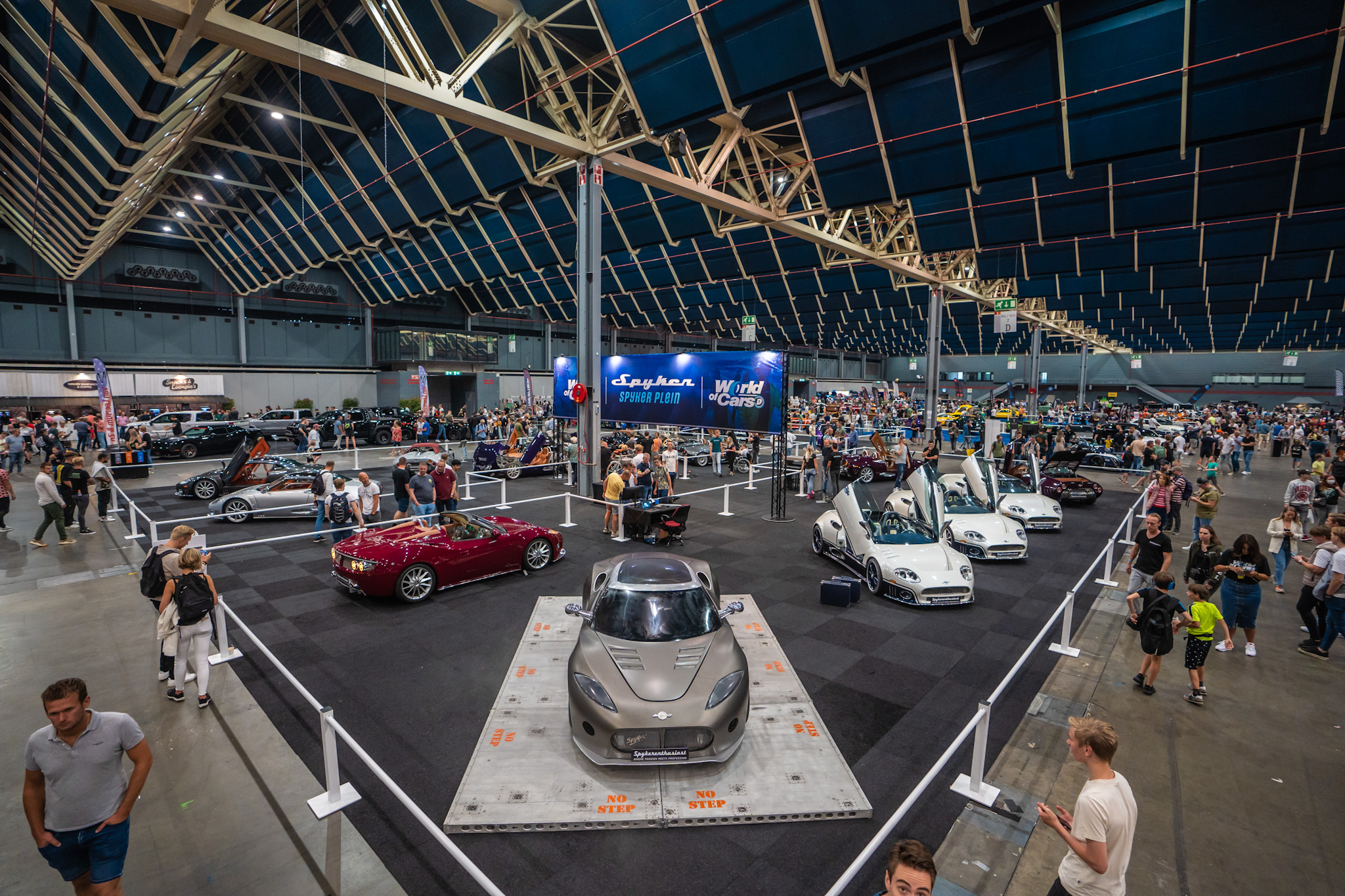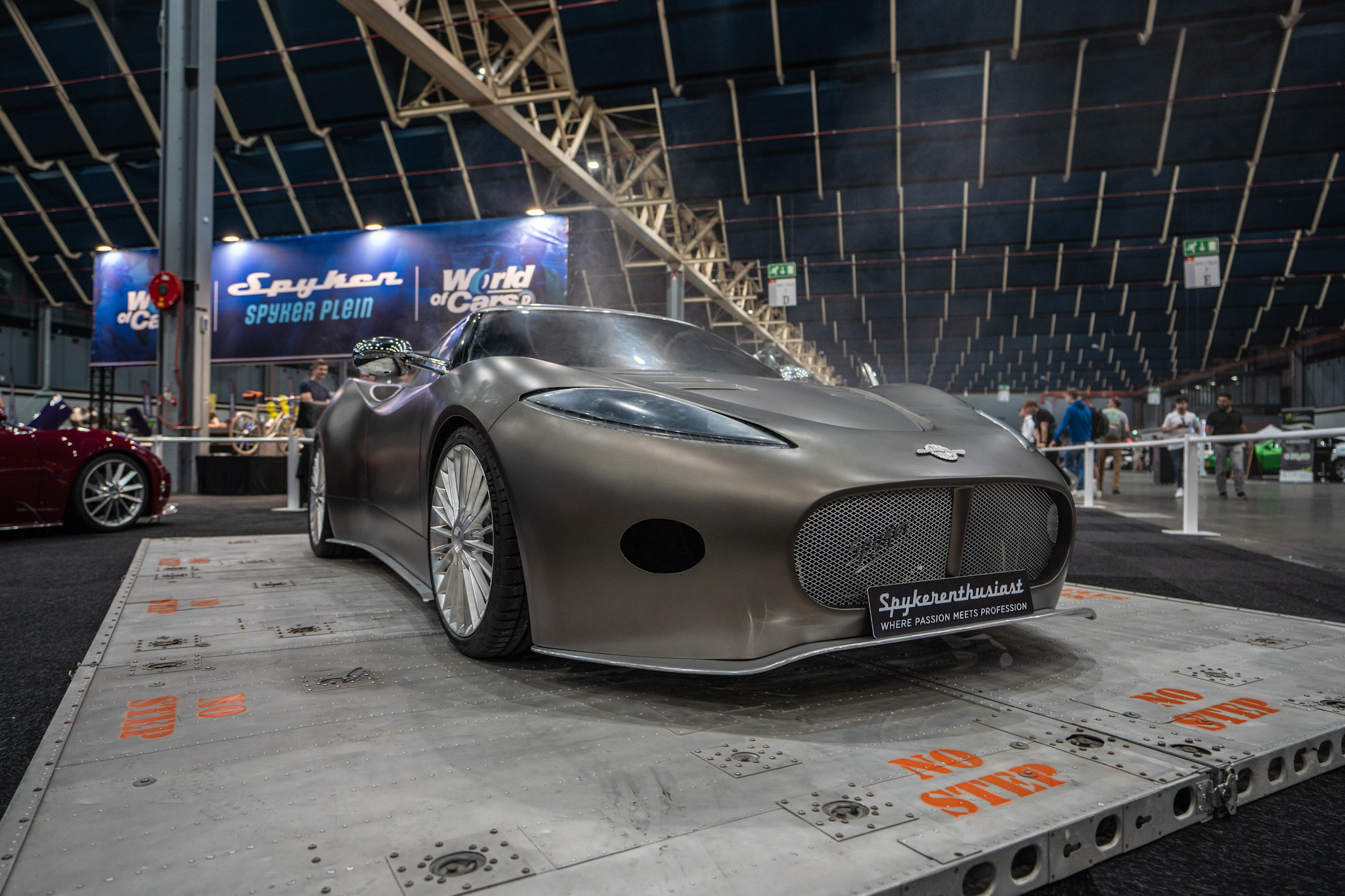 Of course we also had to bring our Spyker movie stars with us, the Silver C8 Spyder #016 driven by Jet Li in "War" Rogue Assassin and the black C8 Laviolette #015 driven by Sharon Stone in "Basic Instinct". The twinning purple beauty's also gained a lot of attention, the pop rivets on a C8 Double12 always stay quite spectacular.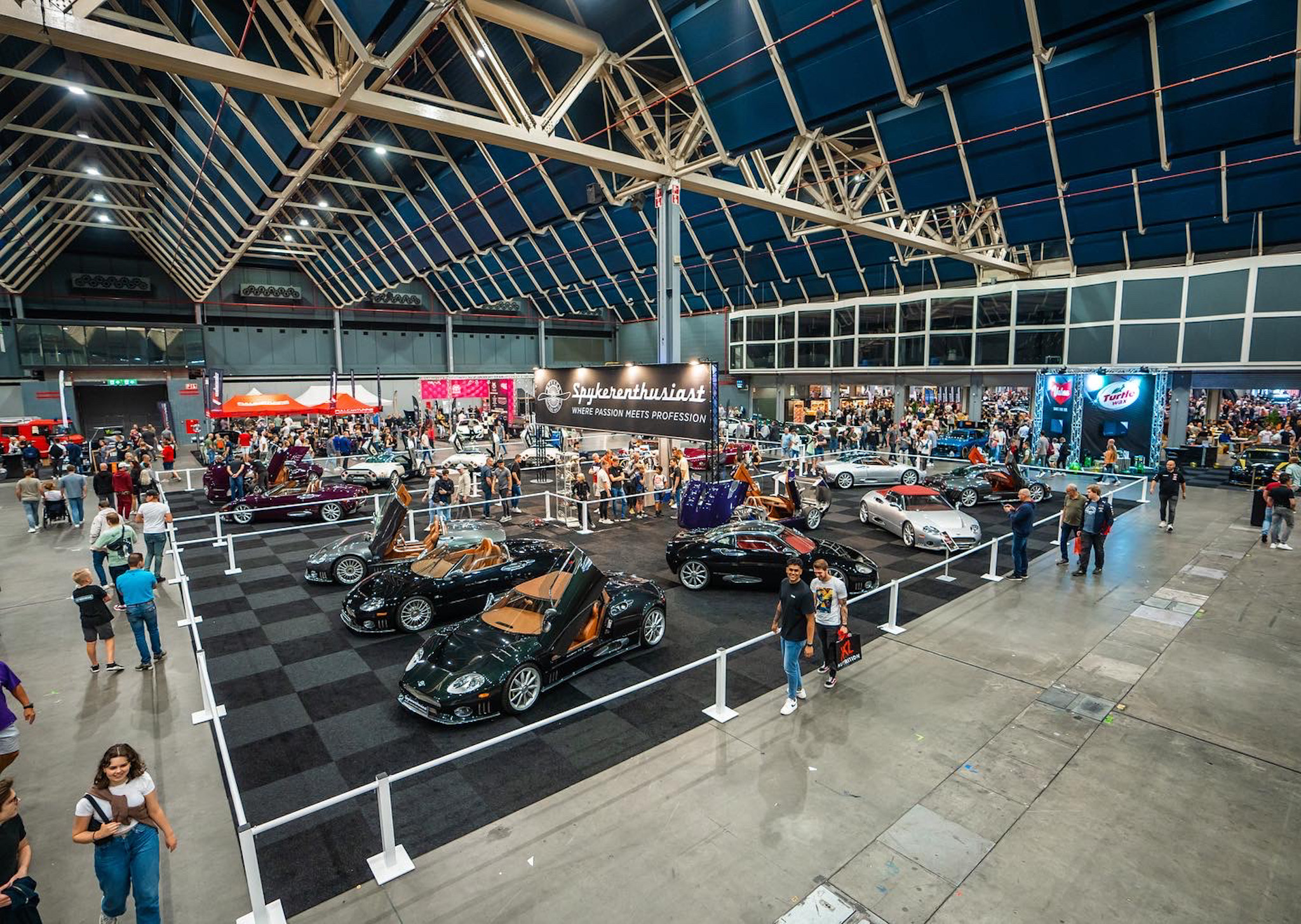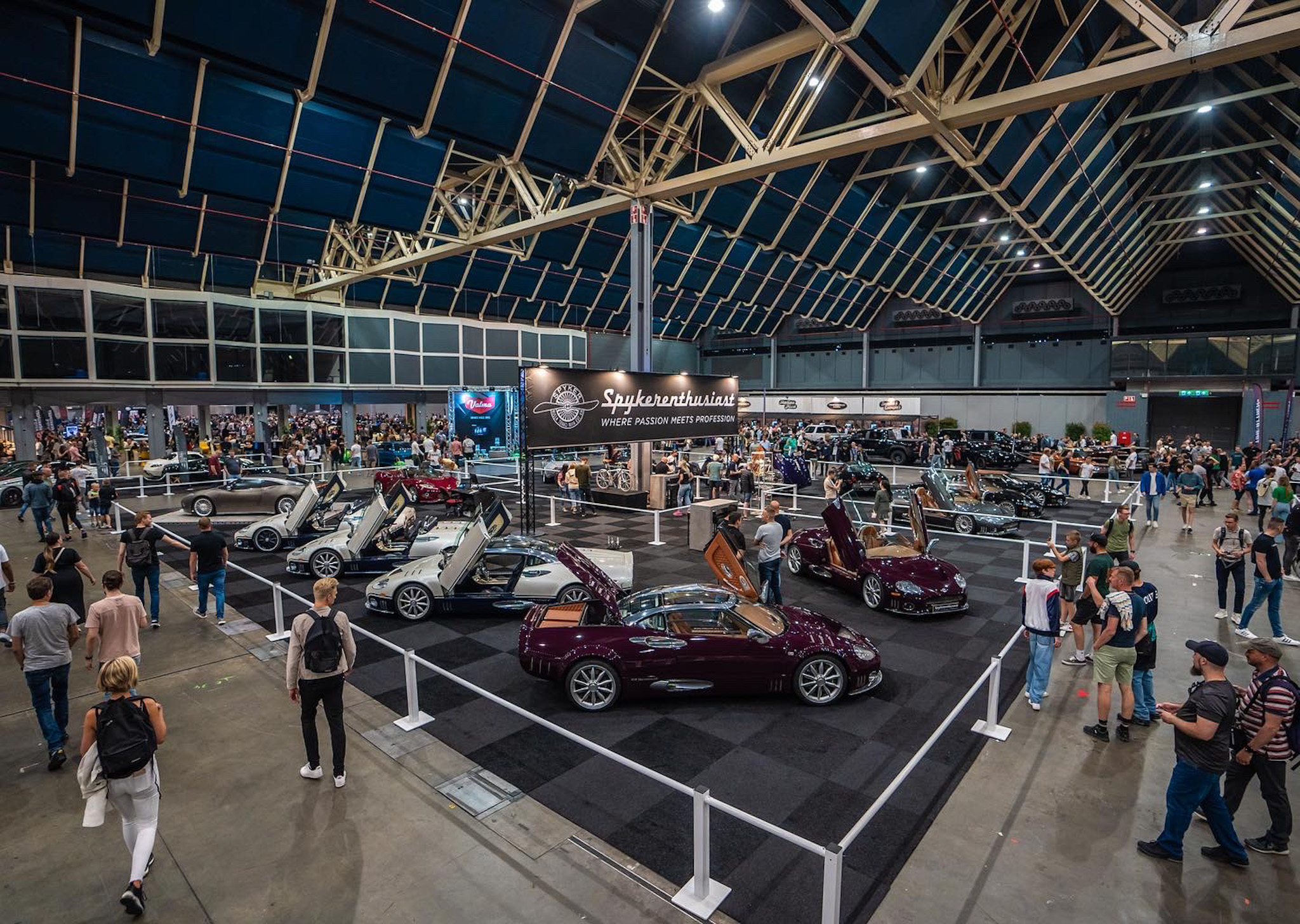 Day One World of Cars was the ultimate way to share our passion with the rest of you all, we appreciated all your'e nice reactions and enthusiasm about what we do. Some people got confused cause of the bankruptcy of the Spyker manufacture itself. No, we are not Spyker, we are SpykerEnthusiast! Jasper, a Spyker car collector and his team who are trying to keep Spyker alive and that today's youth knows about the existence of this great Dutch brand.
It was great to meet you all and to speak some of our passionated followers from social media in person, we definitely had a blast, hope you did too!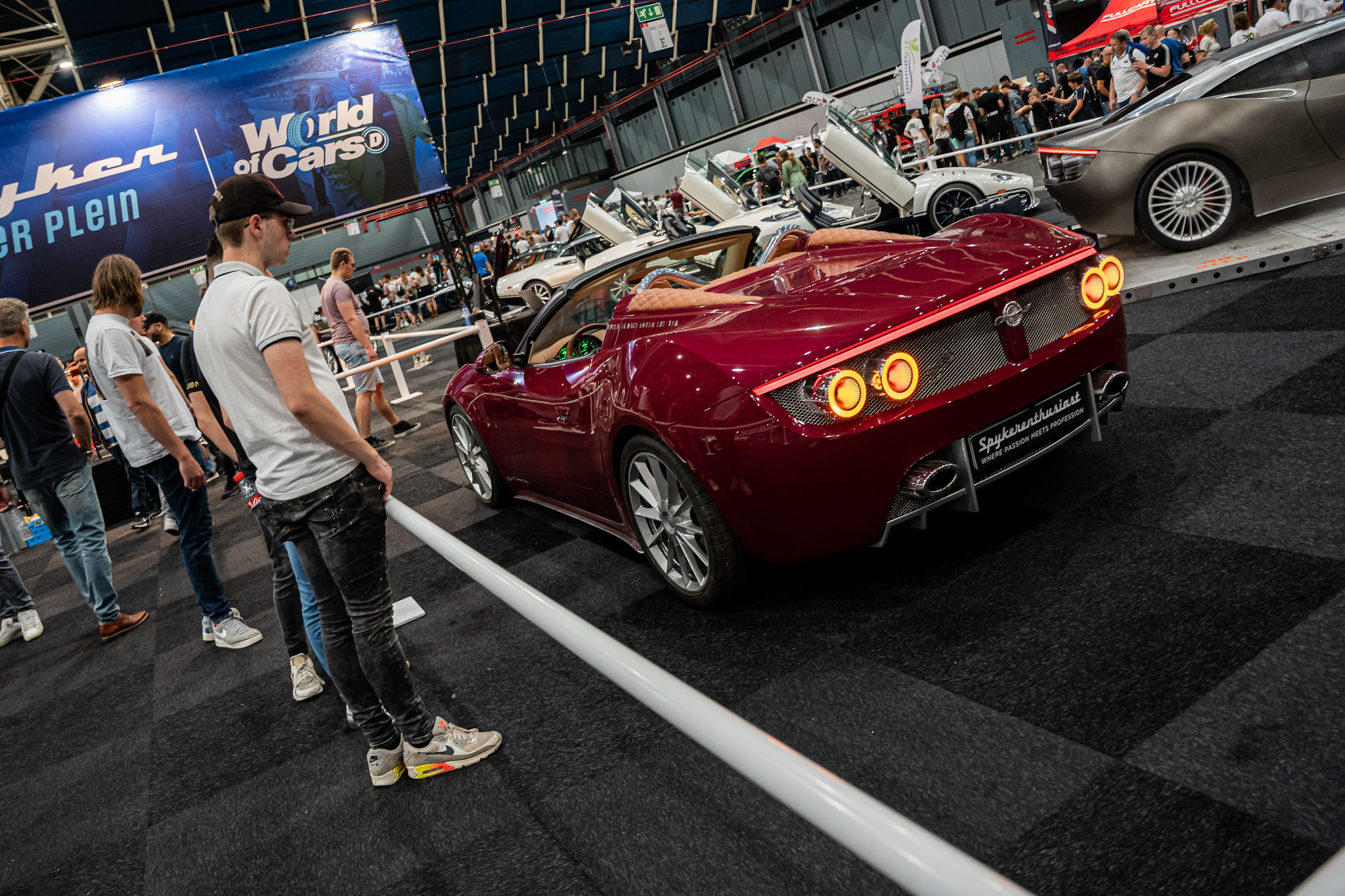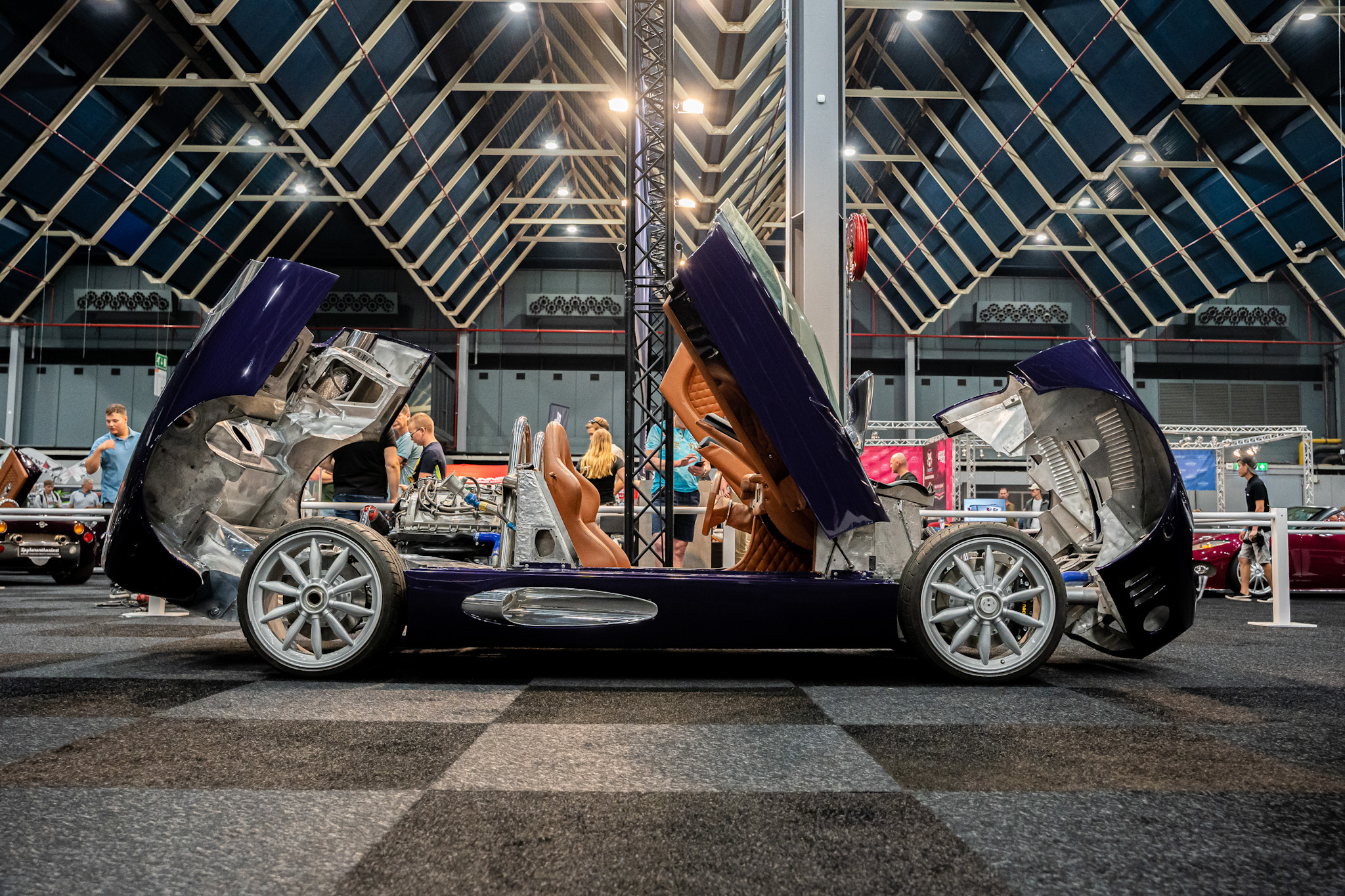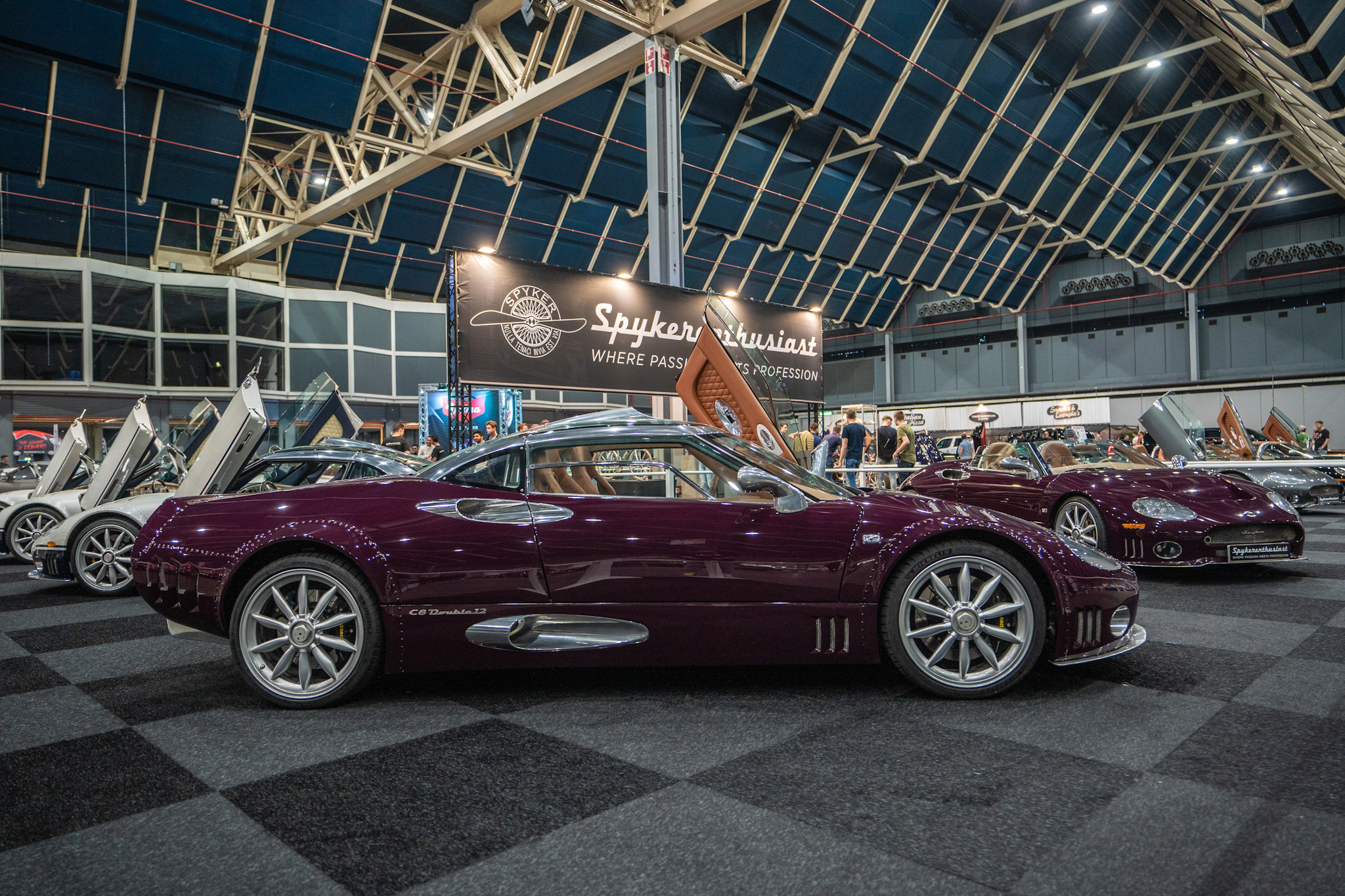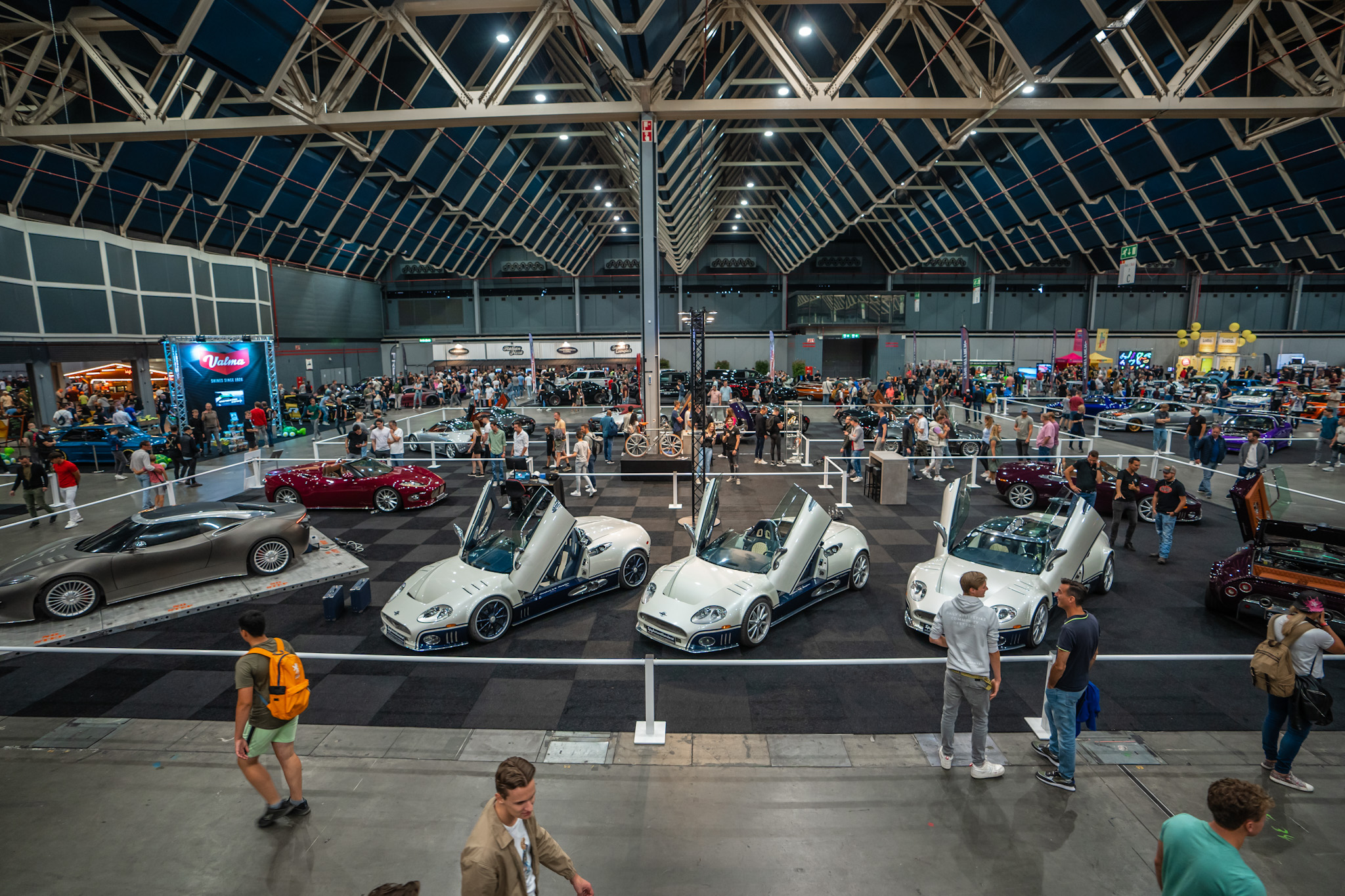 Photo's by Day1 World of Cars