The Spyker B6 Venator is a concept car and first shown to the public at the Geneva motor show in 2013. It was planned for production by 2014. This car was original an coupe, but was converted to a convertible to show the evolution to a new model. Unfortunately production never started and it stayed with the concept car that not has a functioning drive train. This brings us to a new challenging project, making the Spyker B6 Venator roadworthy!
SpykerEnthusiast was commissioned to do the following work on this unique Spyker; Make functioning windows, fit functioning brakes, fit functioning engine, shifting flappy paddle gear box, coolant system, front and tail lights, this car will go to California so it has to be smog tested.
After a lot of work the VR6 FSI engine ran for the first time. There is communication with the gearbox and the throttle respons works.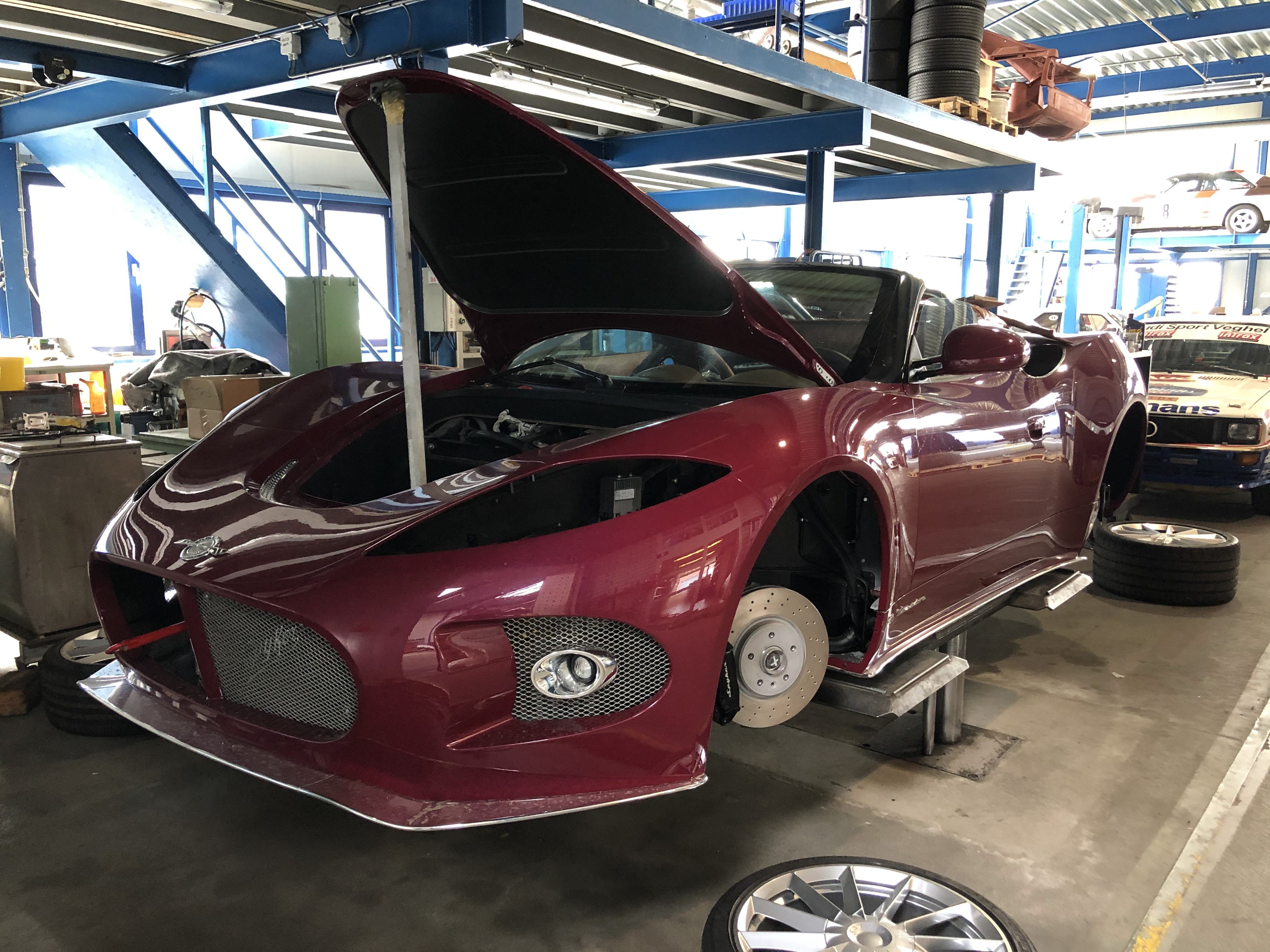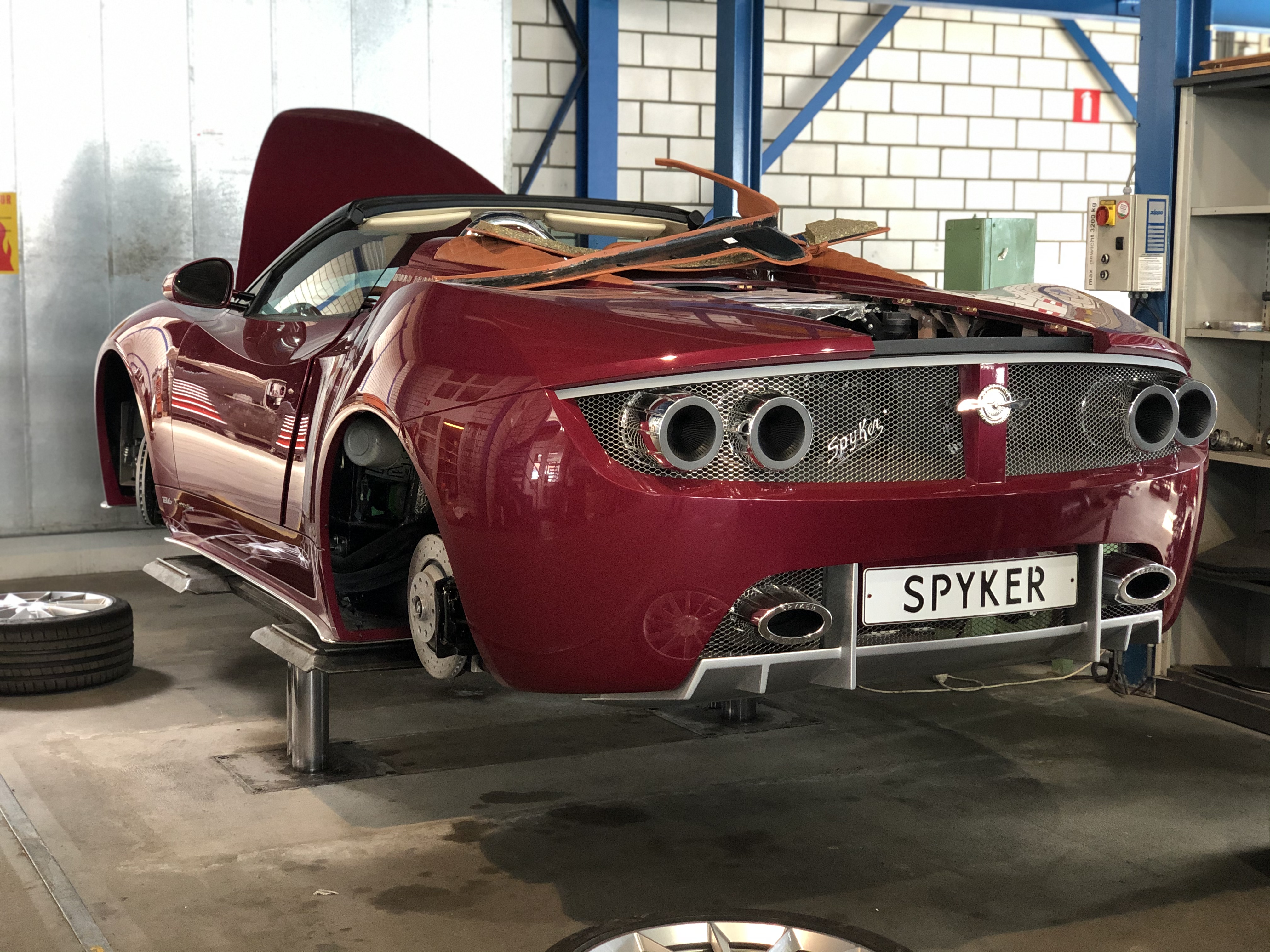 Check this link to see the motor of the B6 running for the first time!!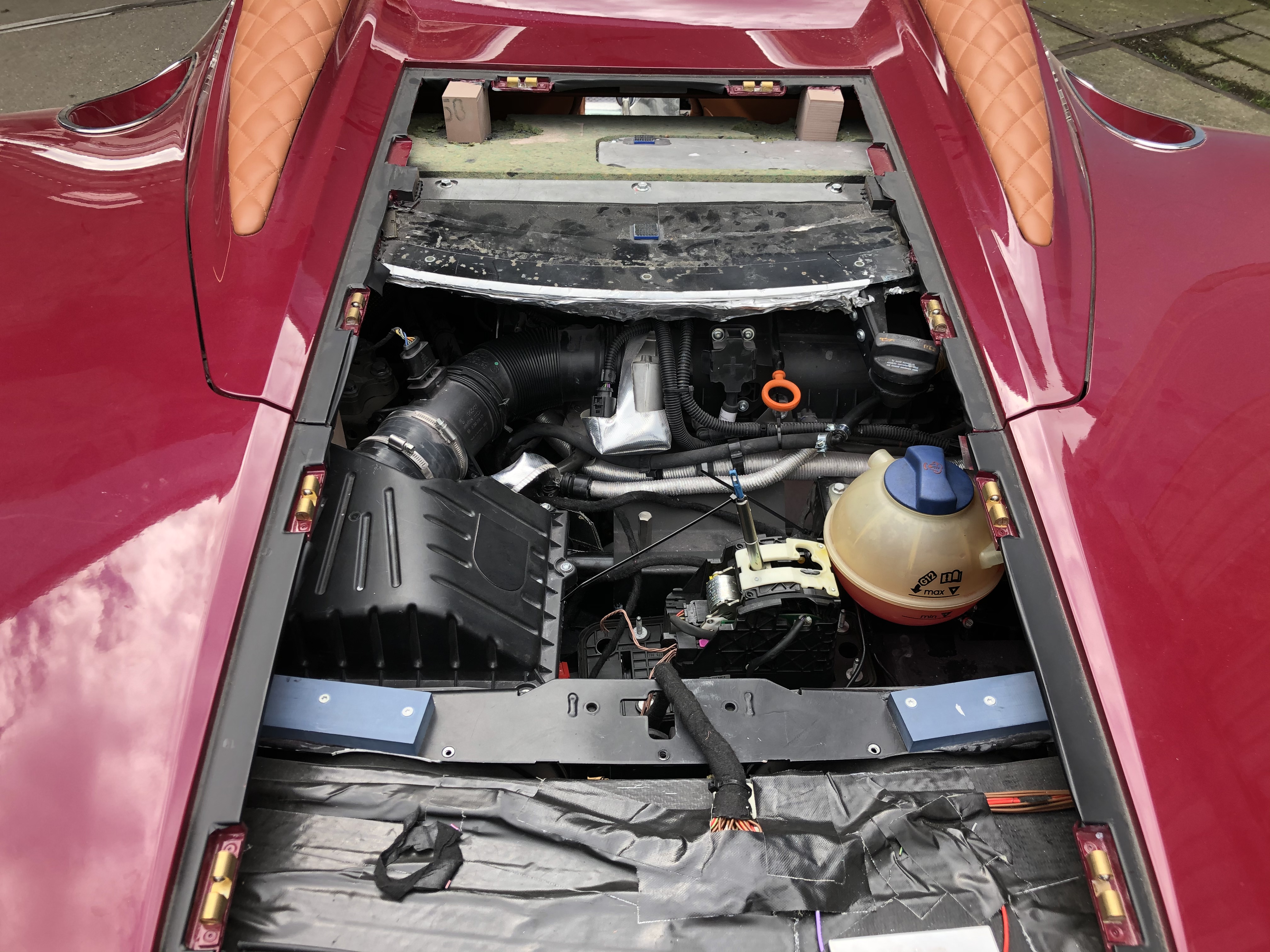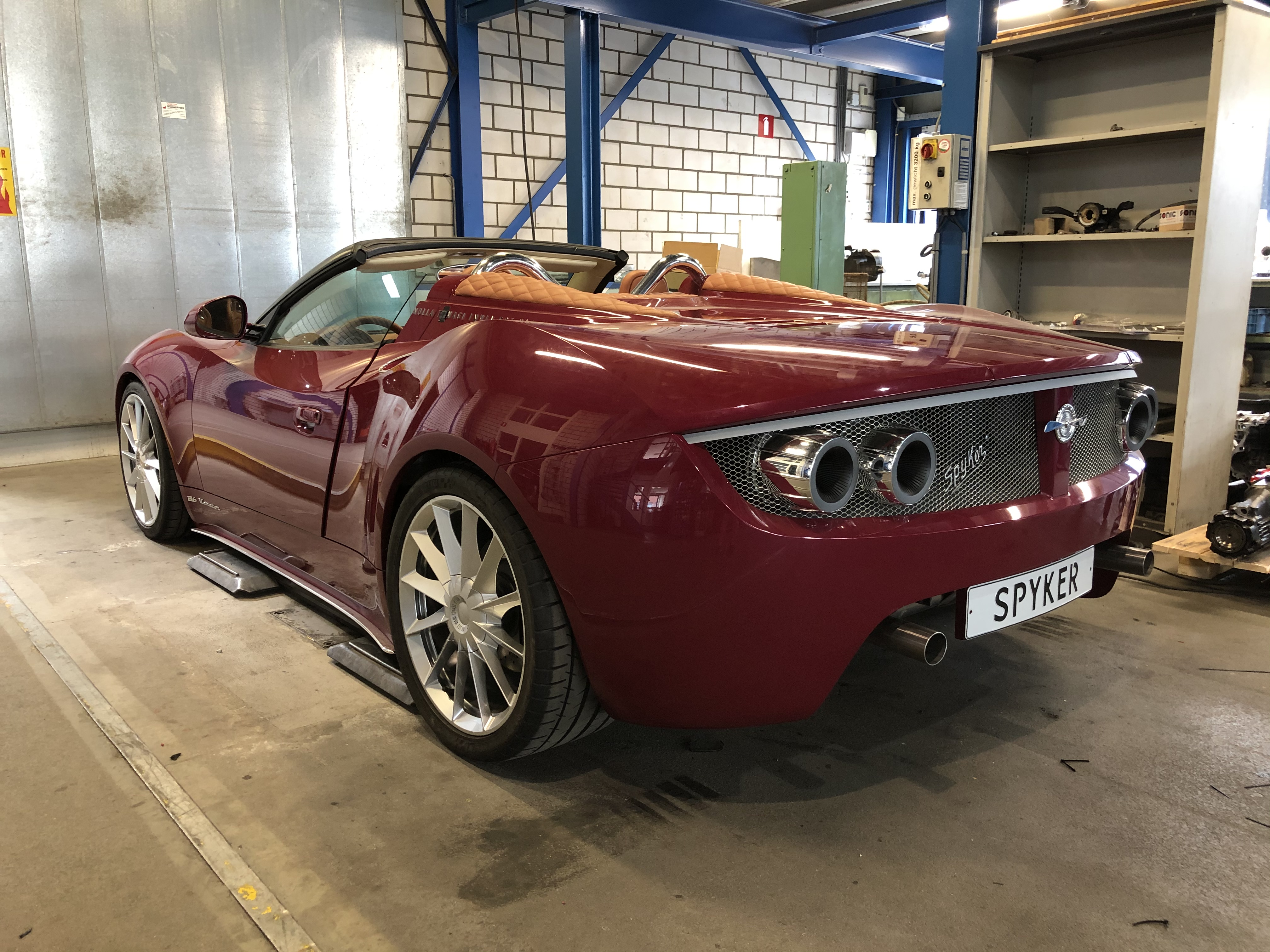 This is such a historical moment!! To see the B6 Venator riding by her self for the first time ever!! Click this link so see this beauty cruising.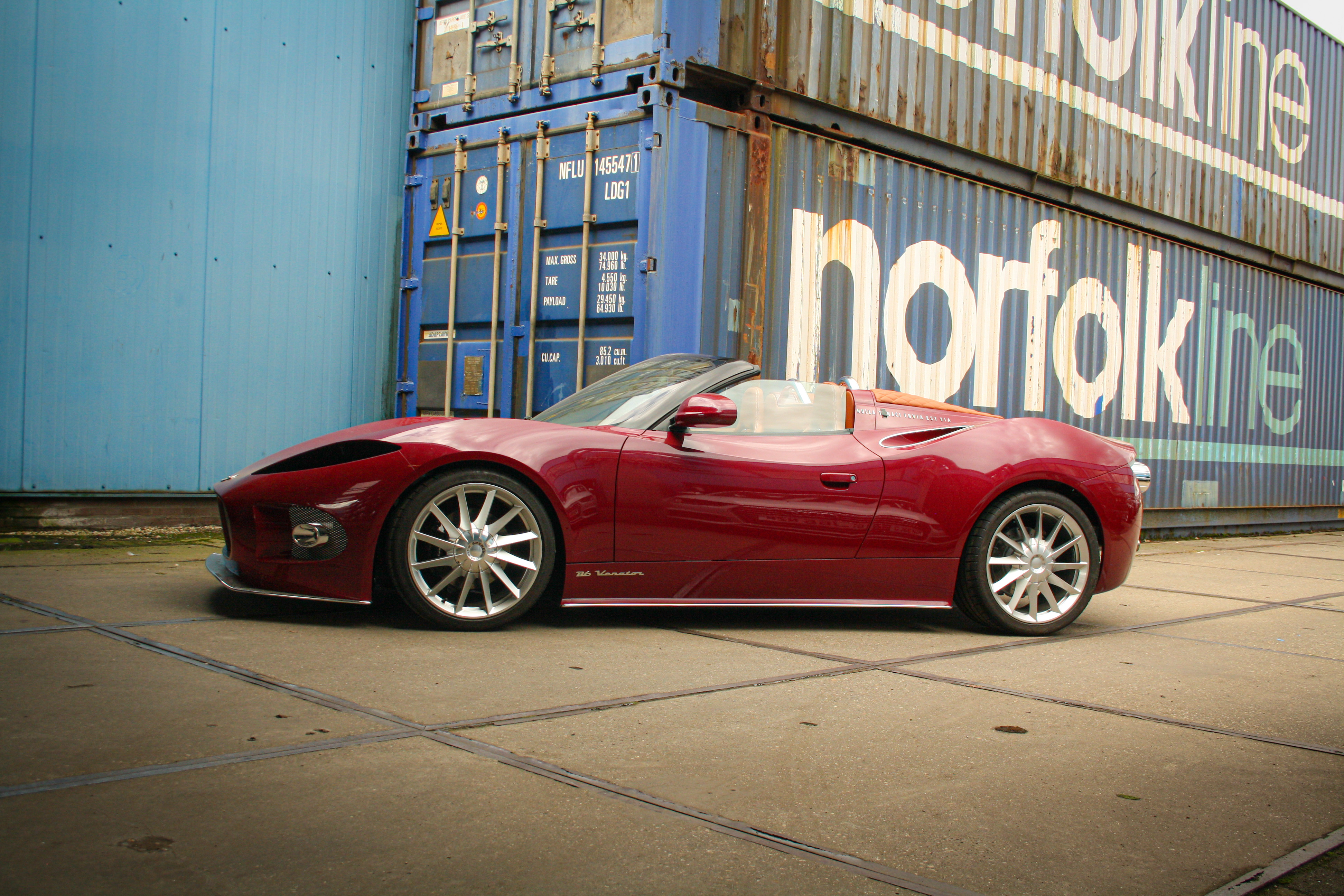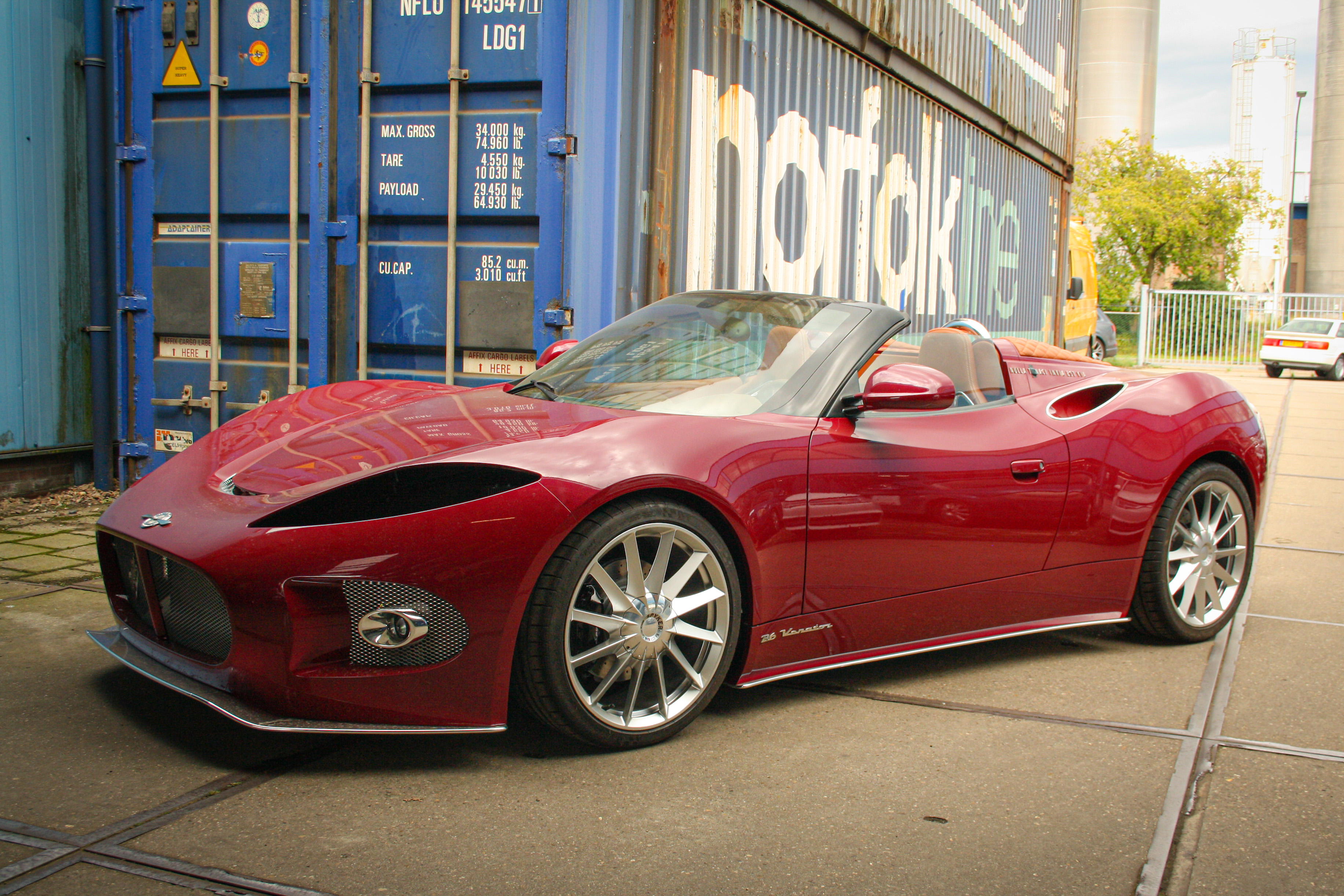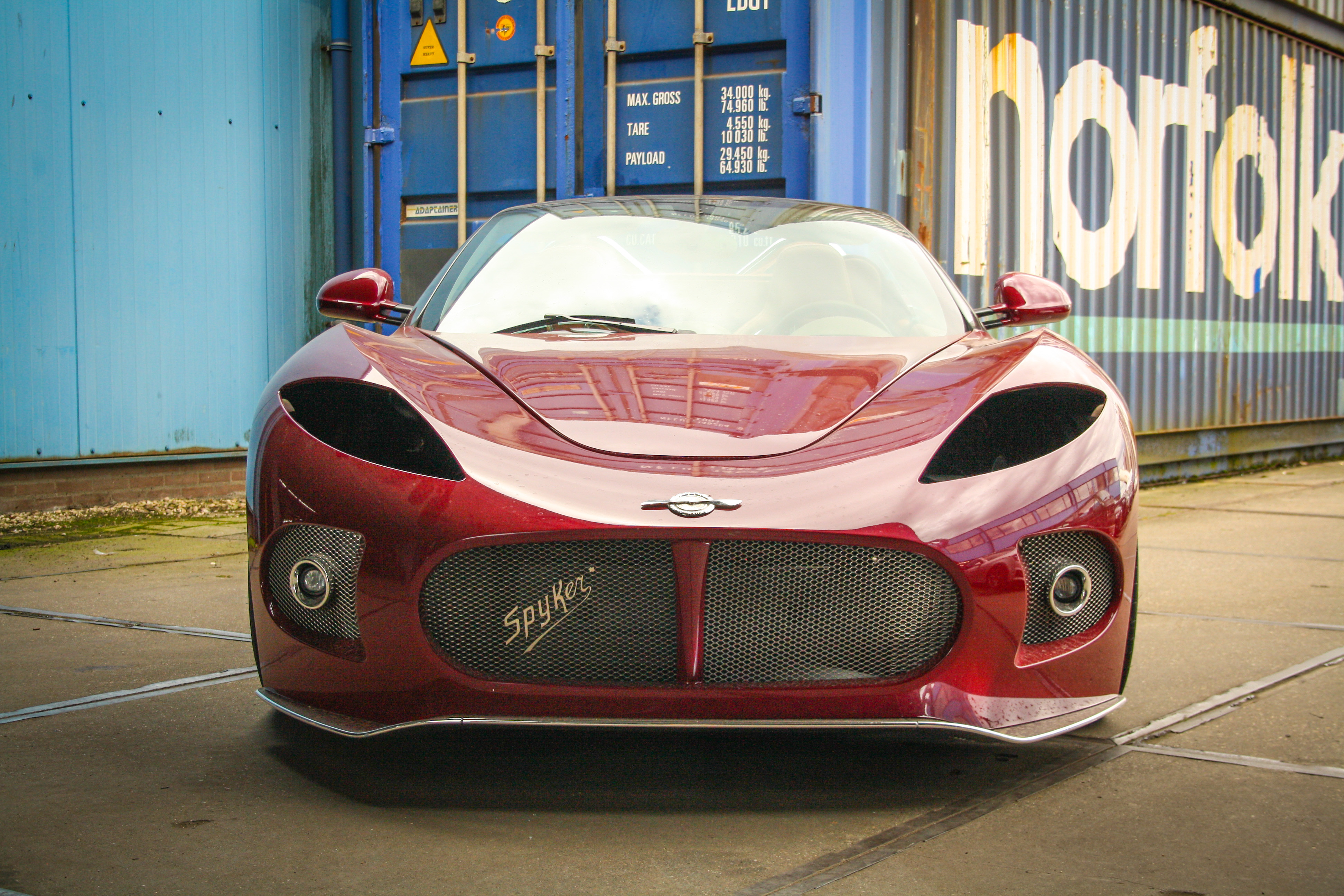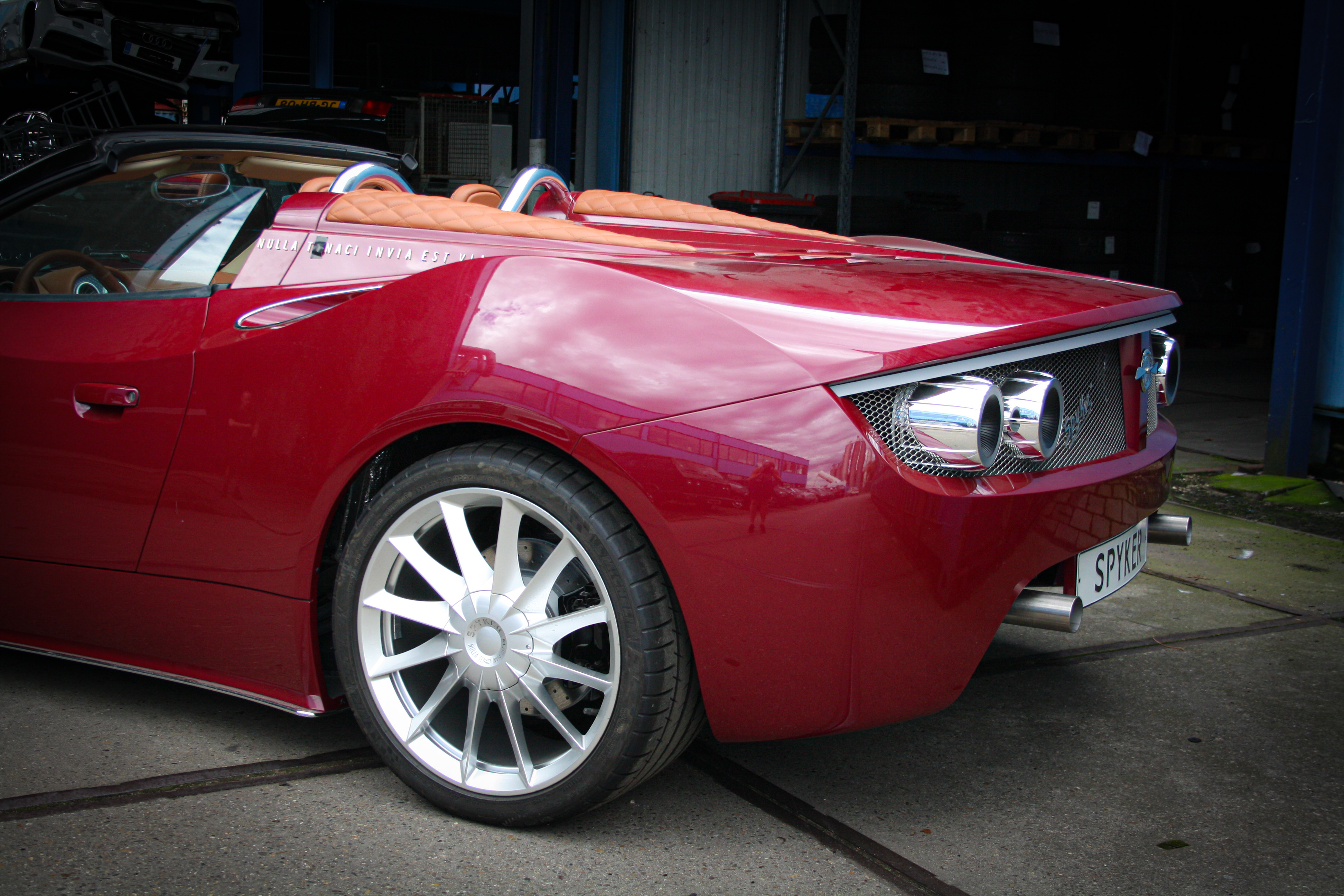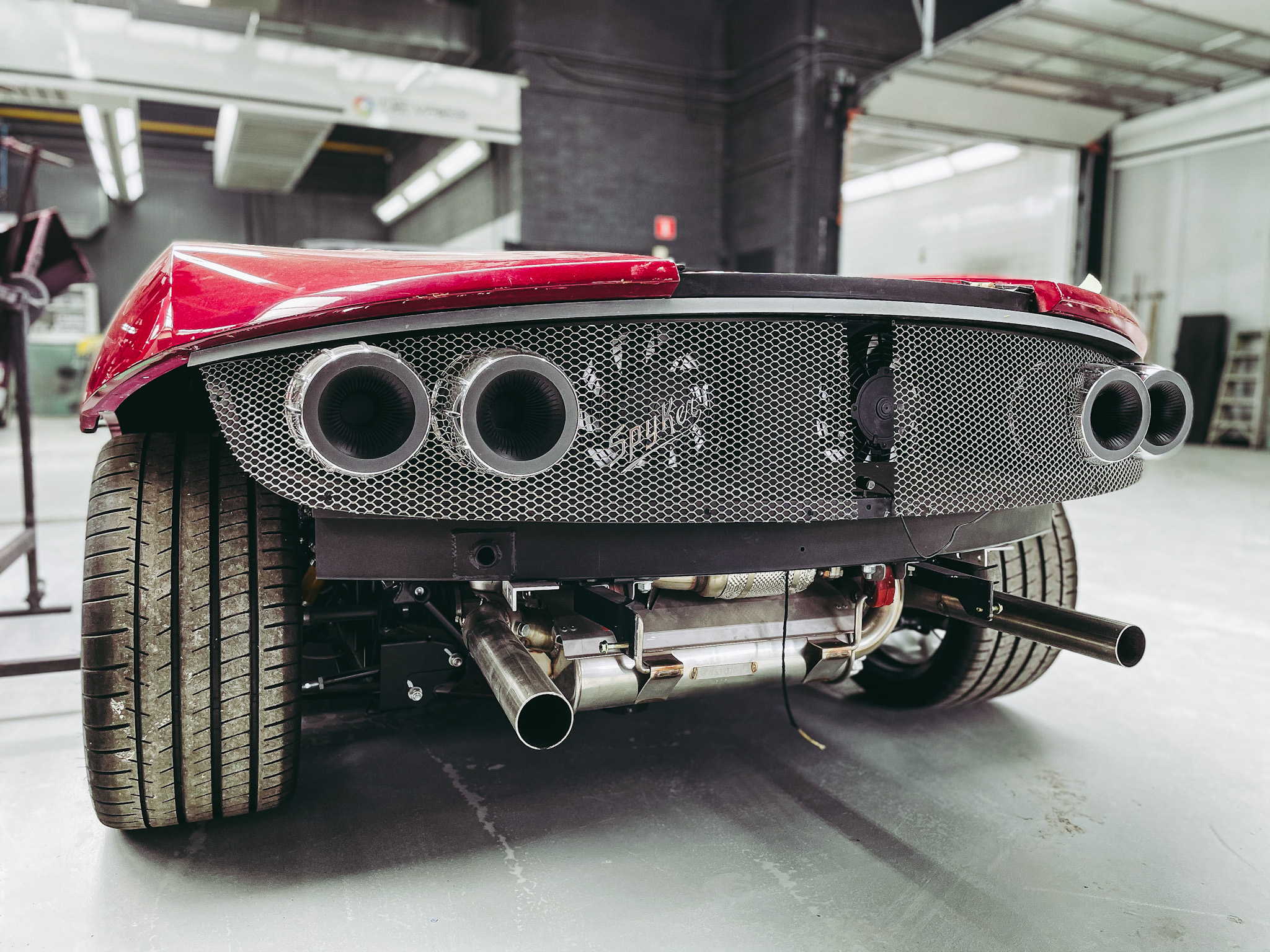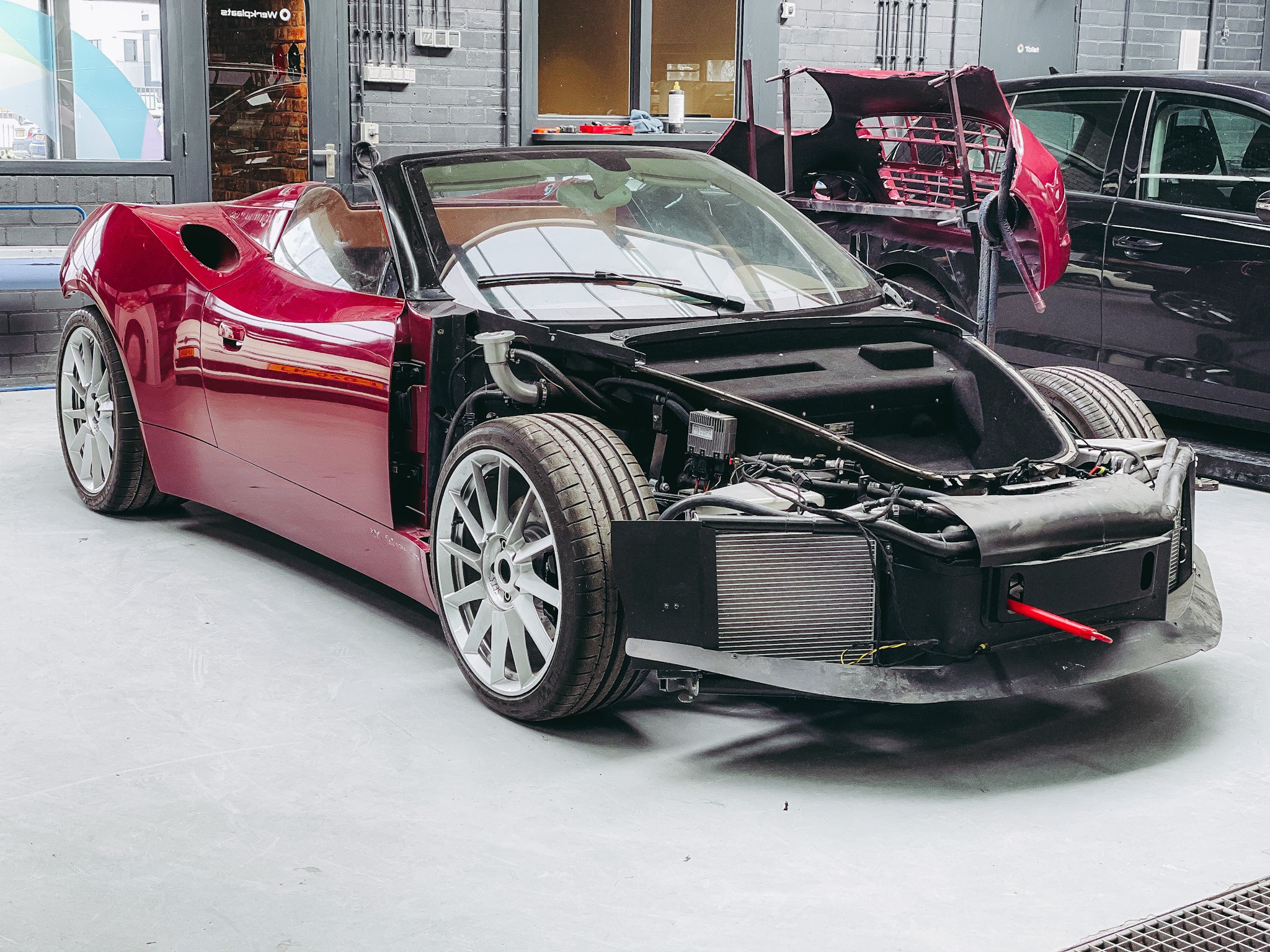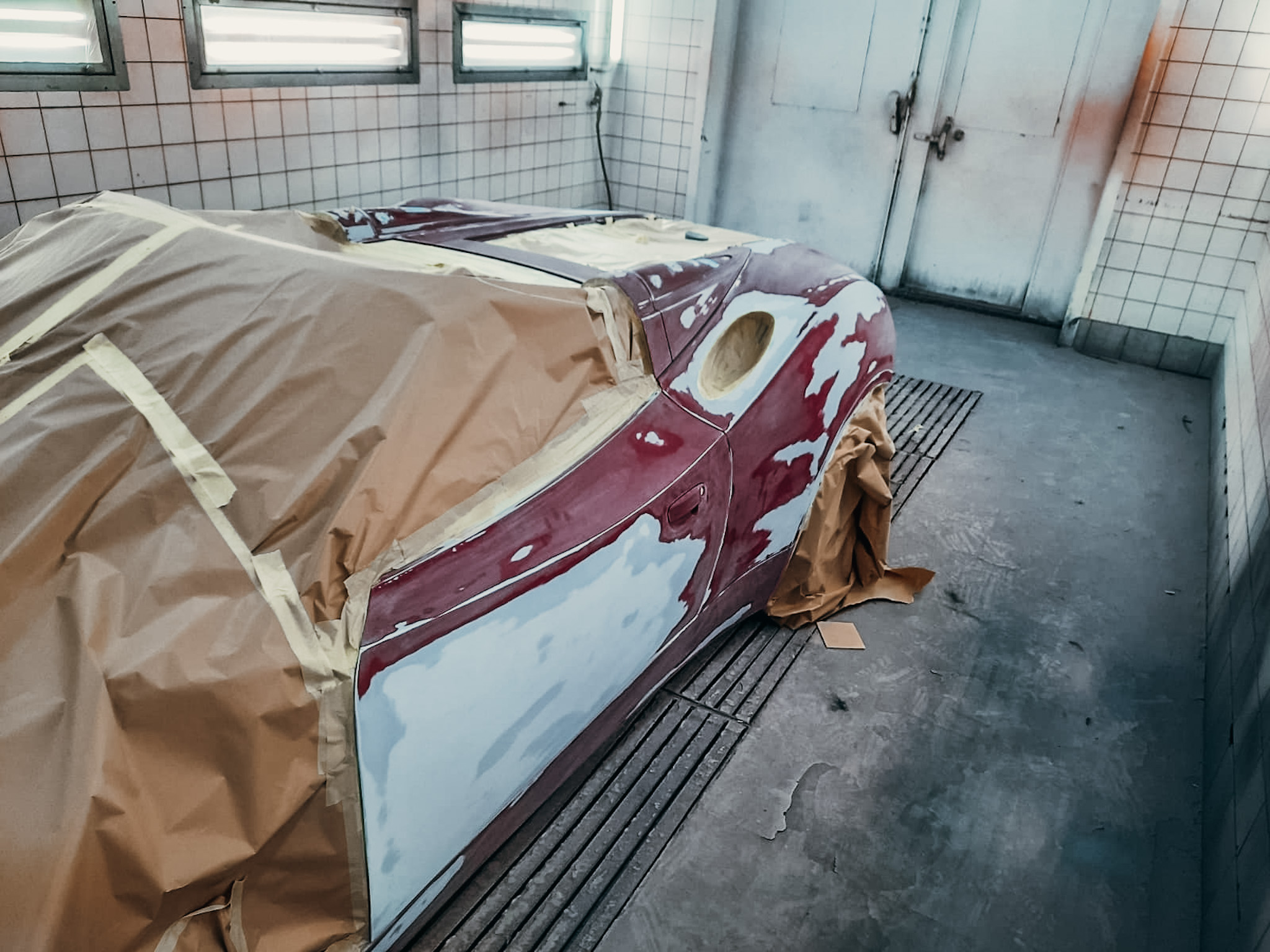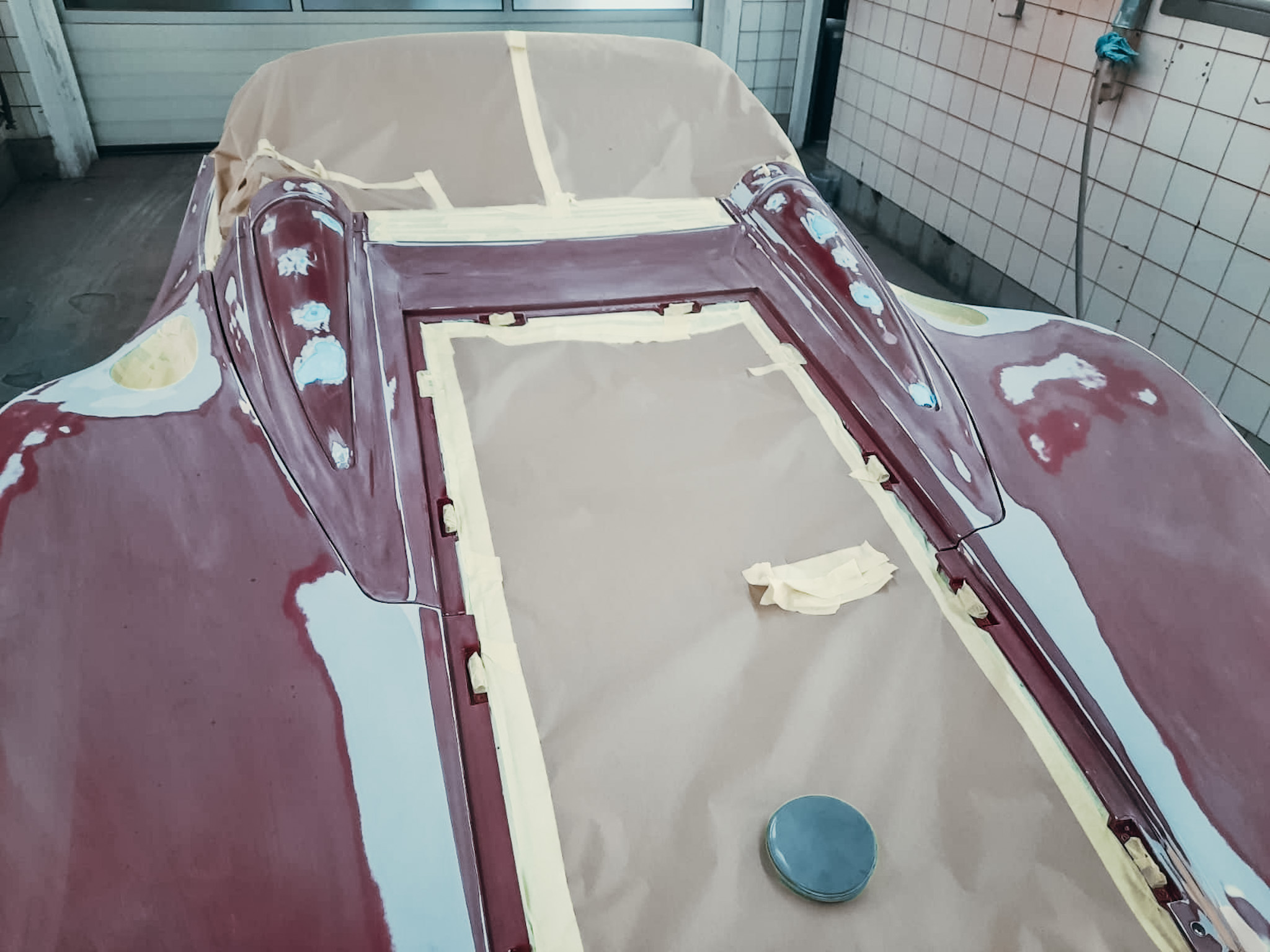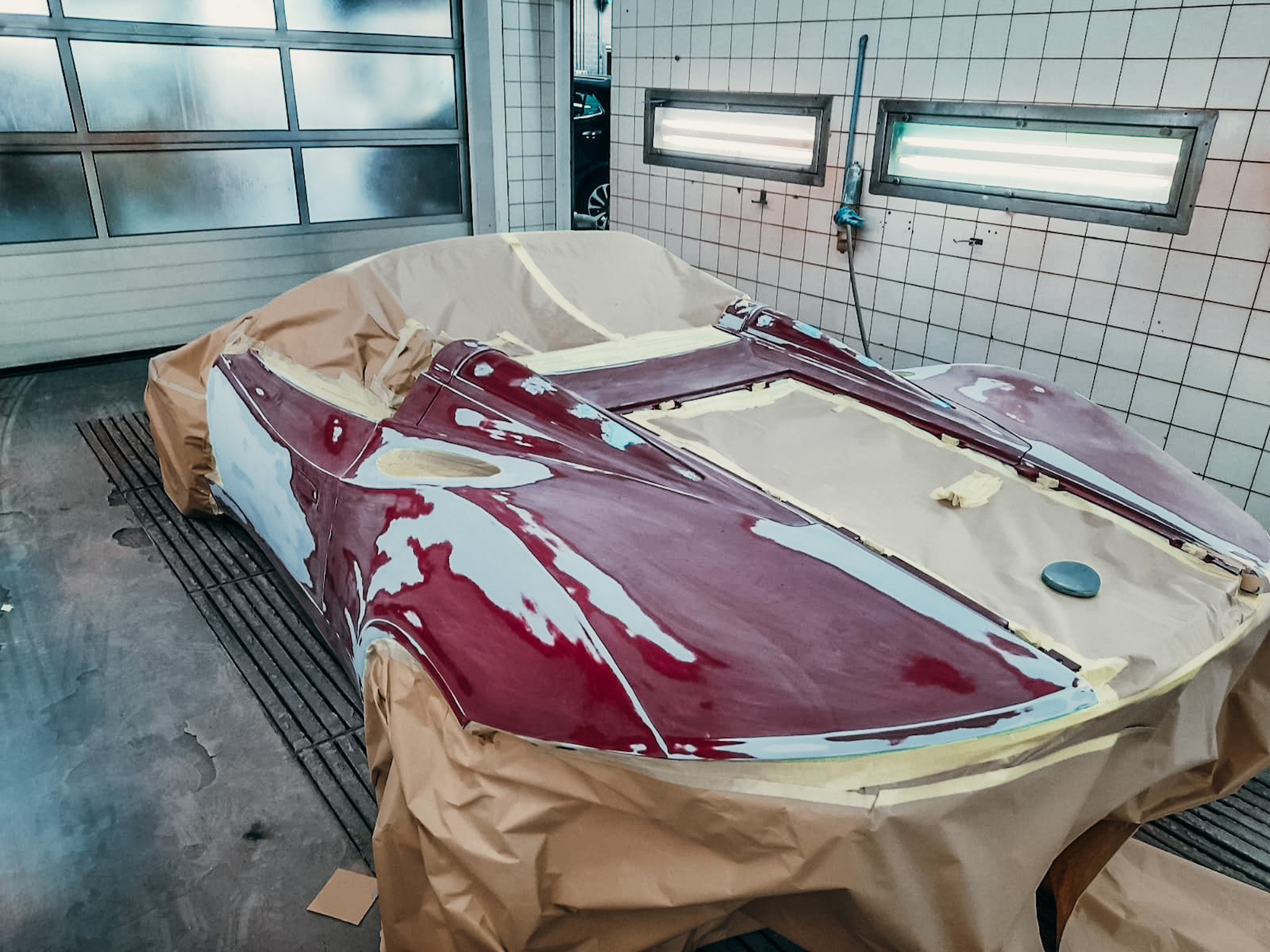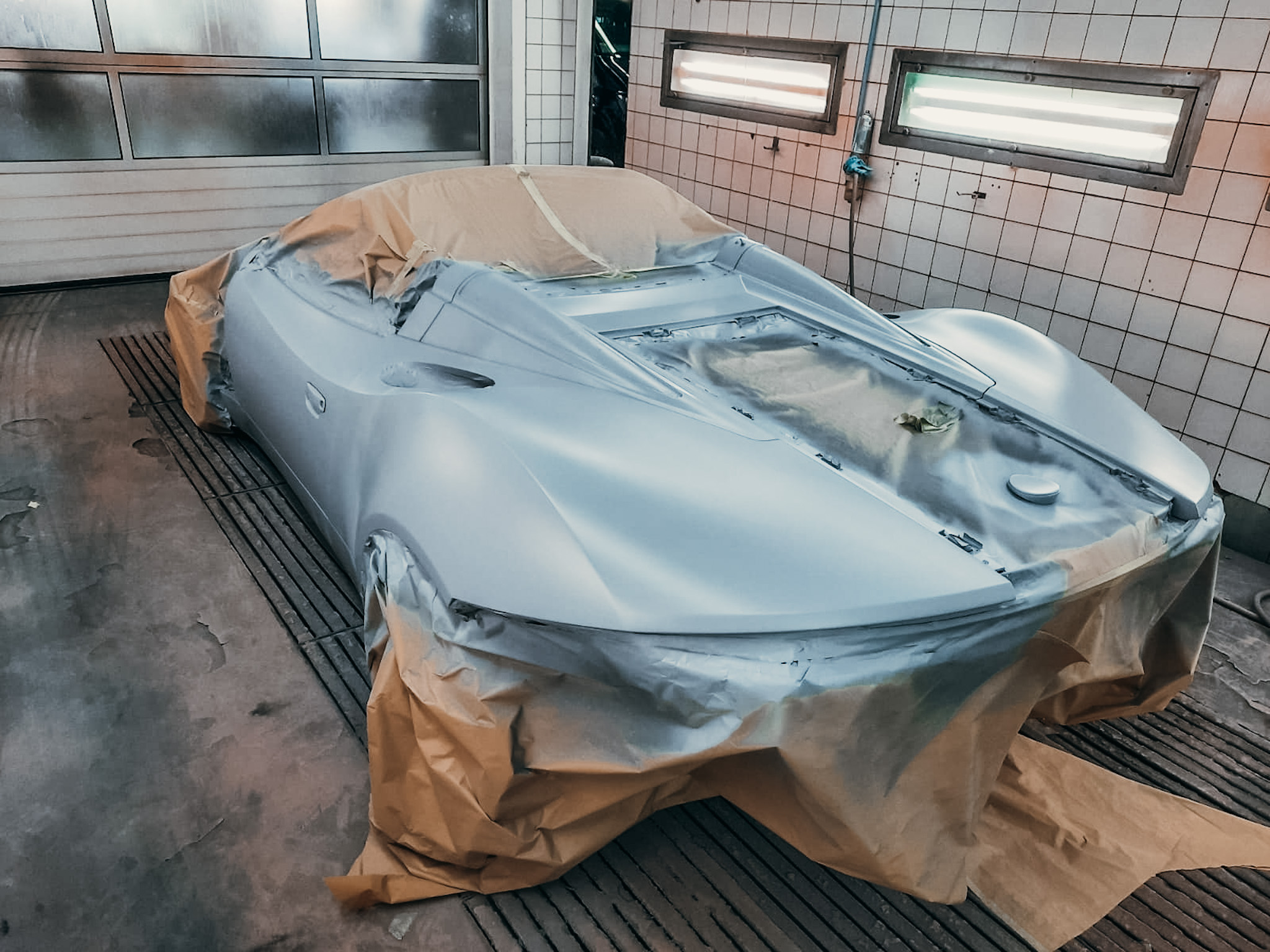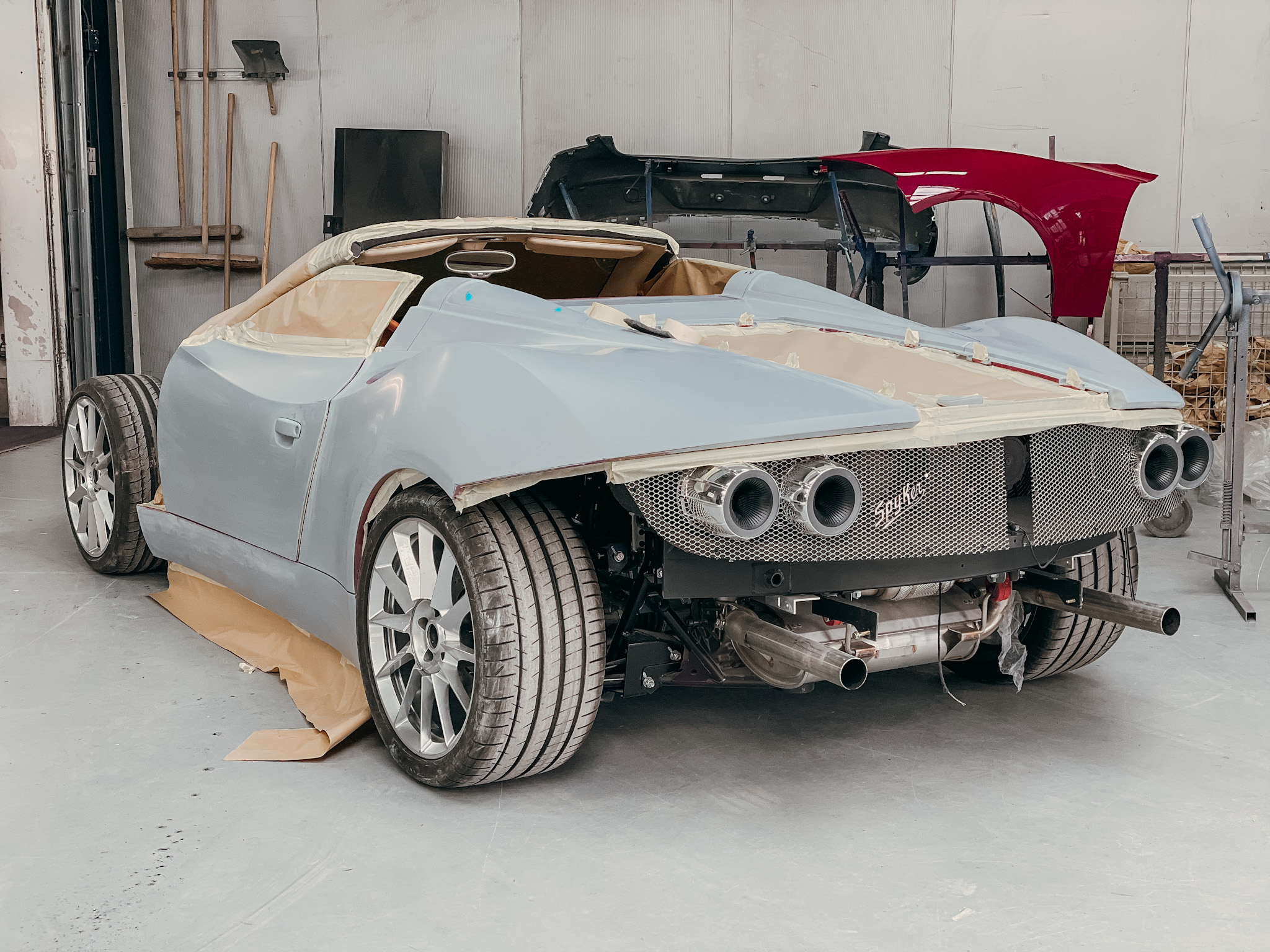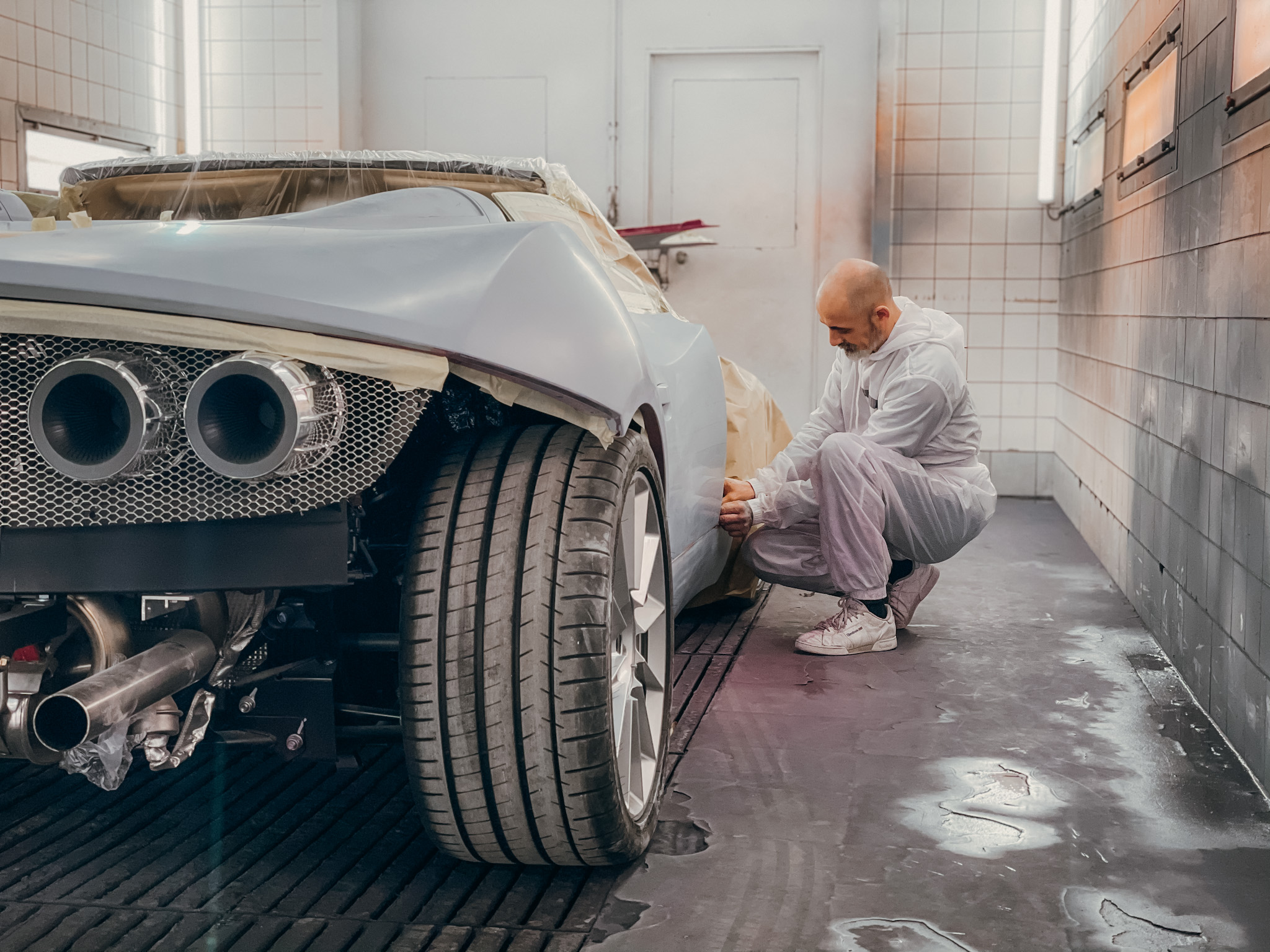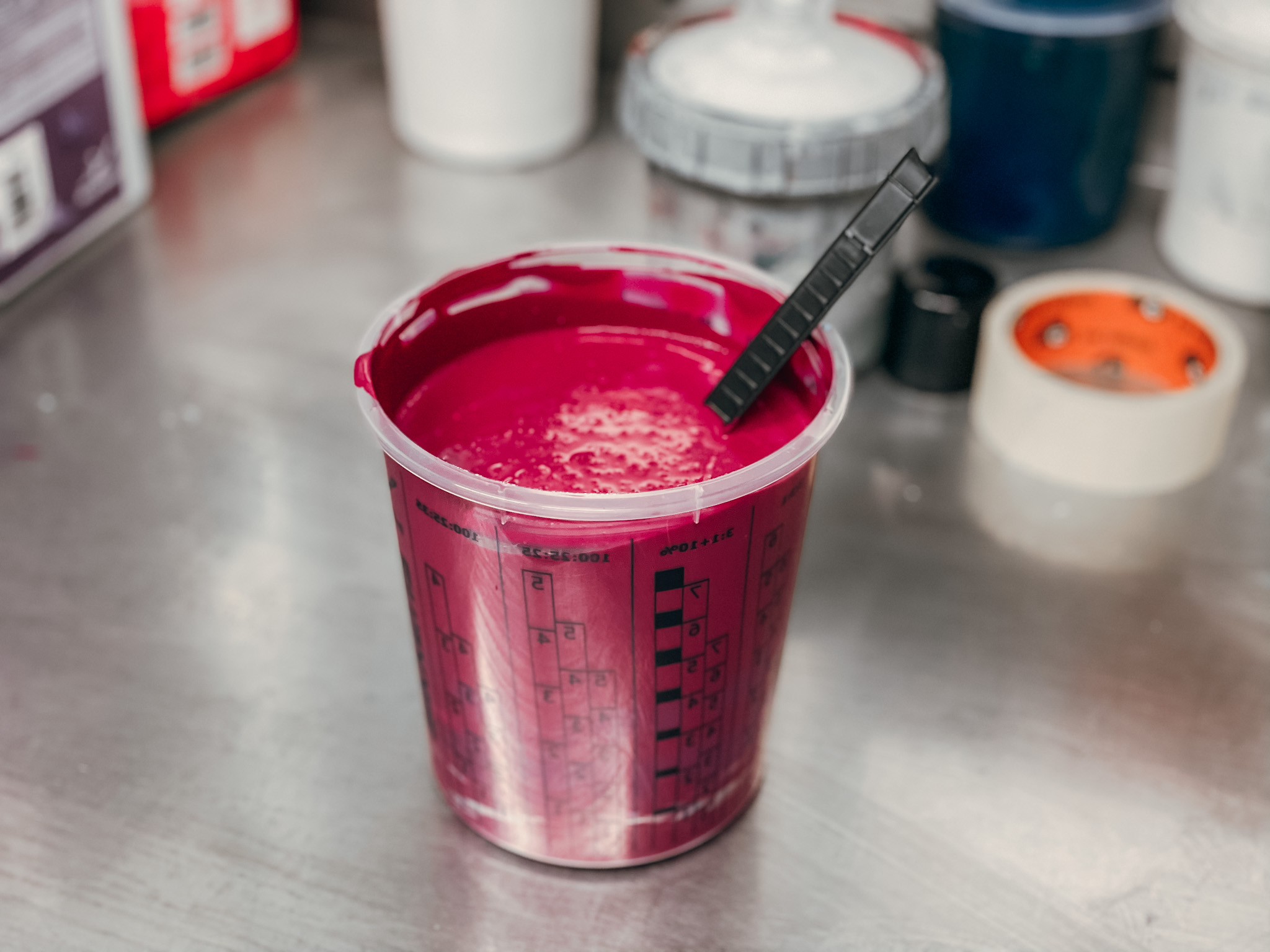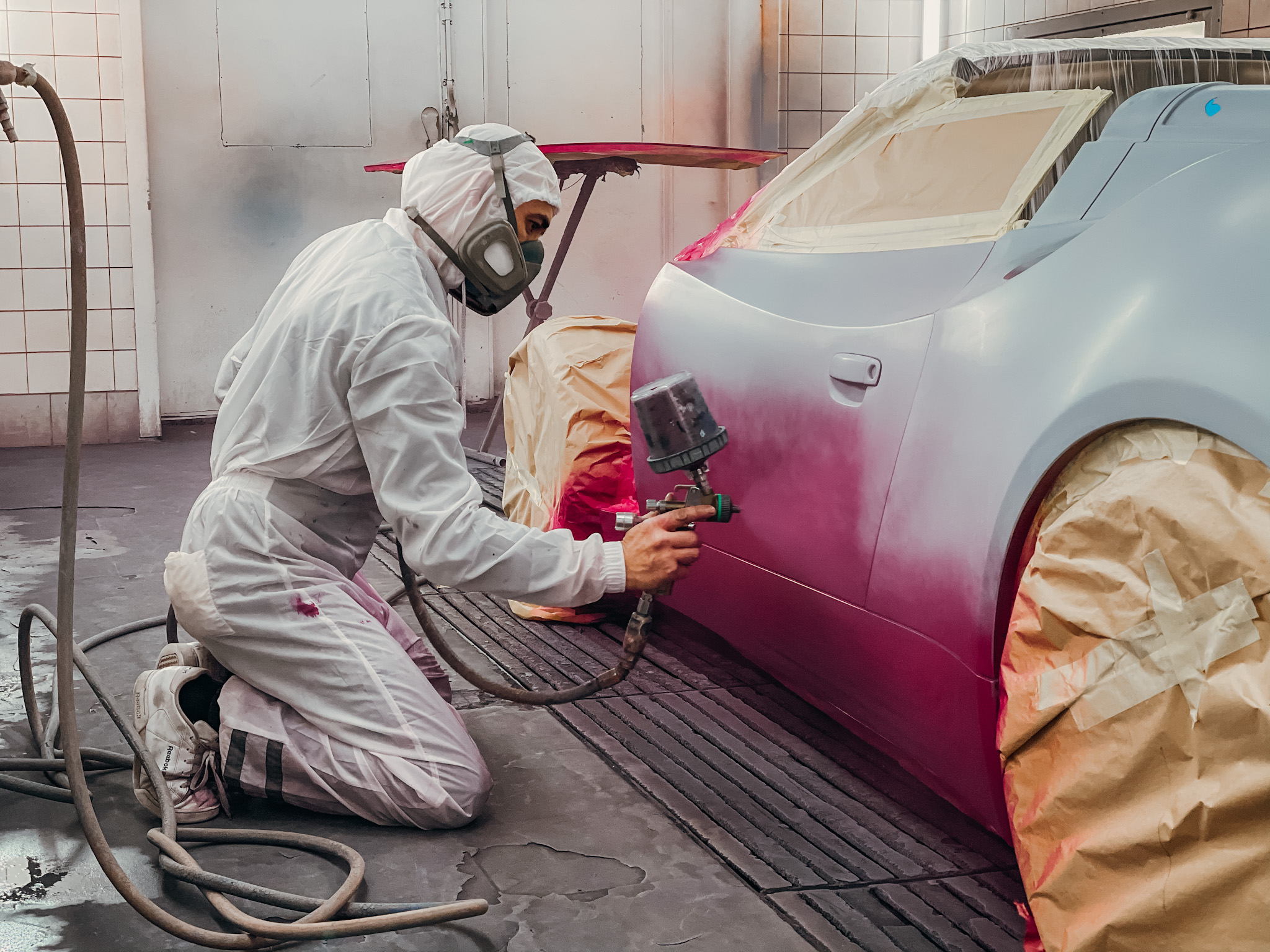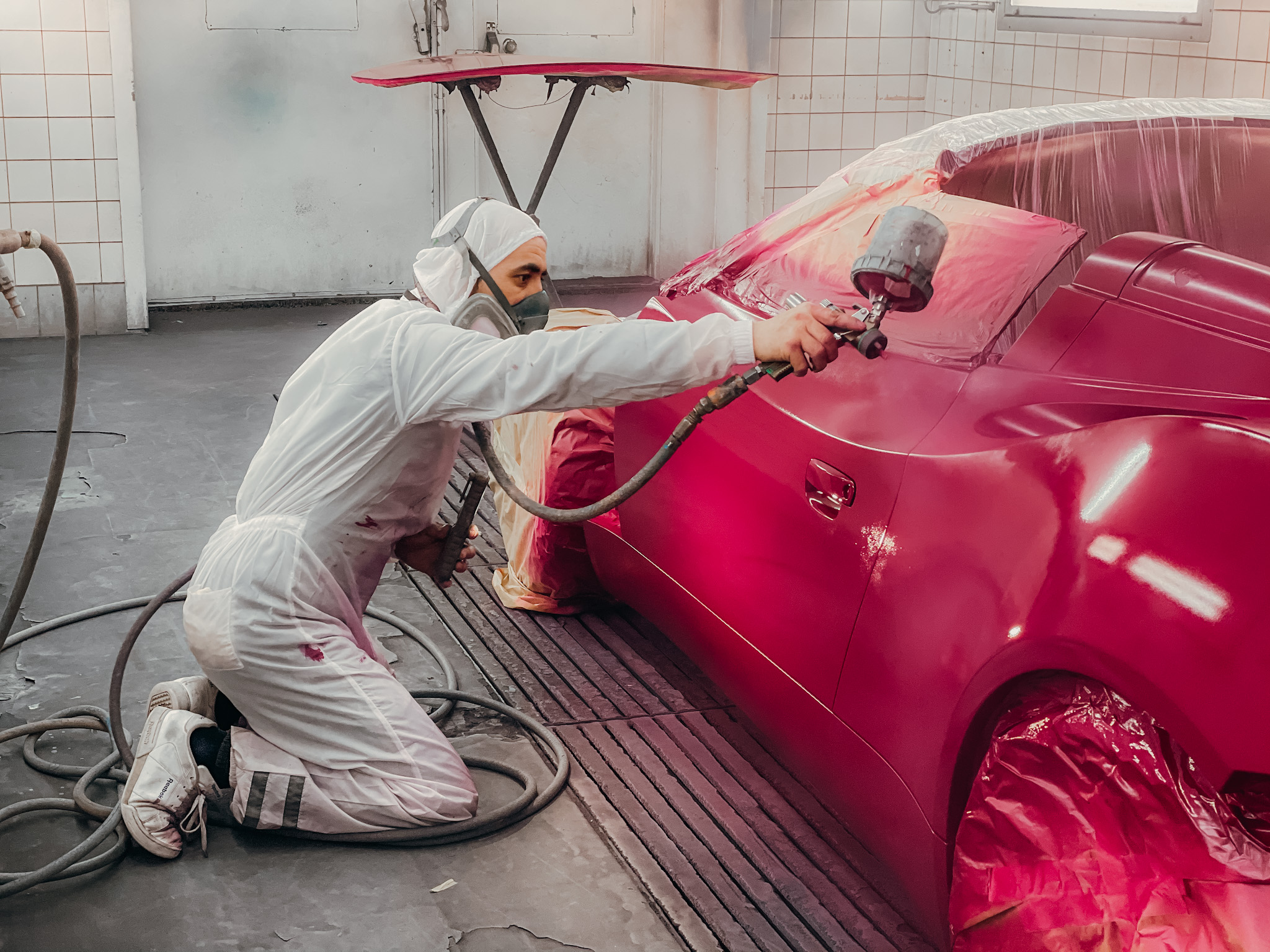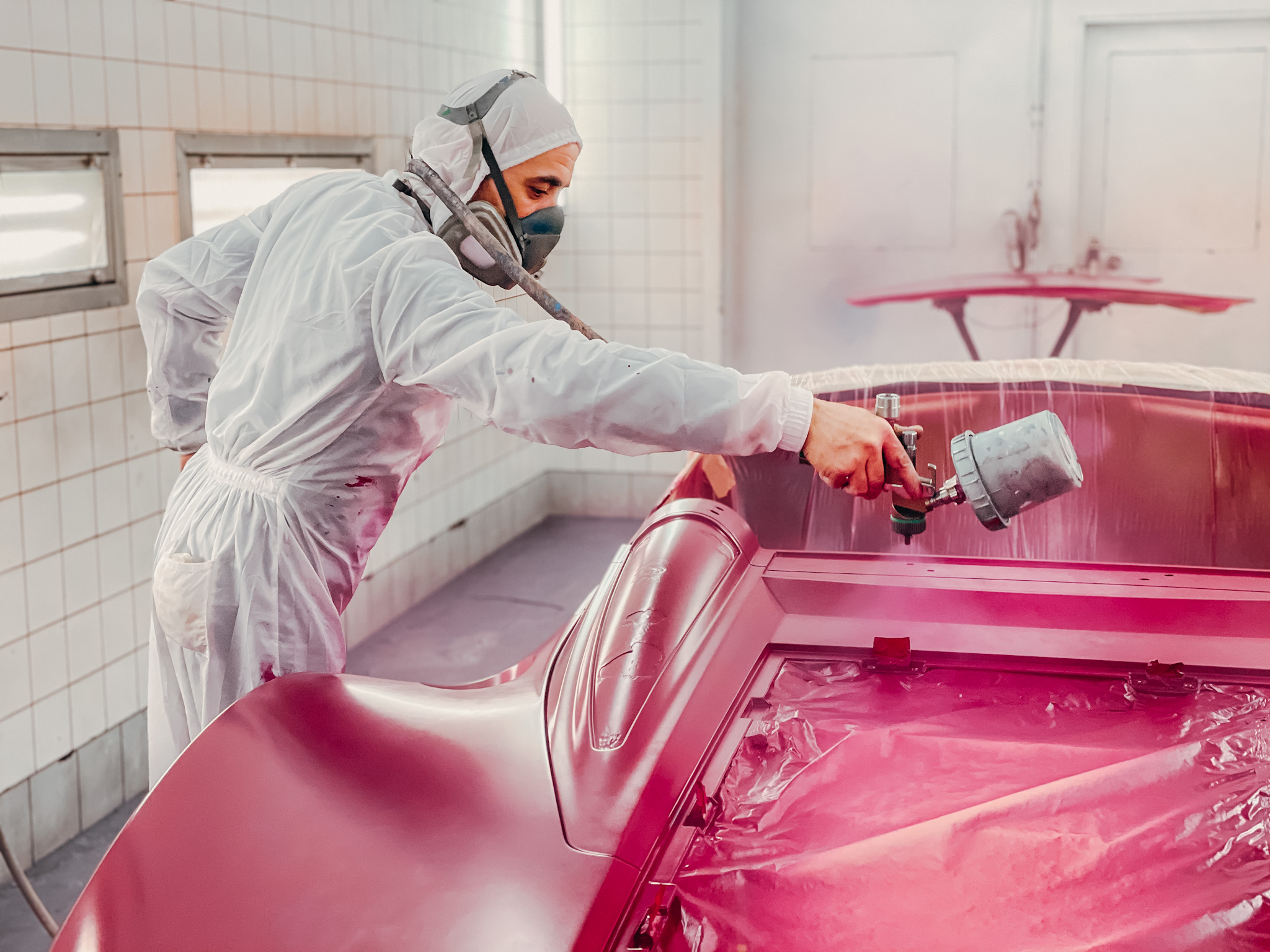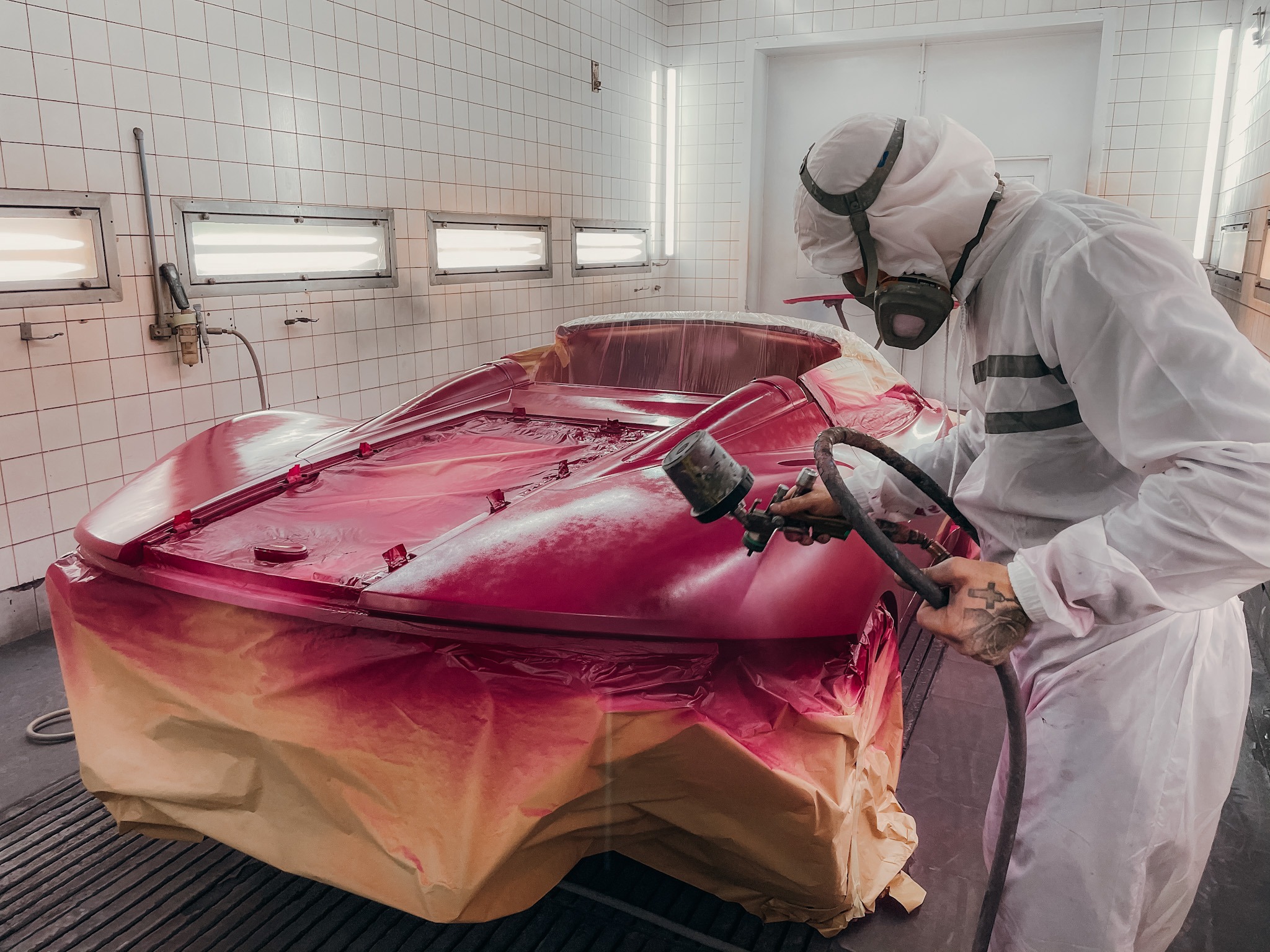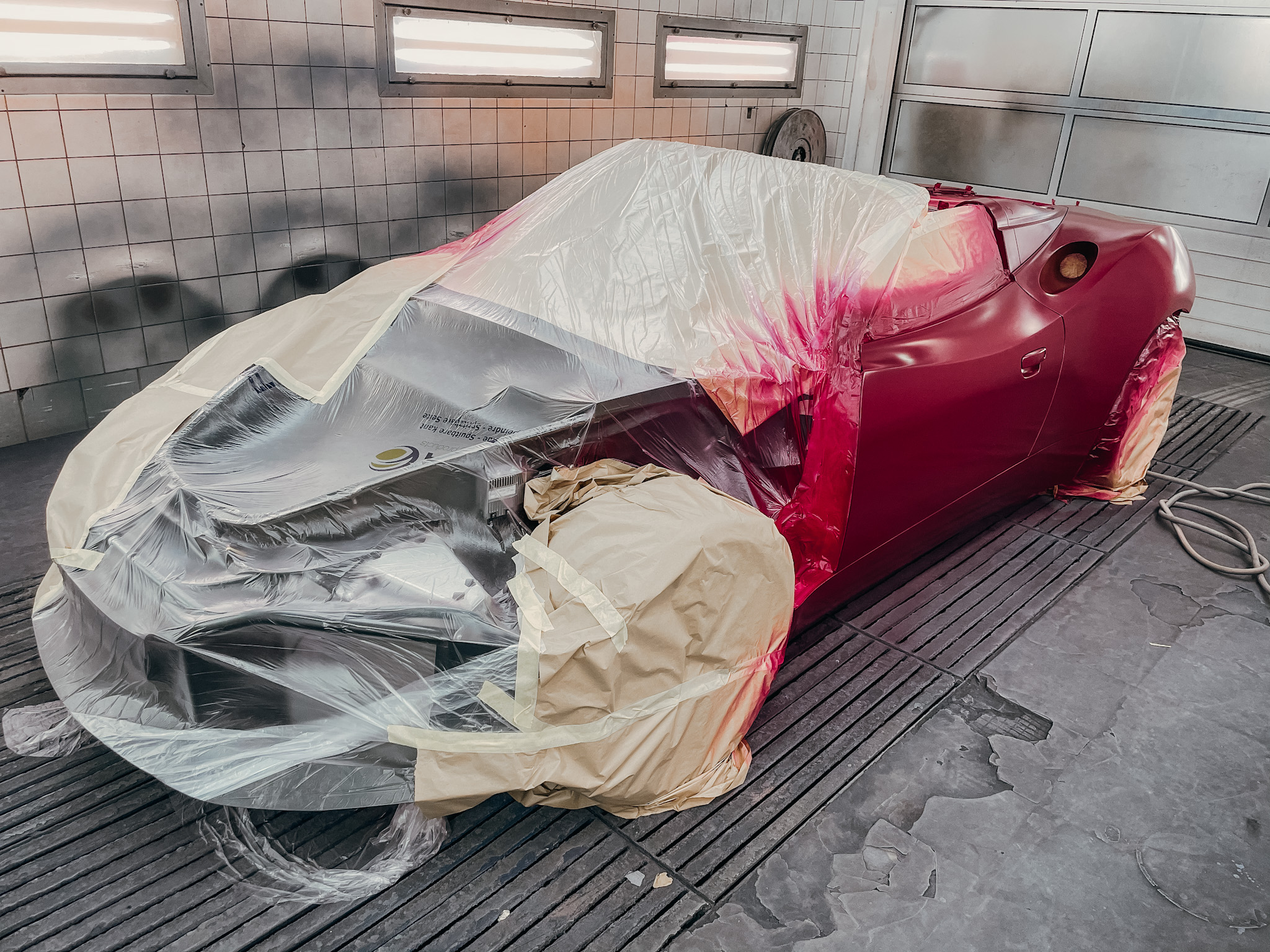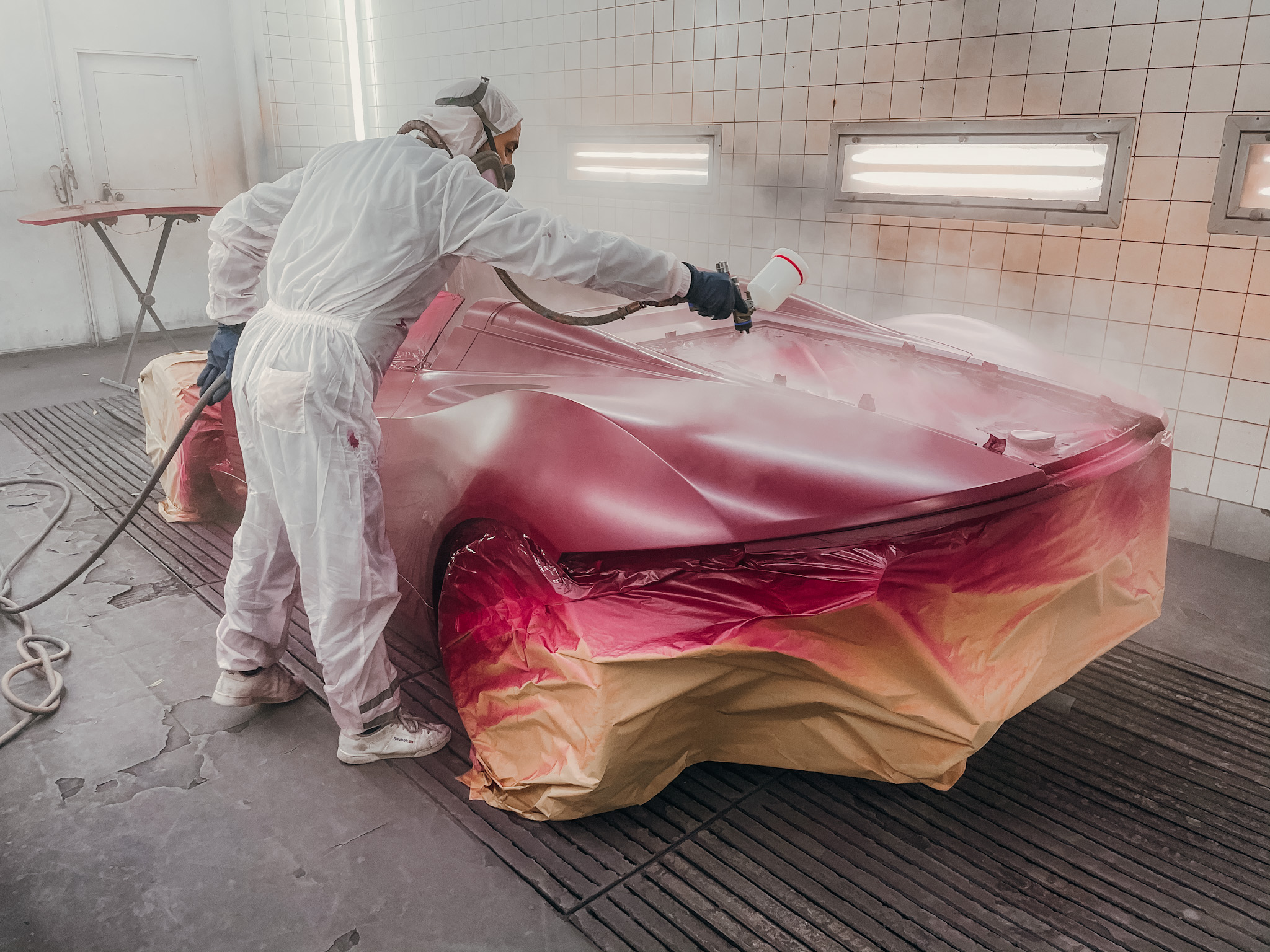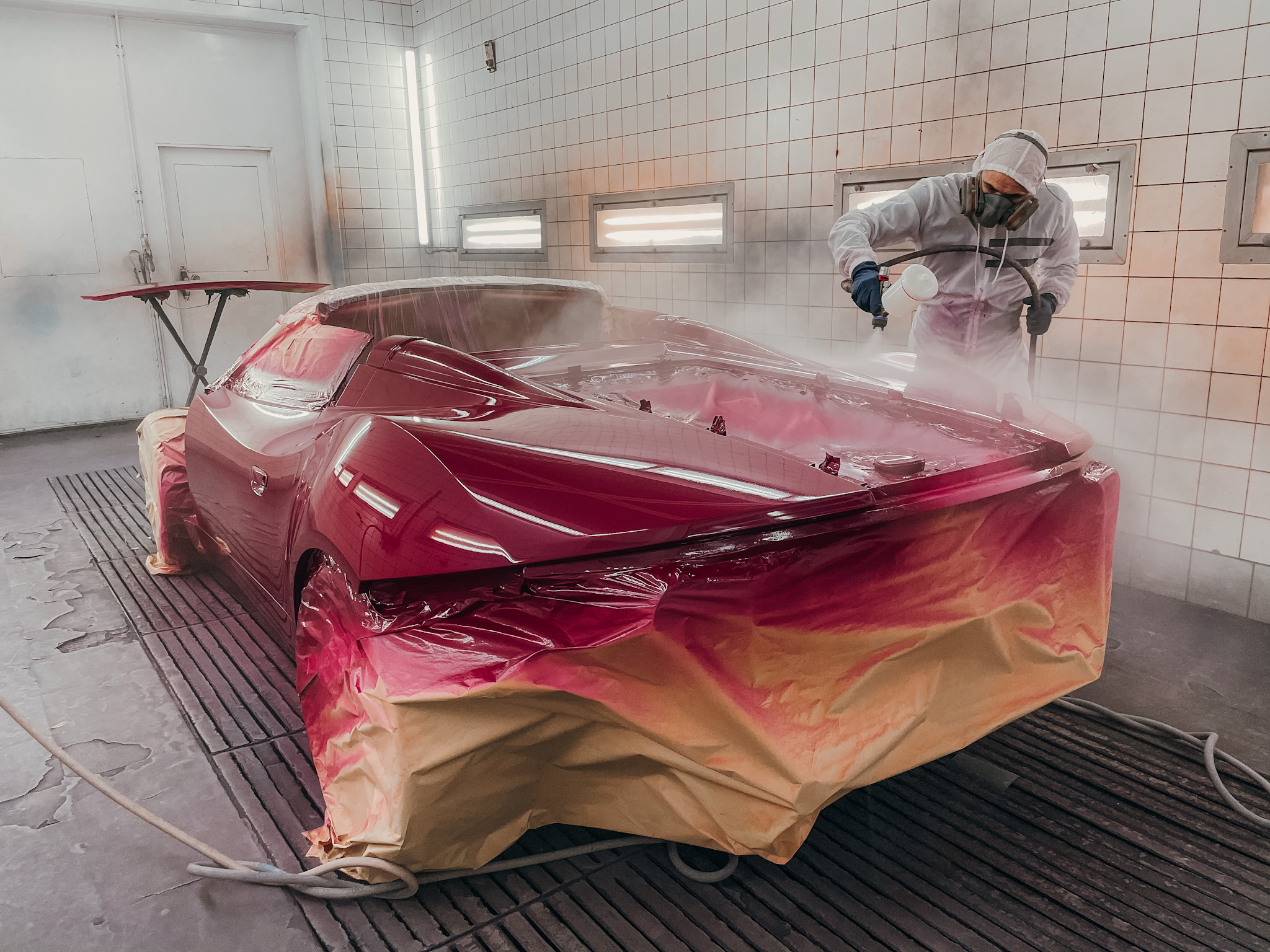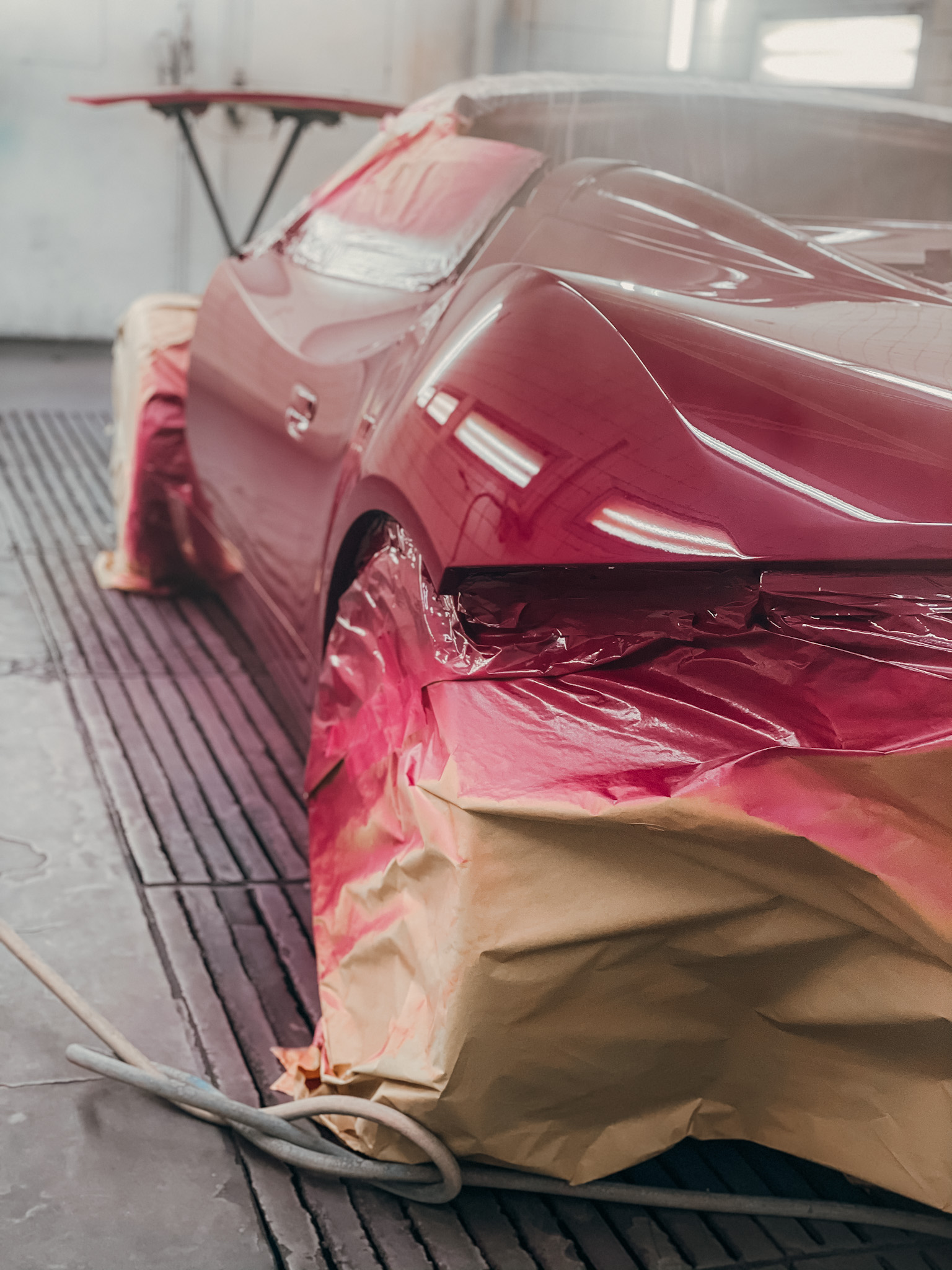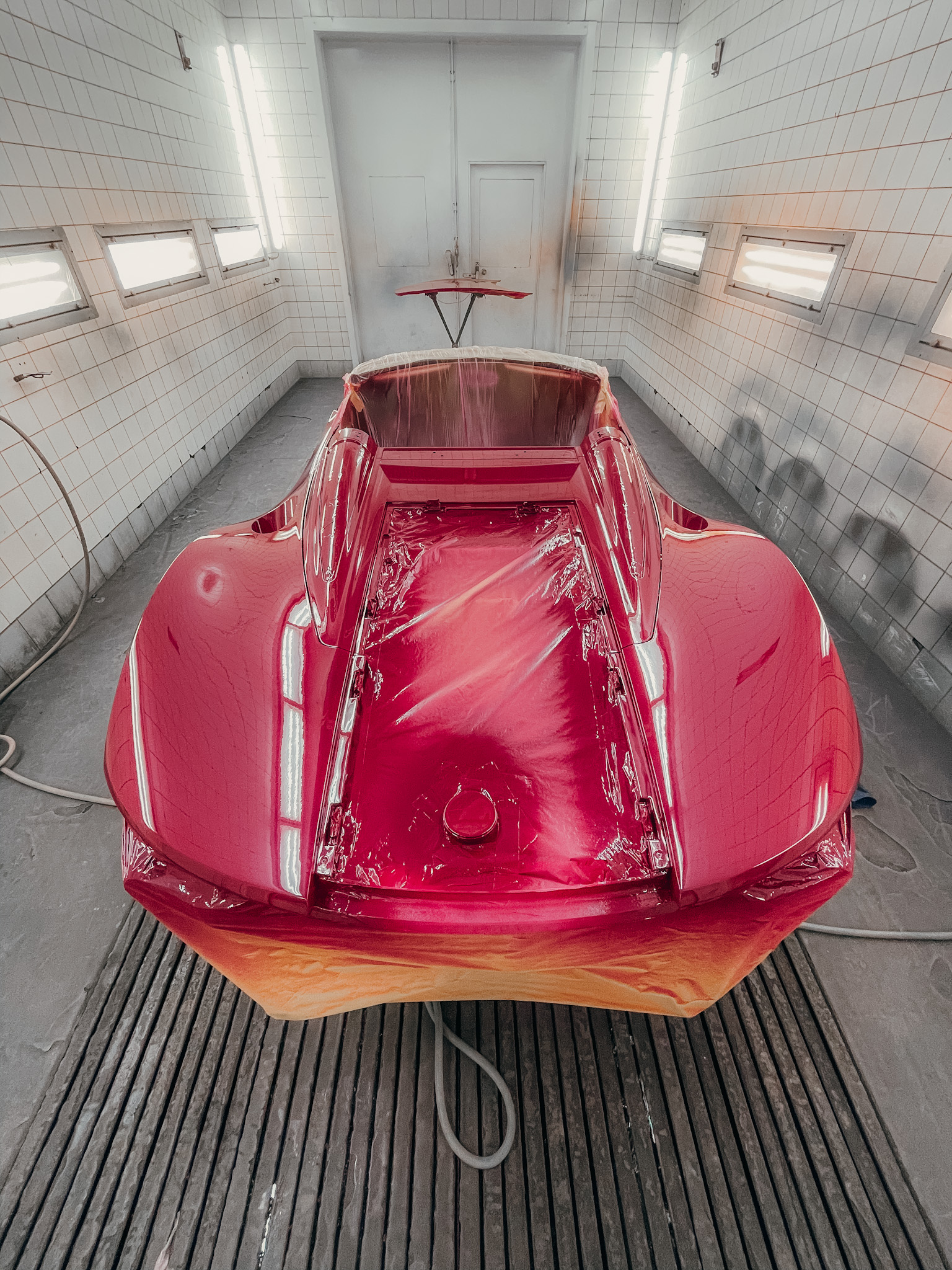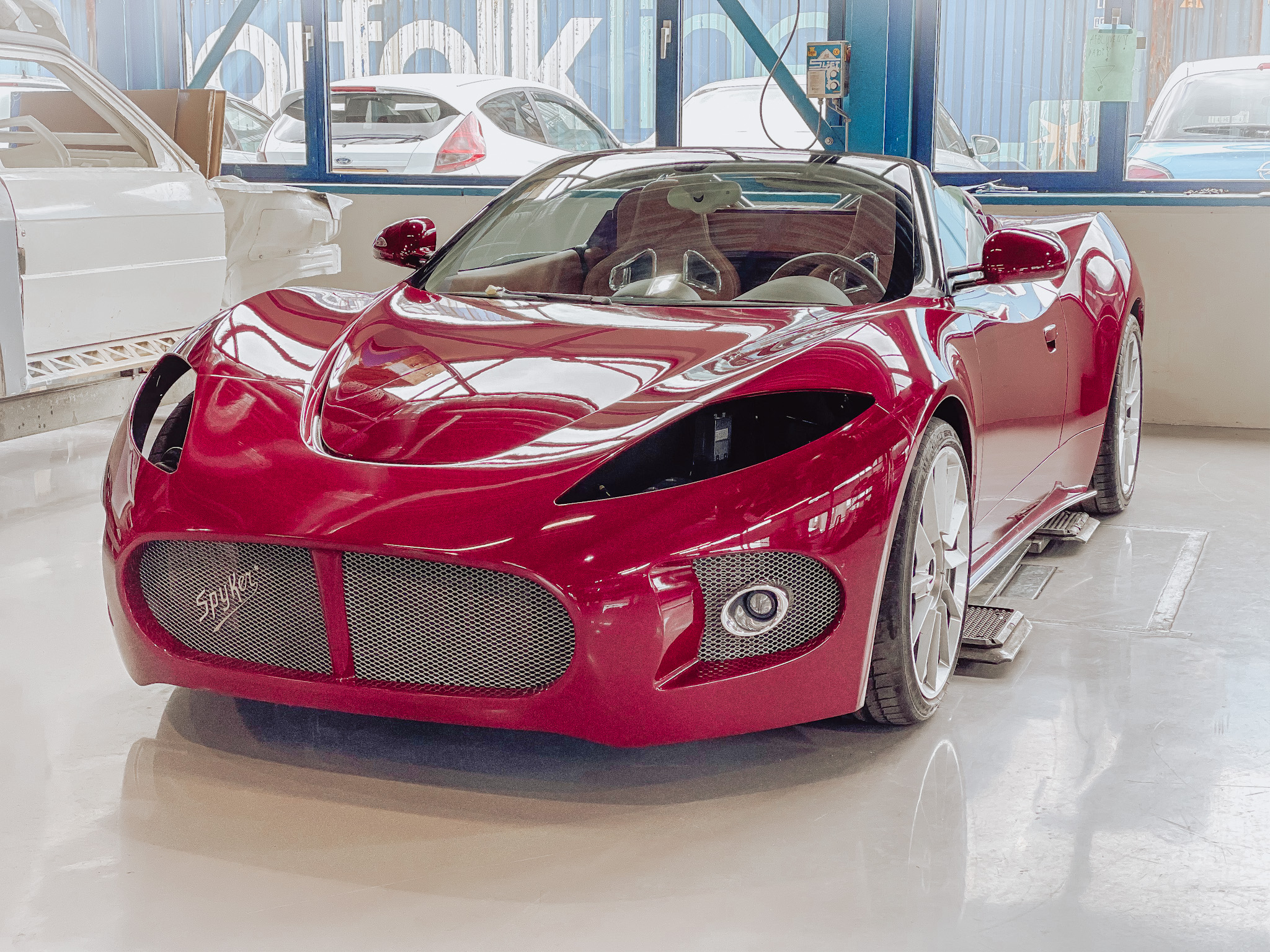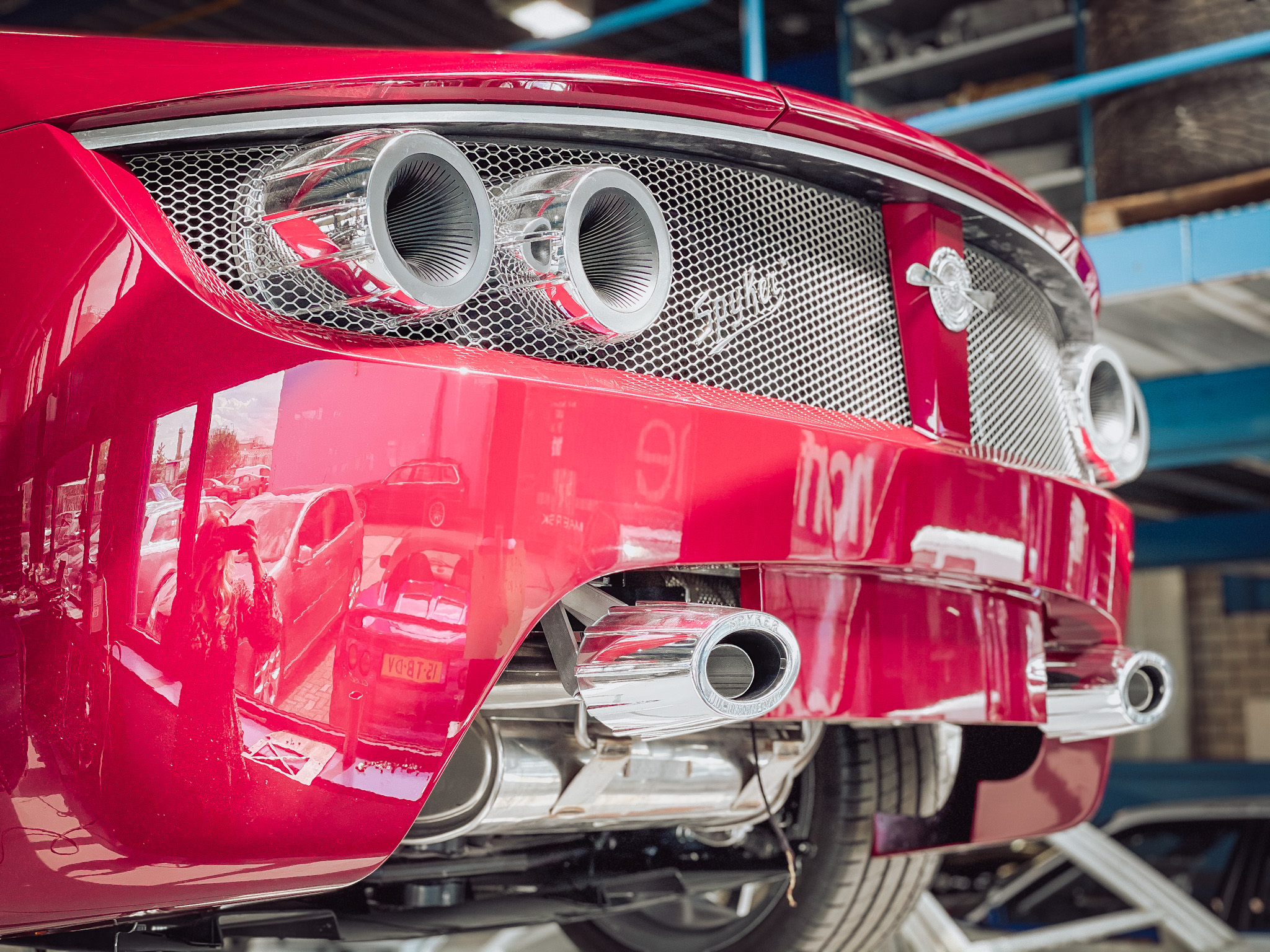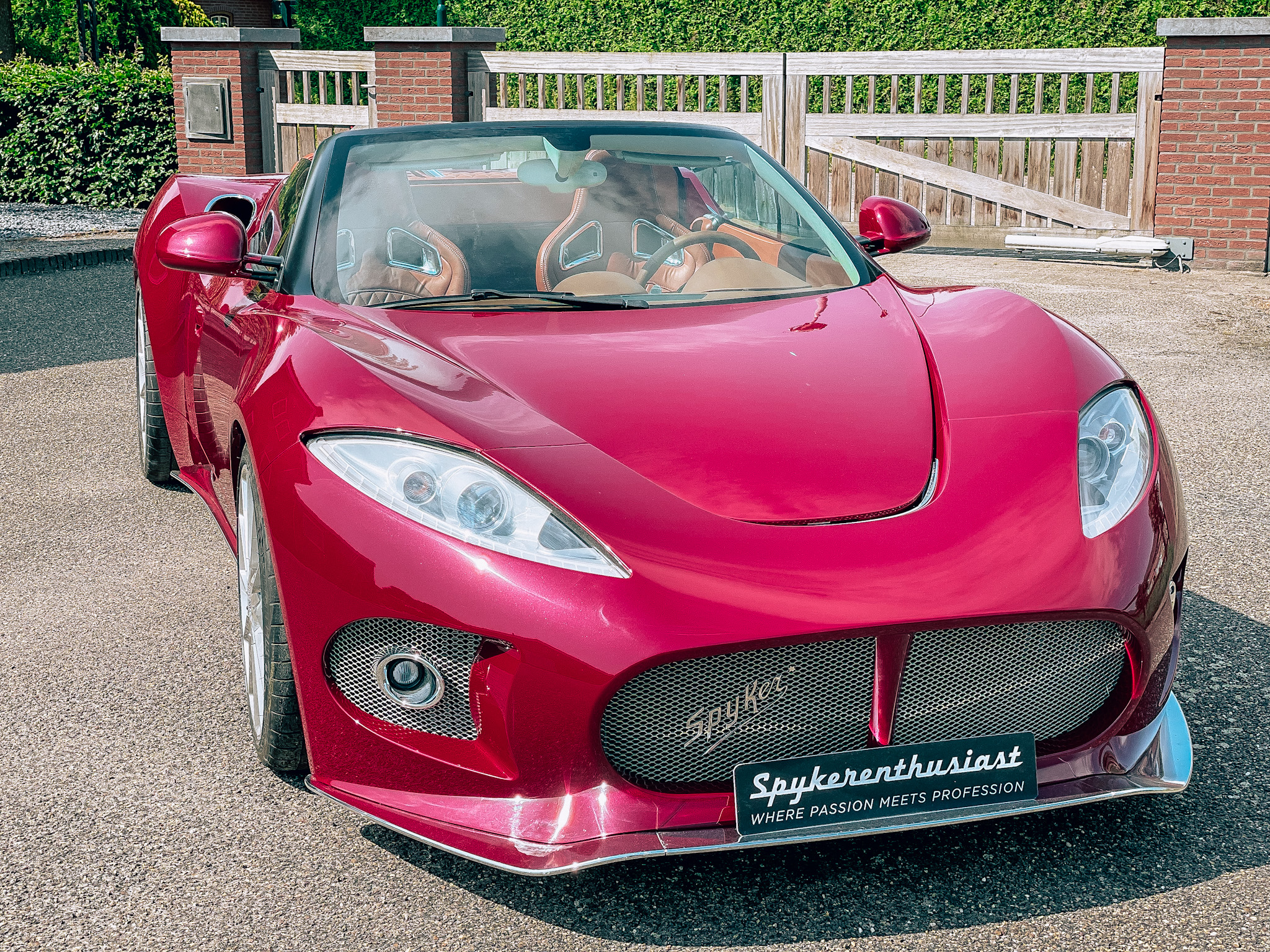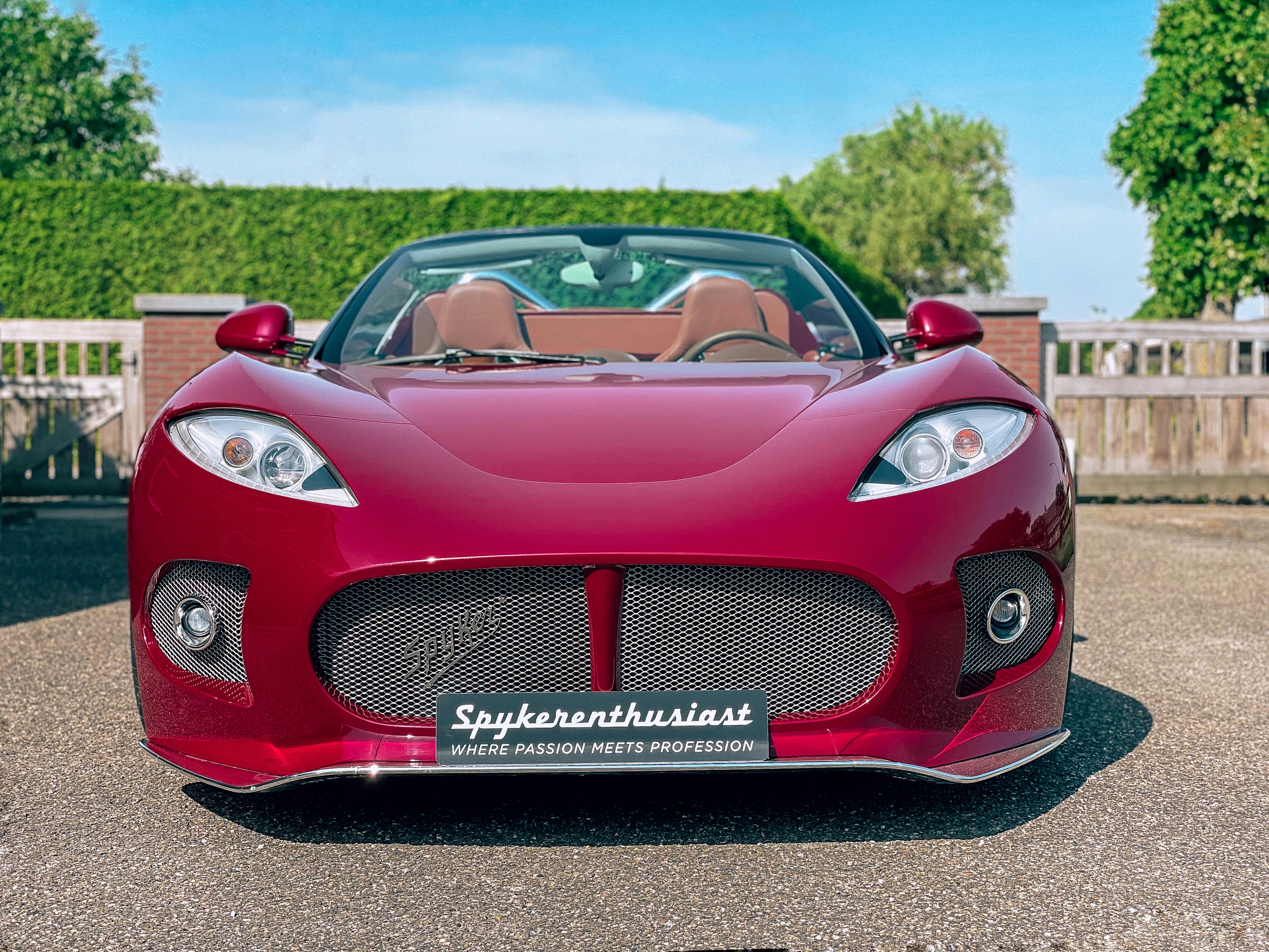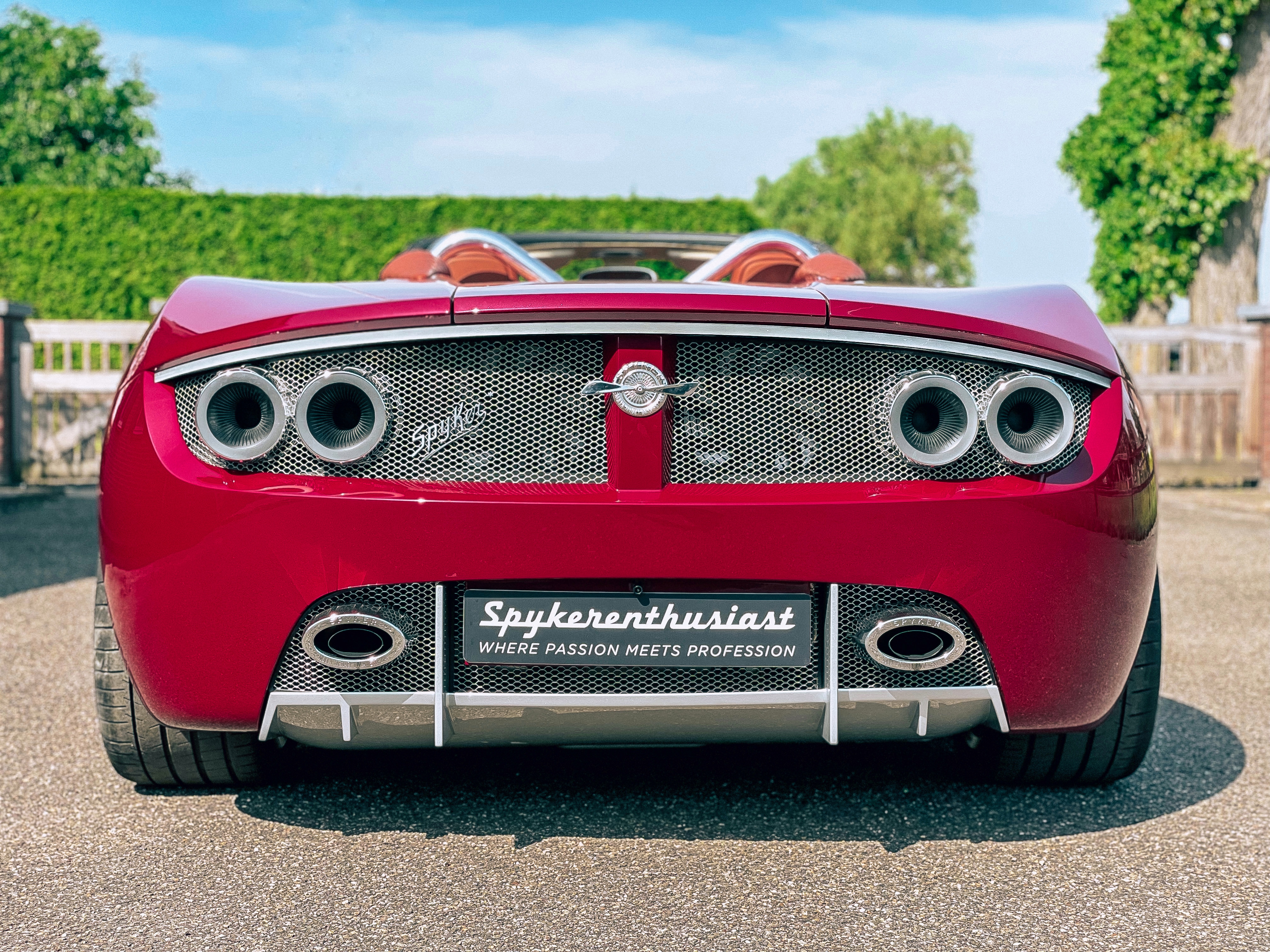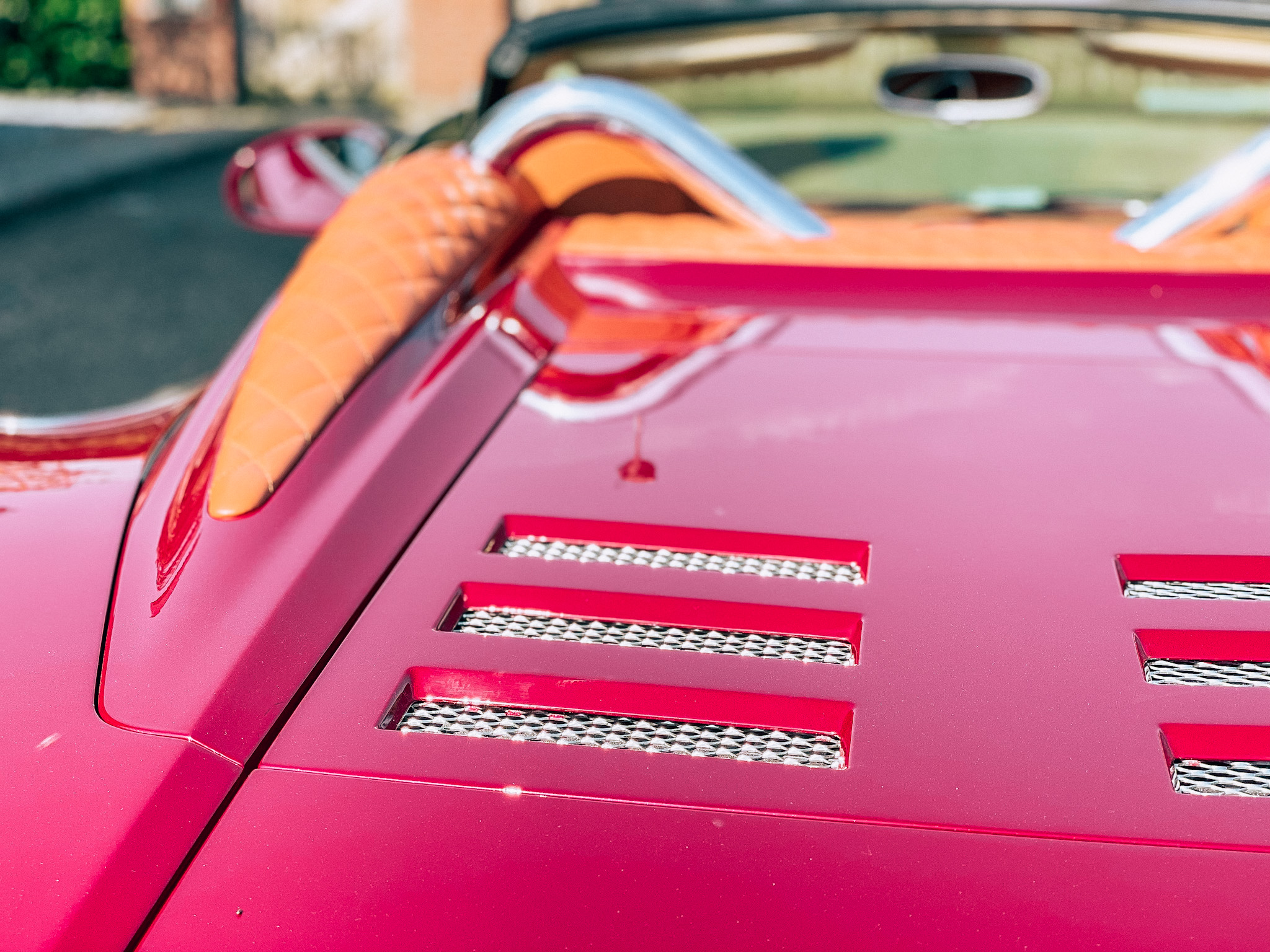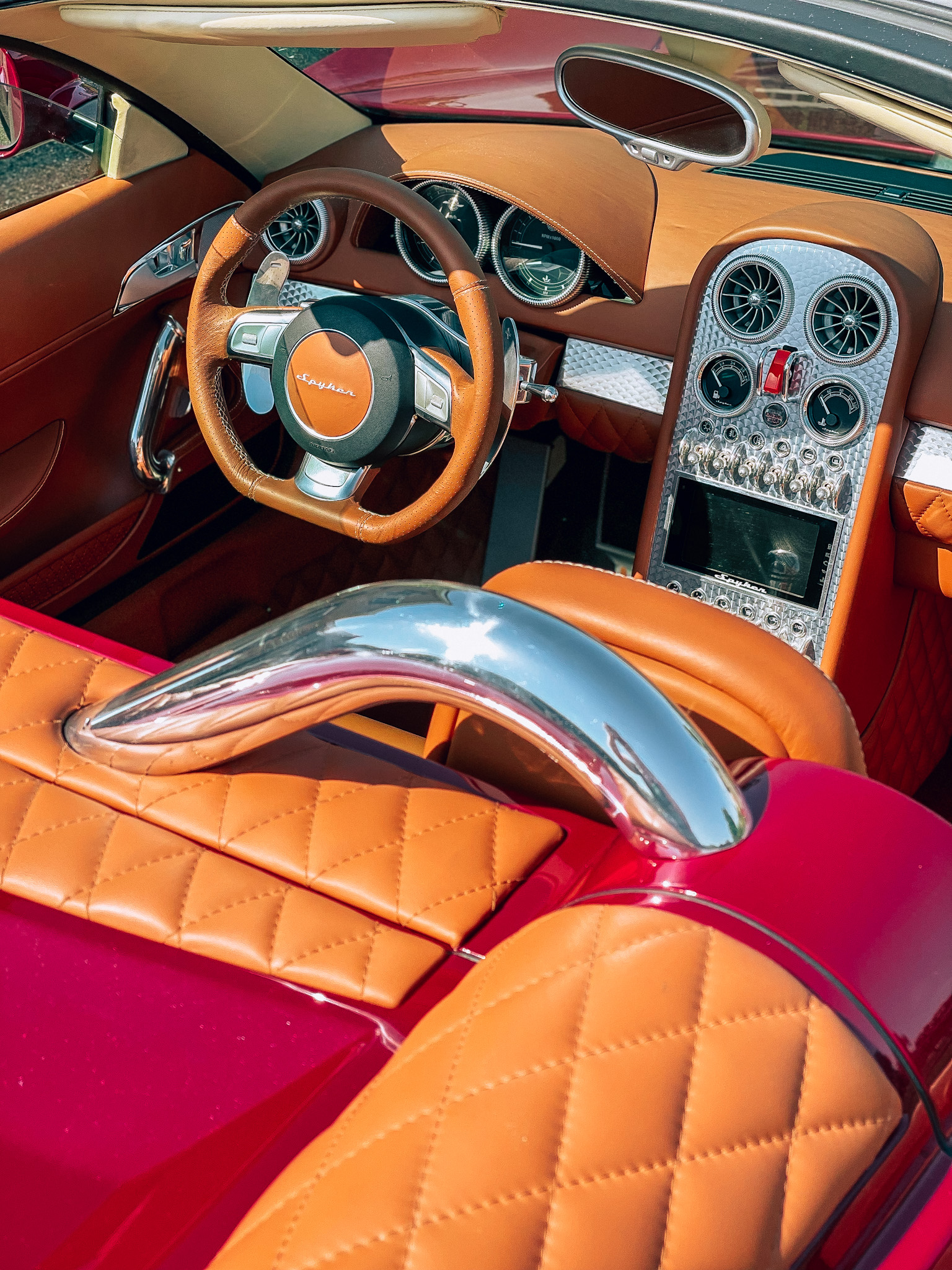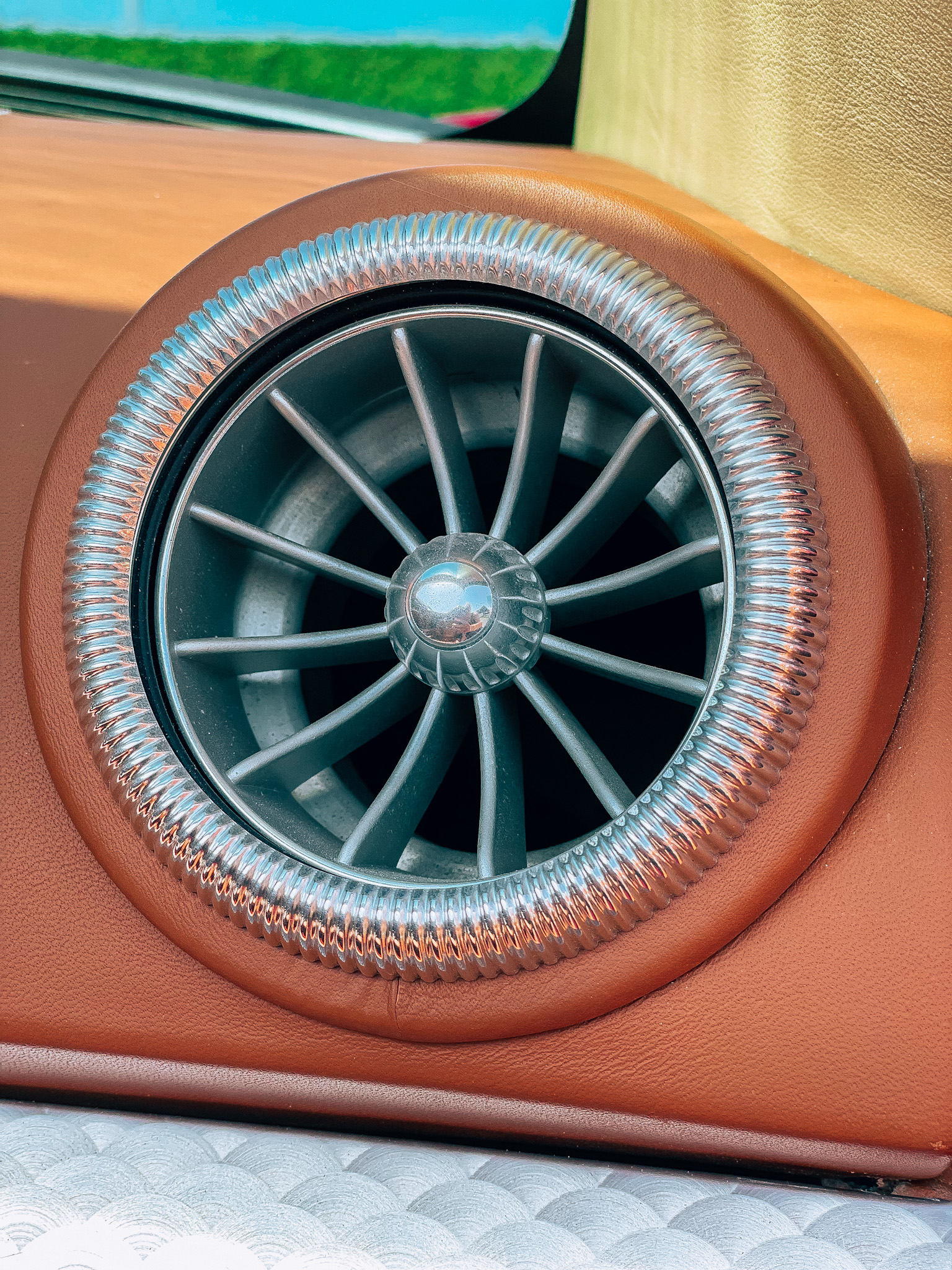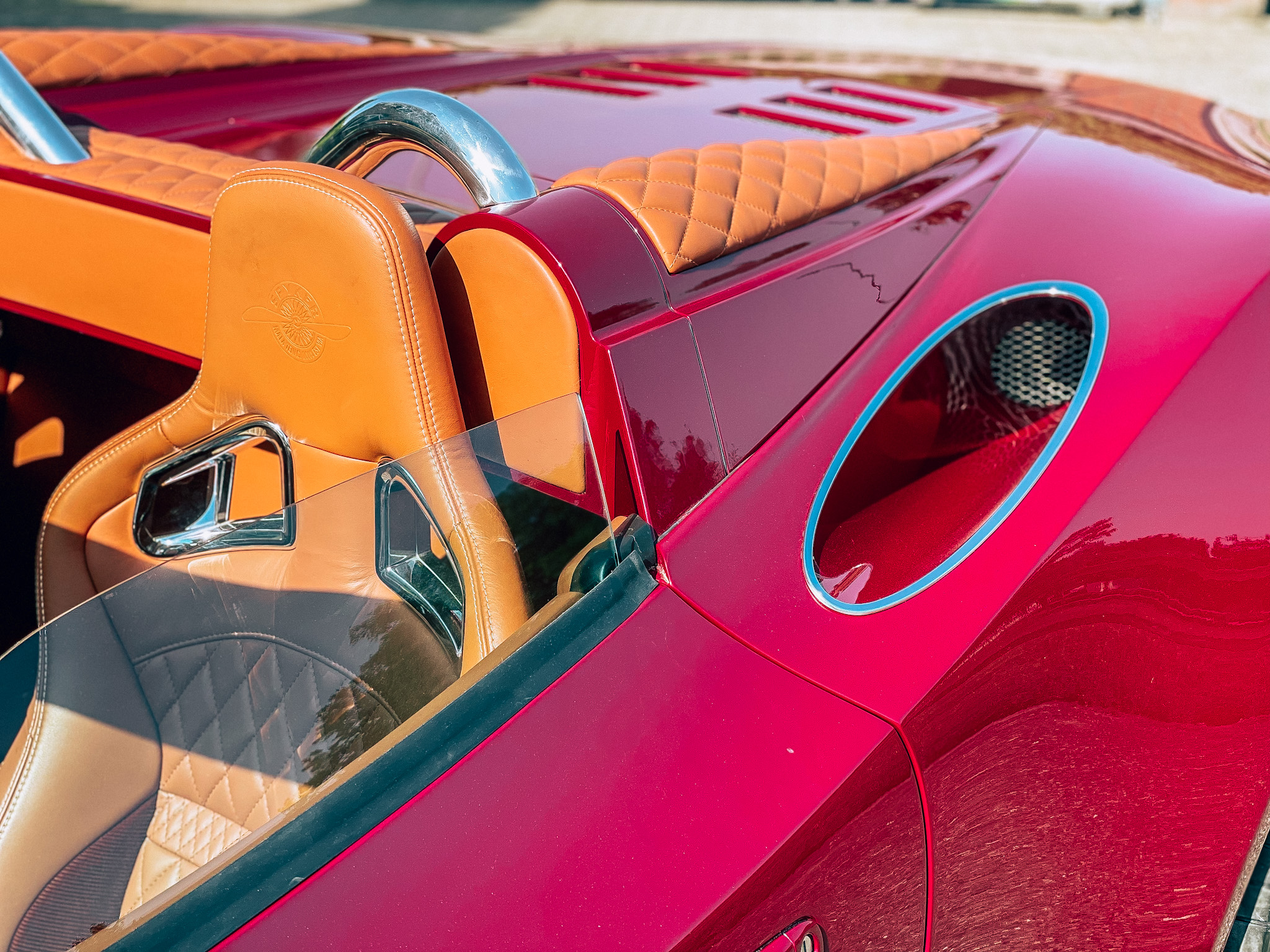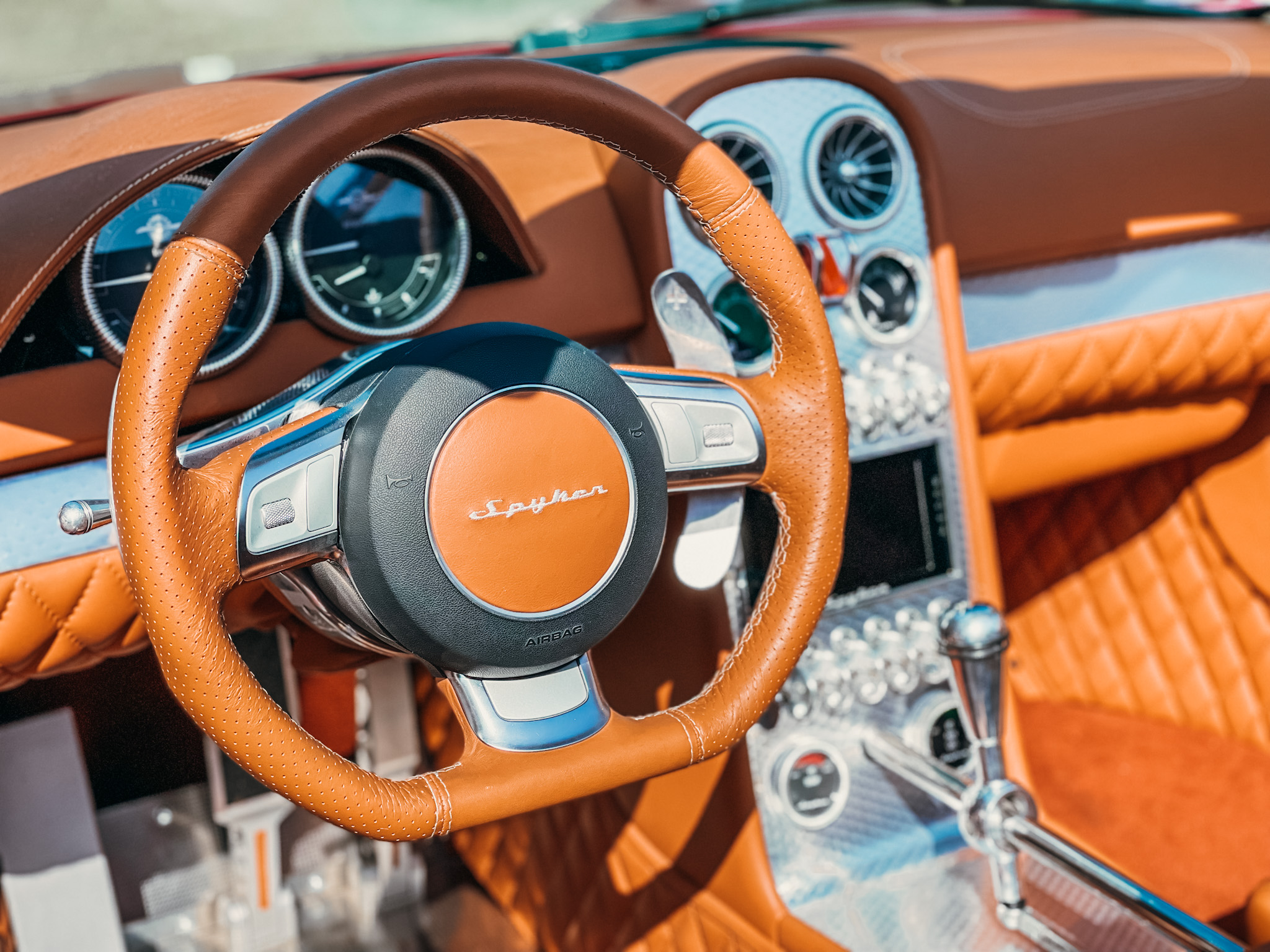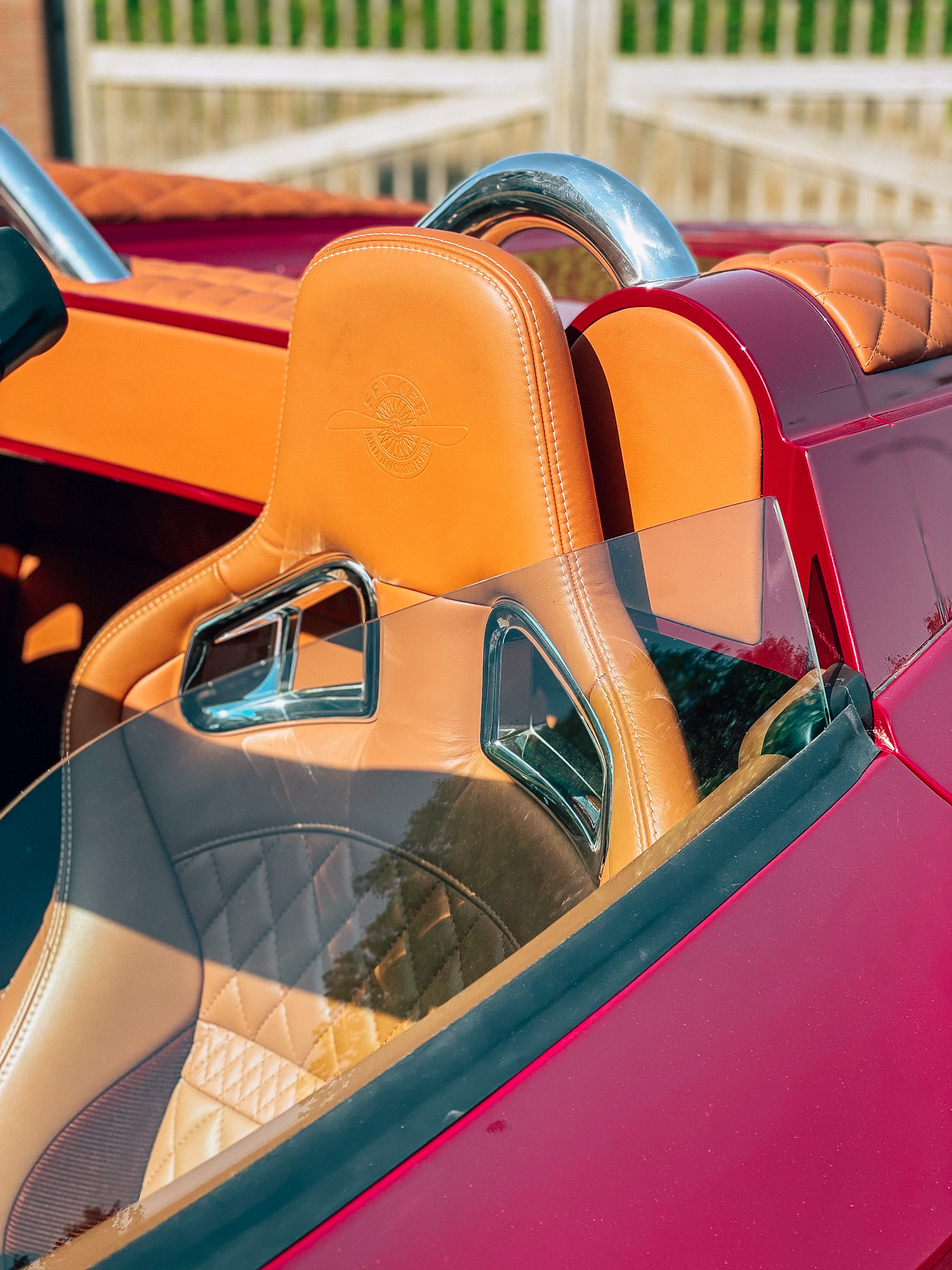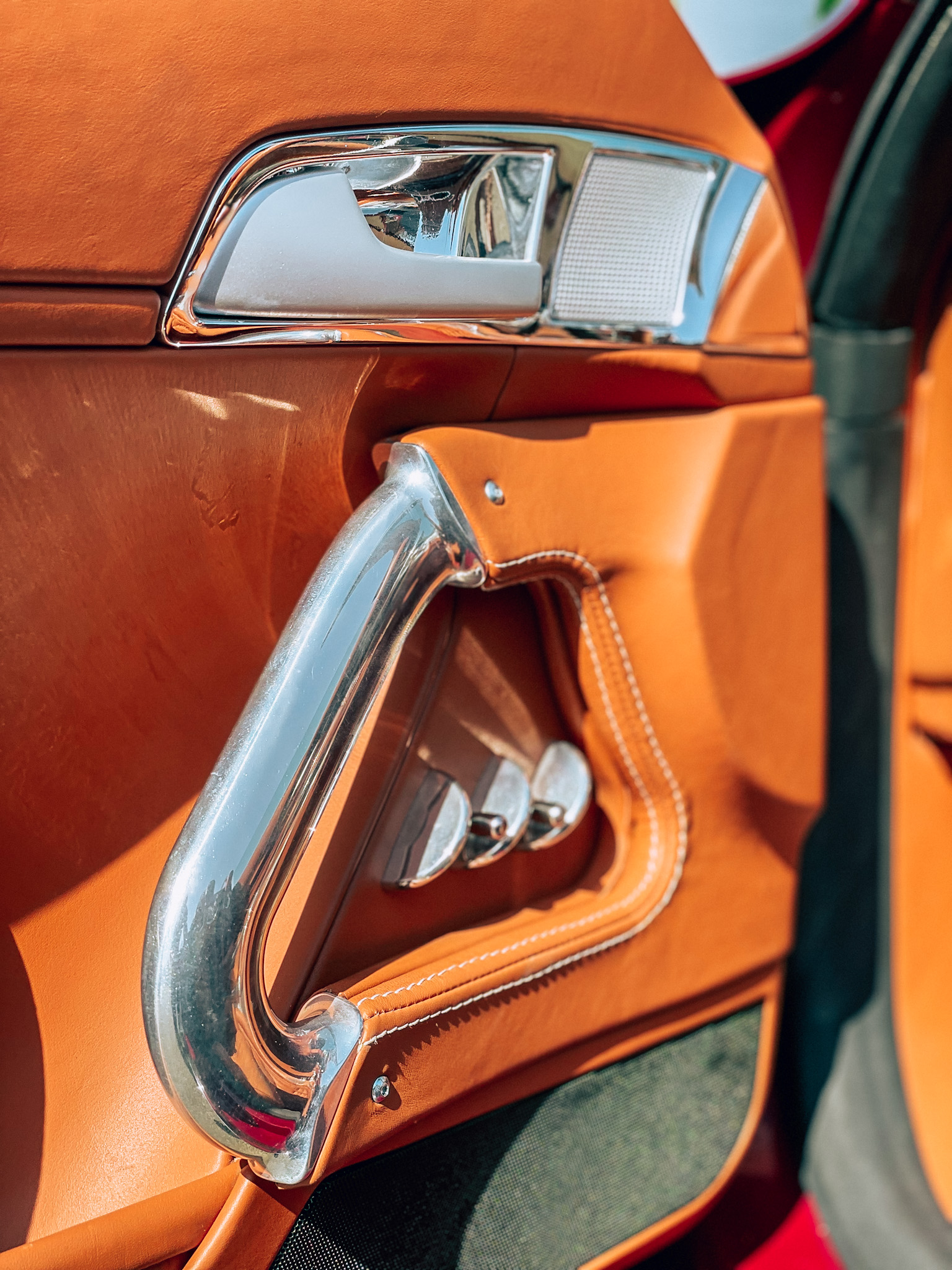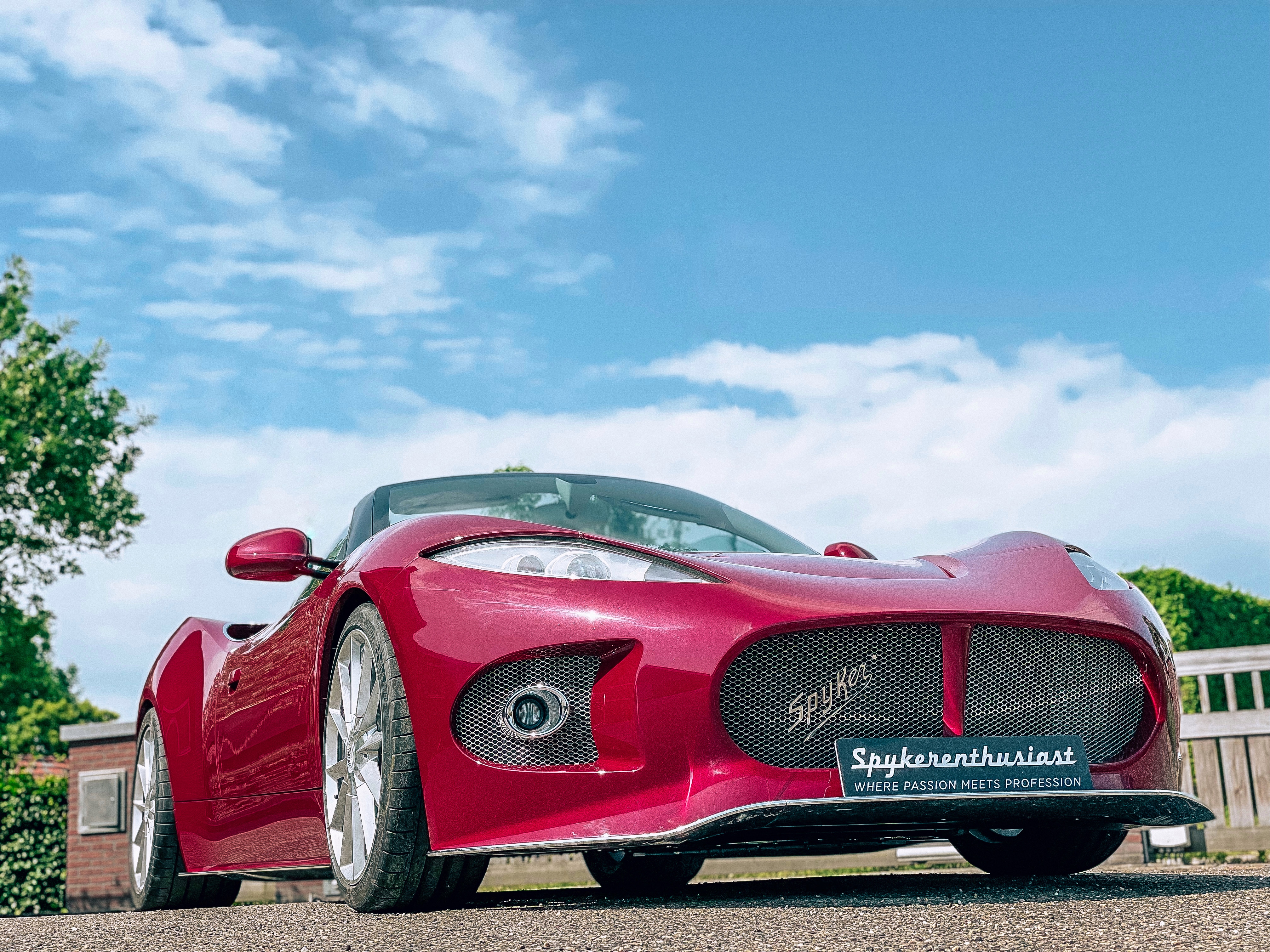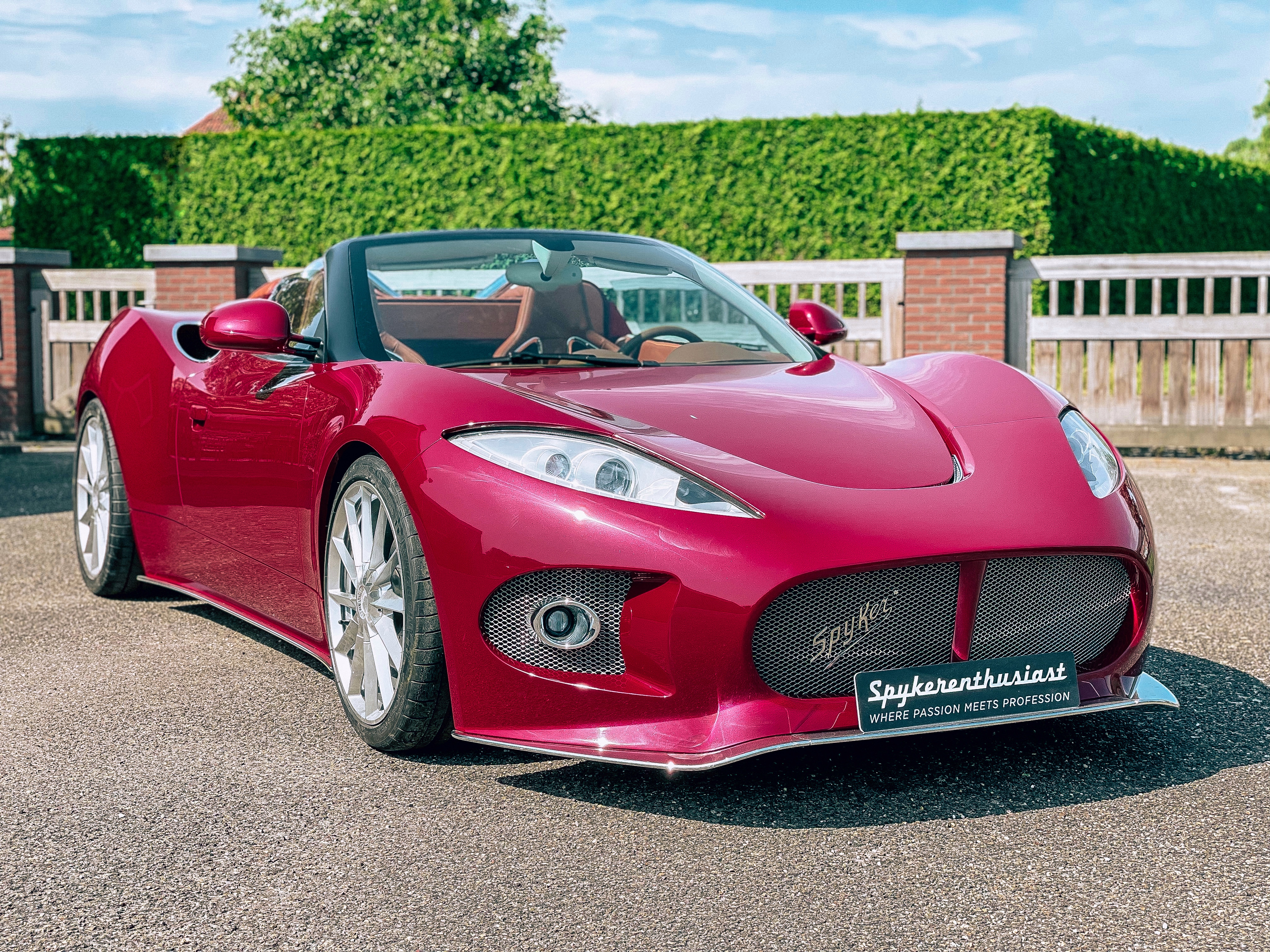 The latest project for the B6 Venator was making an aluminum front splitter, the one that was on it was made from plastic. In March 2022 the new splitter was mounted.