In 2018 the #005 was bought from Spyker at Zeewolde. Also this car was collecting dust after standing for years un-used in the corner with some other Spyker cars. This car was used by Victor Muller himself and the Dutch actor Winston Gerstanovich to ride a rally. In 2011 it also stood at the Coventry transport museum for the 'Le Mans trough the ages' exhibition along with the #019.
Some details on the car: Different pedal box, silver dials, no door-entry lights at the bottom of the doors, fuel filler cap on the bonnet and functional air scoops on the roof.
Photo's from back in the day building the #005 in 2000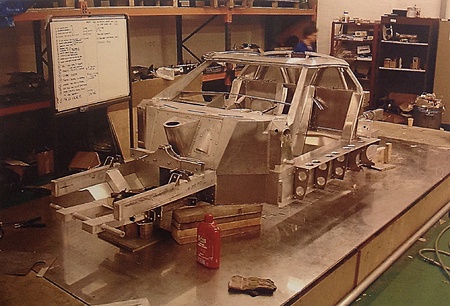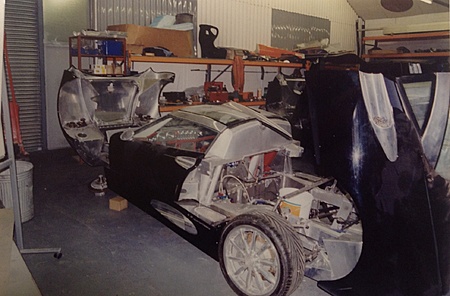 How we found this neglected car full of damages.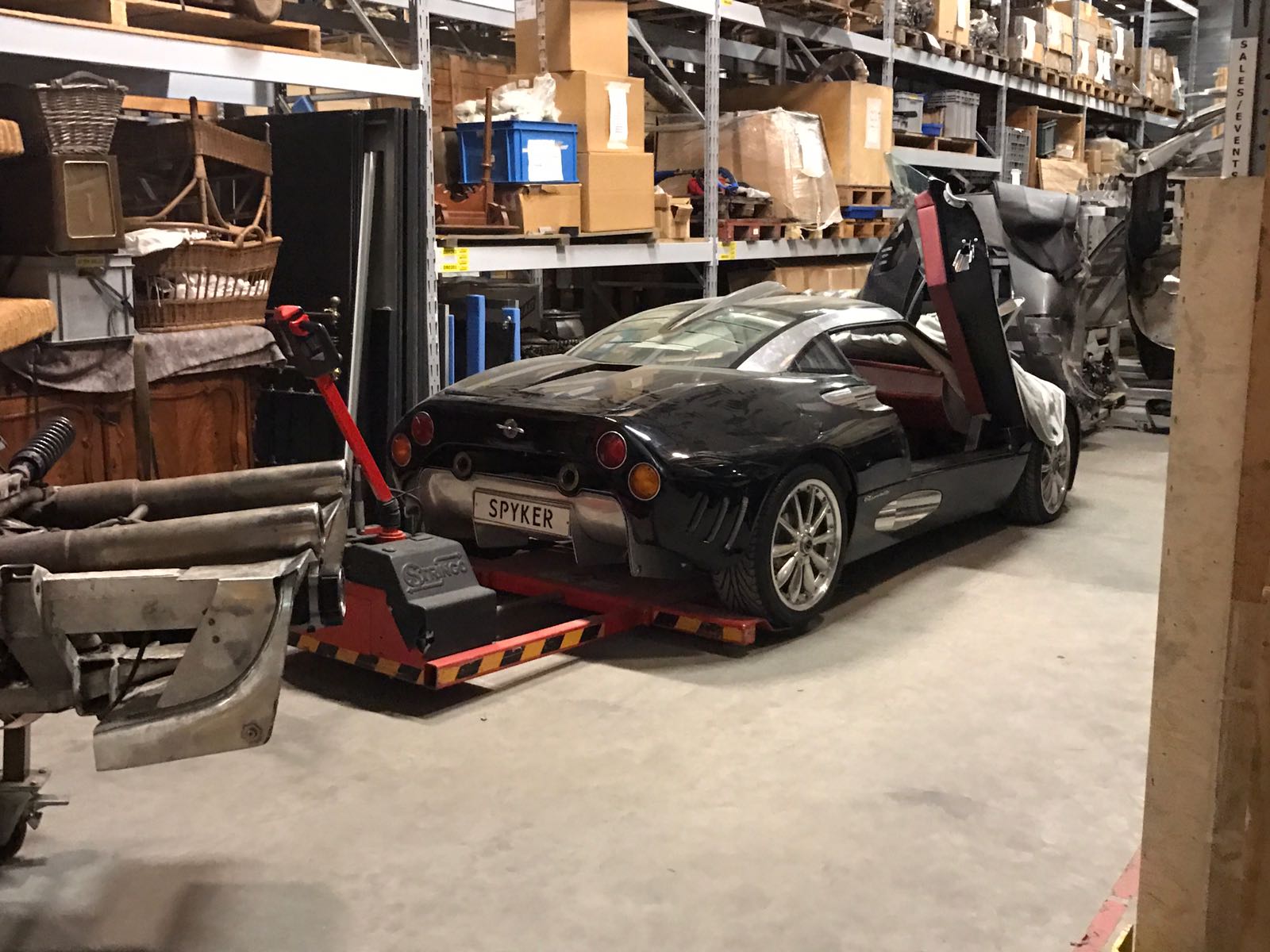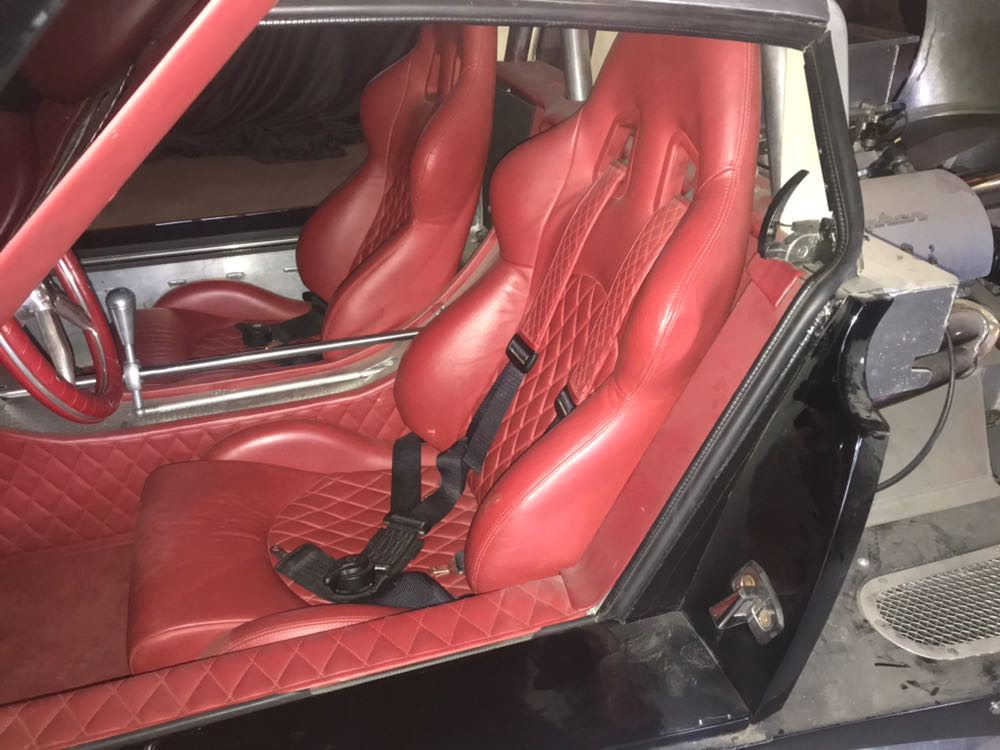 Early 2019 she came to our workshop and the first thing to do is getting a proper paint job!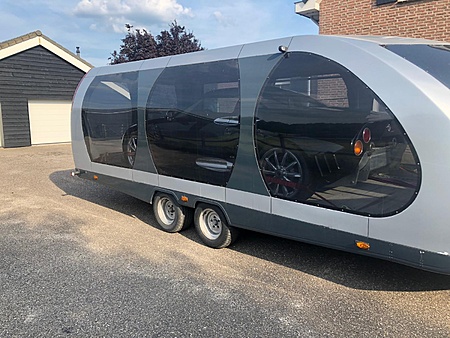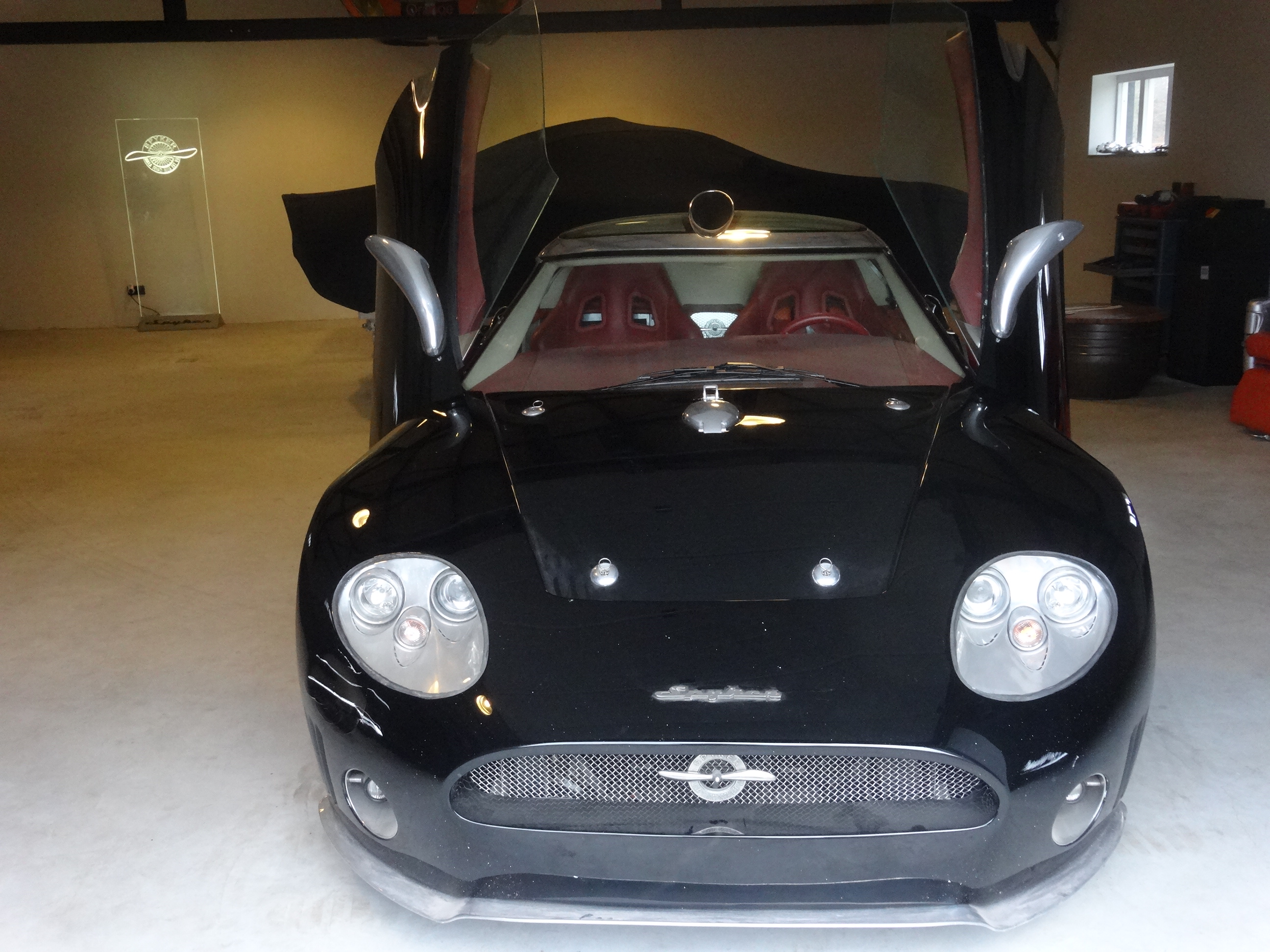 All ready looking so much better after this paint job!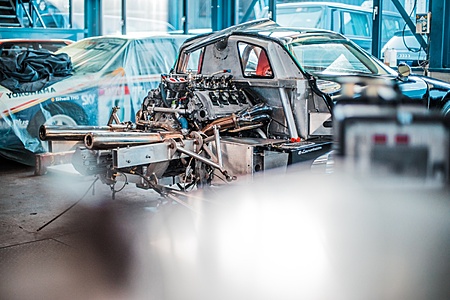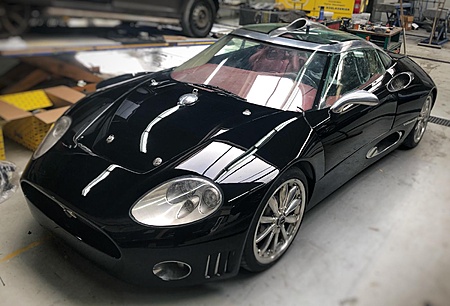 Next phase: polishing splitter, polishing all the other parts and make a start with new orginal rubbers for the doors.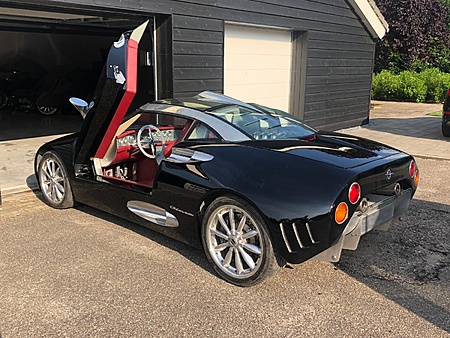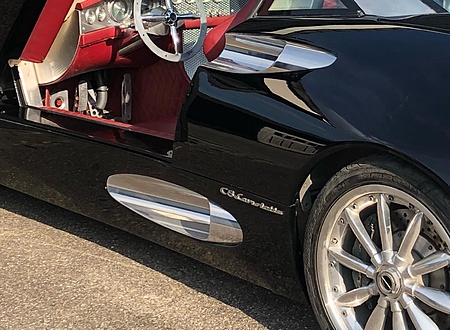 And what is a Spyker without the propellor steering wheel and the fitted luggage!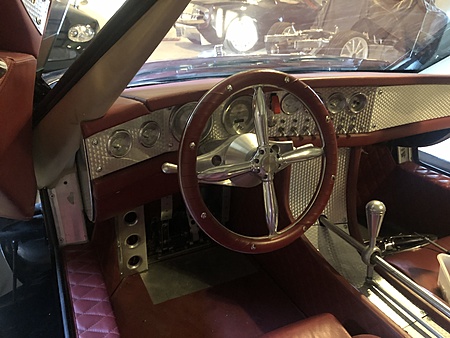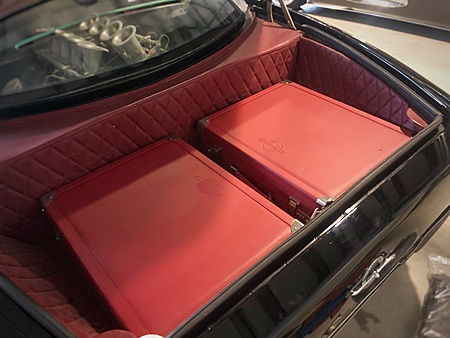 One fresh polished splitter for the #005.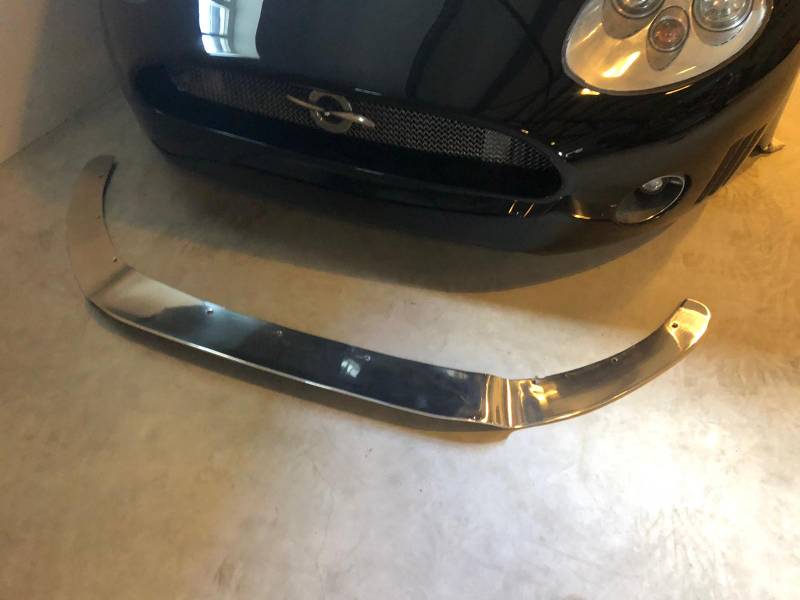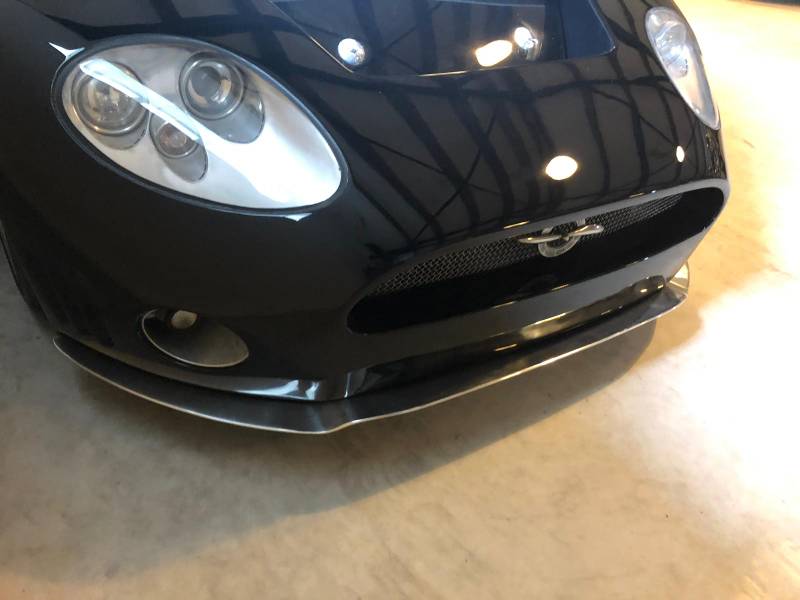 Start of polishing the panels that can not be removed. Begun with the most difficult parts there is in our workshop. The roof of the #005 was completely burned and weathered. Trying to get it back to OEM, the right corner done on the roof as test (left picture). The aluminium roof right is polished and left still as-was. (right picture)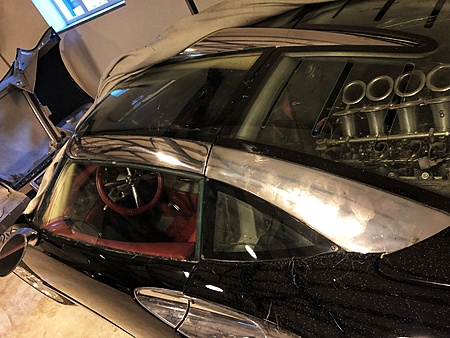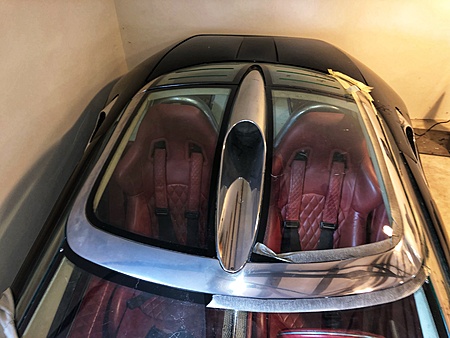 Before and after off polishing the rims.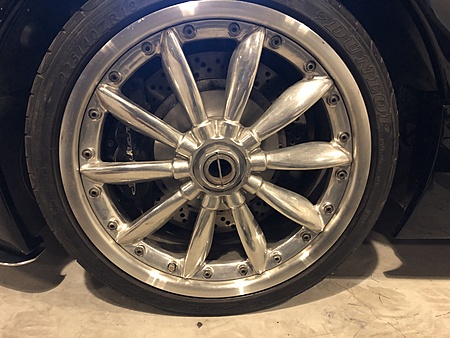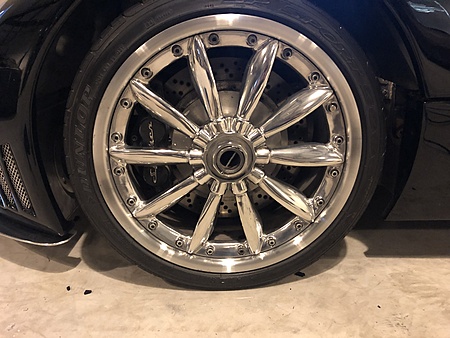 Next stop; The #005 is going back to the original guys that developed the engine and gearbox set-up of this car. The old gasoline bags are being replaced by an aluminum version which is made by 3D. The timing belt and the brakes are also being replaced. We can't wait to hear her spin again.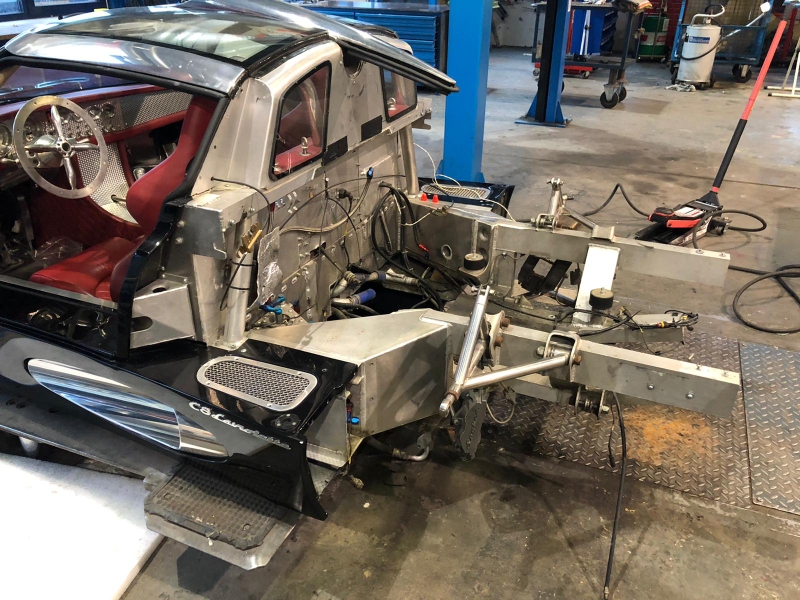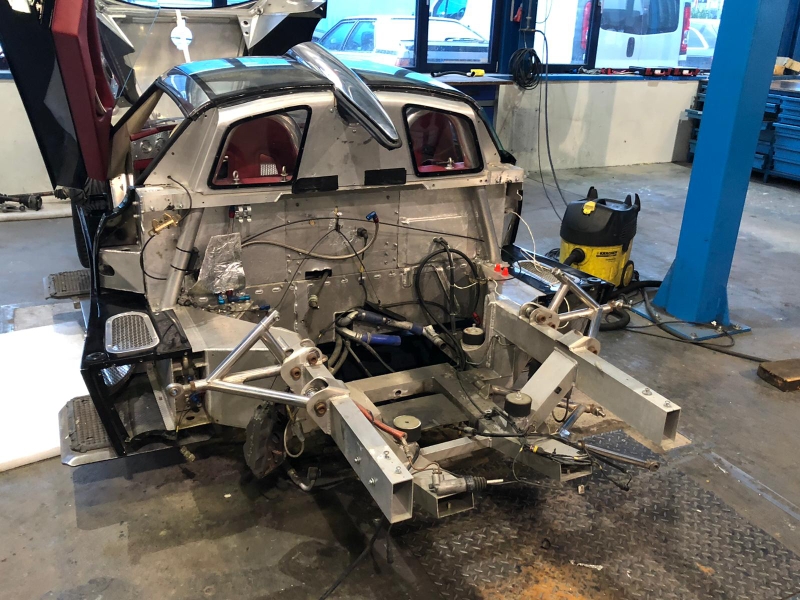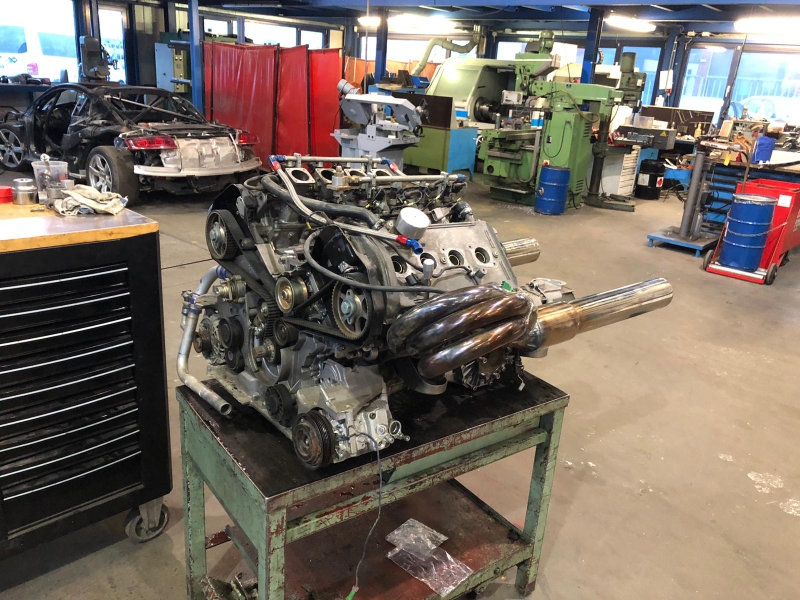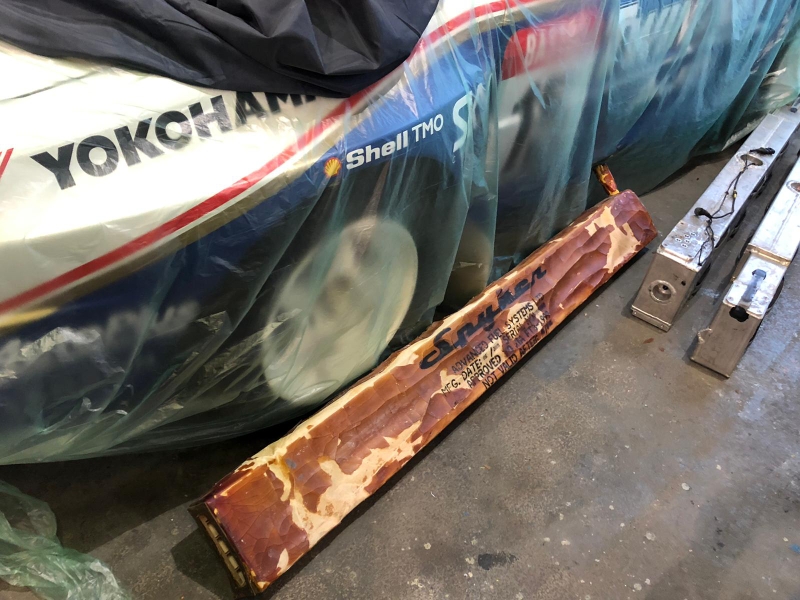 Engine and gearbox done, now awaiting new fuel tanks to install.
New; Fuel pumps, waterpump, timing, injectors, ignition coils and maintenance parts.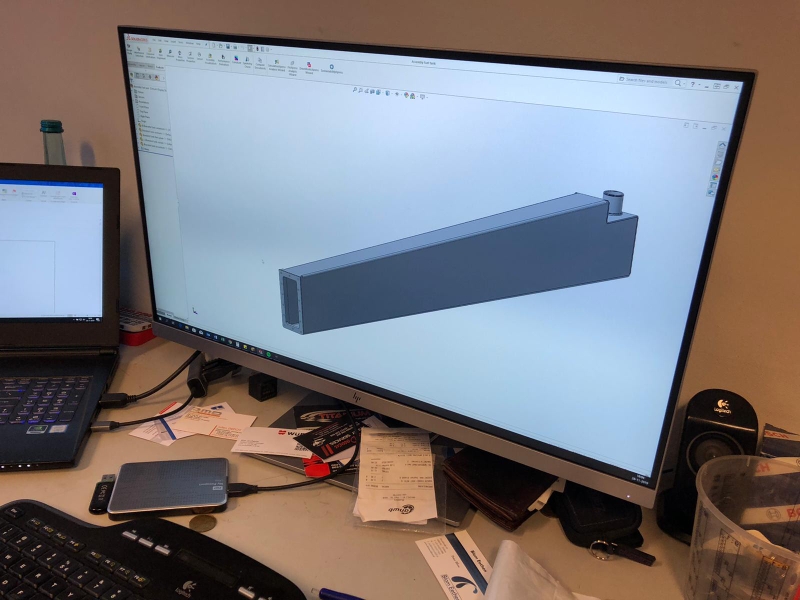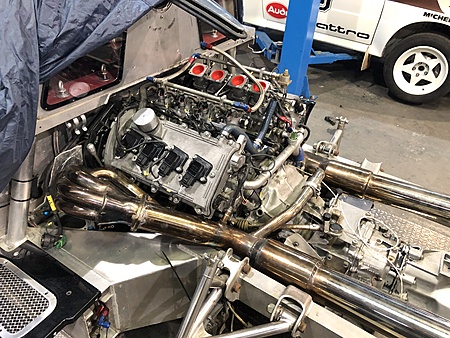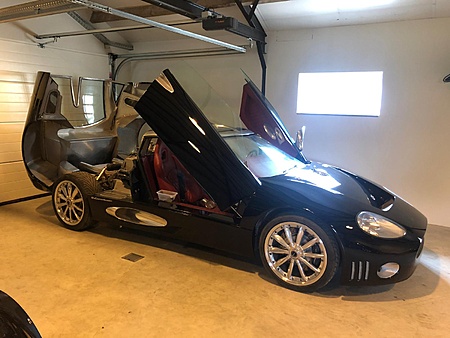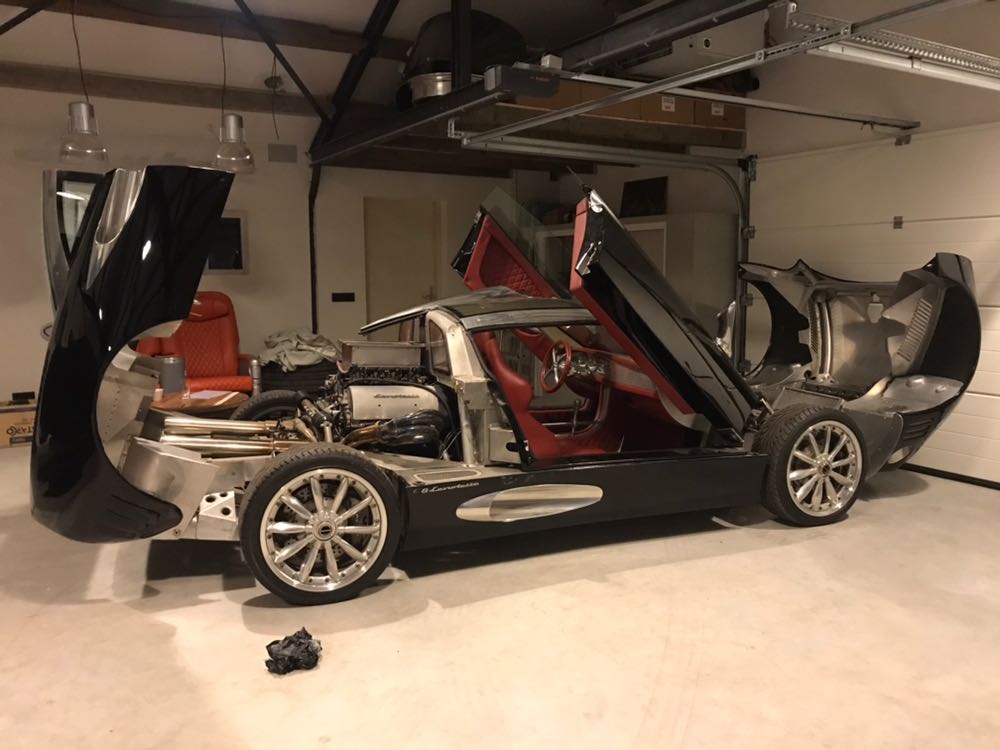 Finished paint job in November 2020, when everything is build back together the #005 is ready to go home!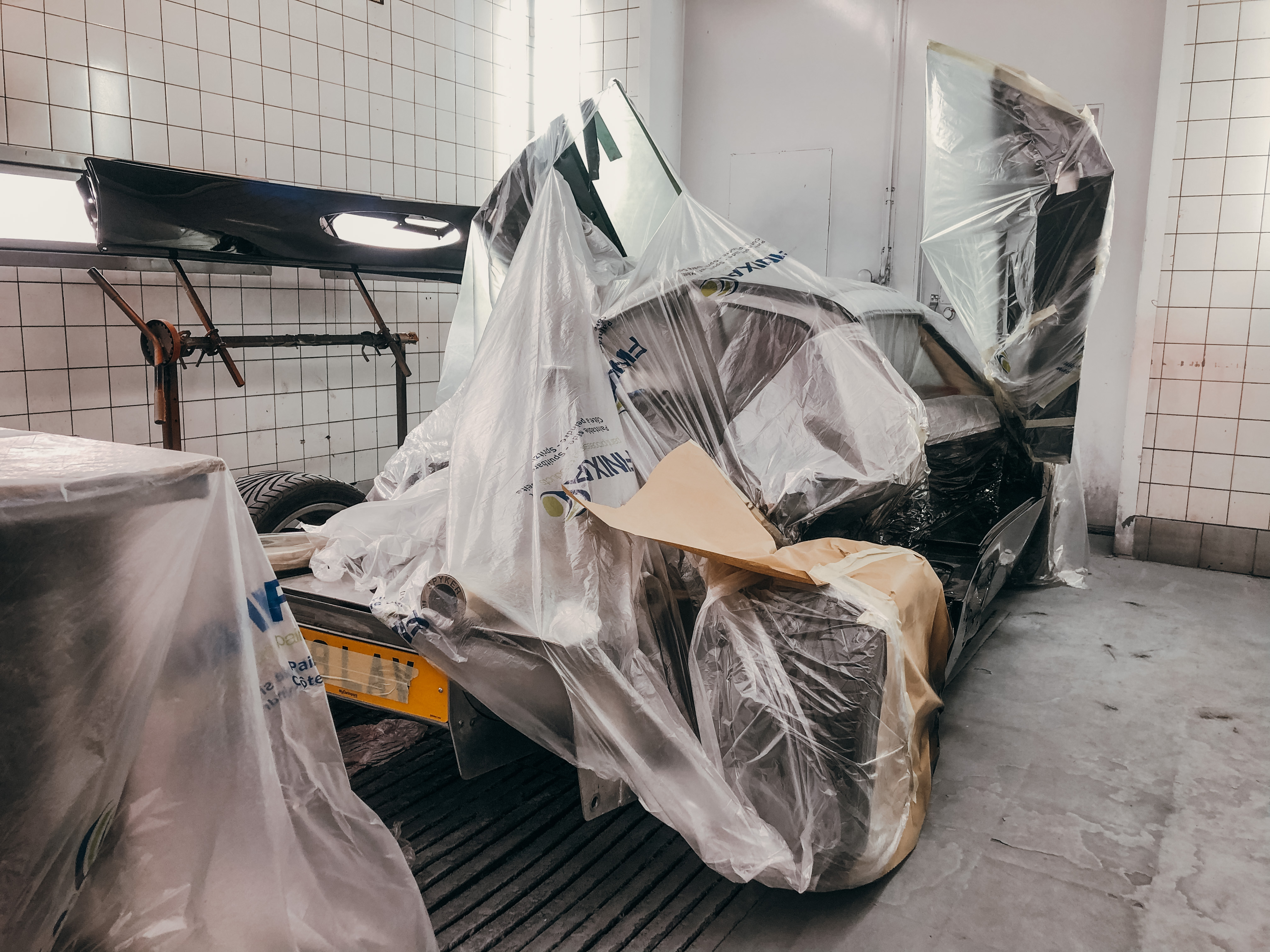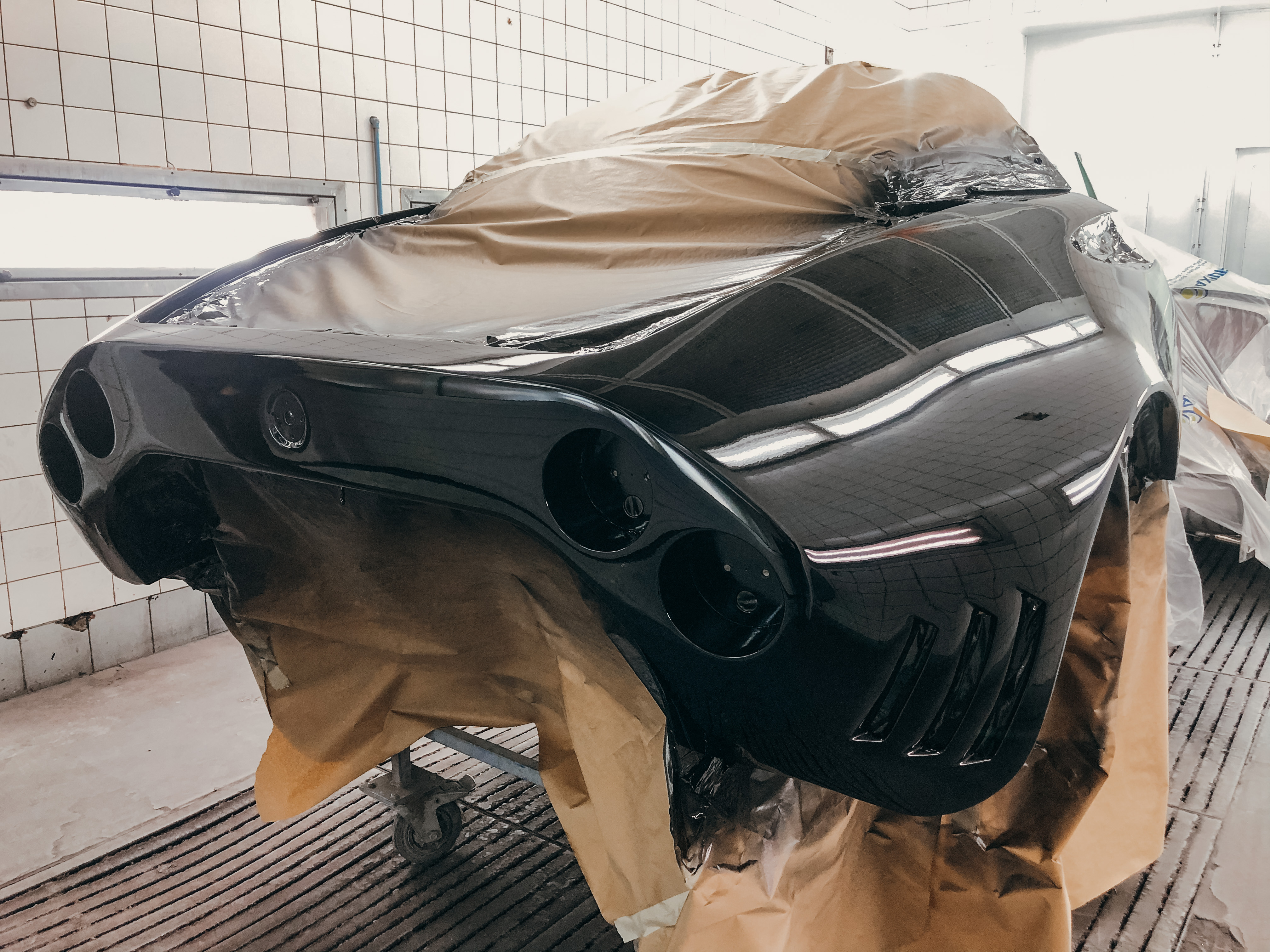 In 2021 the #005 came back for big engine out maintenance