The #013 was build in 2003 and was the first wide-body Spyker. She was used at Cosworth for ABS testings. It is also the first car that came with North-American settings. It was left blanc aluminium, later on this car had a paint job and turned white with orange striping because of the wedding from the owner from CPP.
In 2016 Jasper bought the #013 and with this Spyker it all started, cause this was the first Spyker he ever bought after selling his Ferarri's. Not knowing that this car would make such a change, and that it would be the start of SpykerEnthusiast!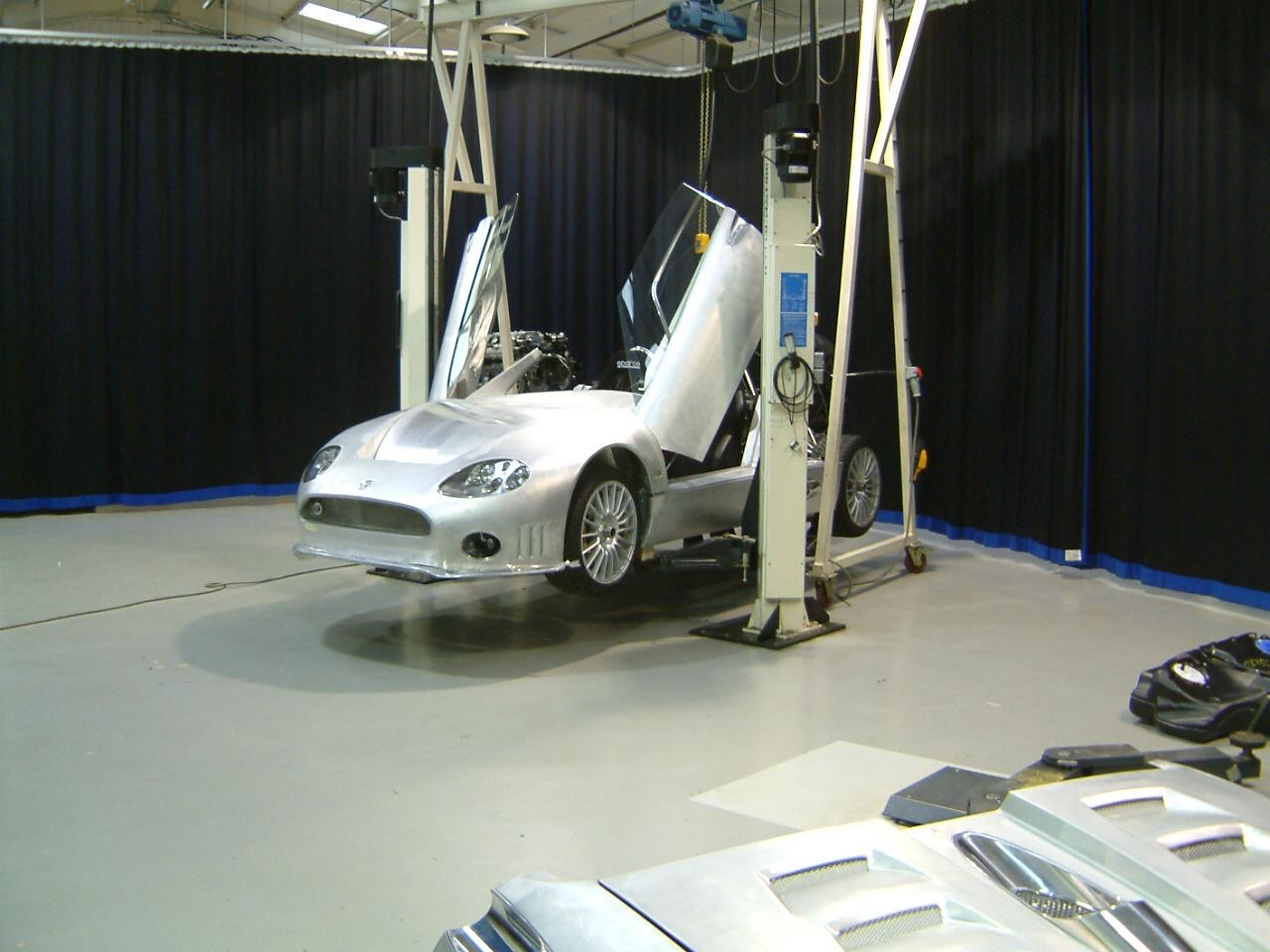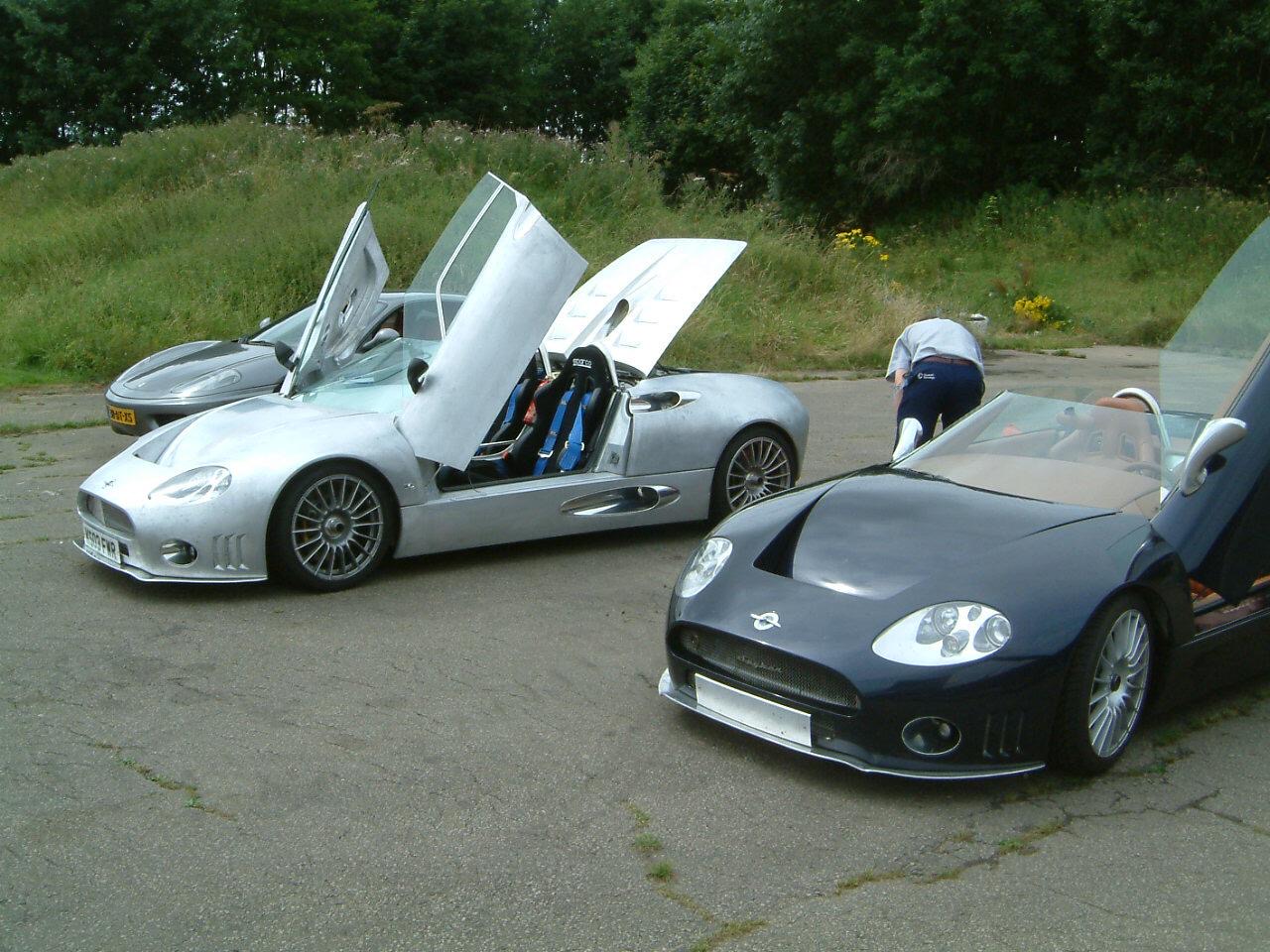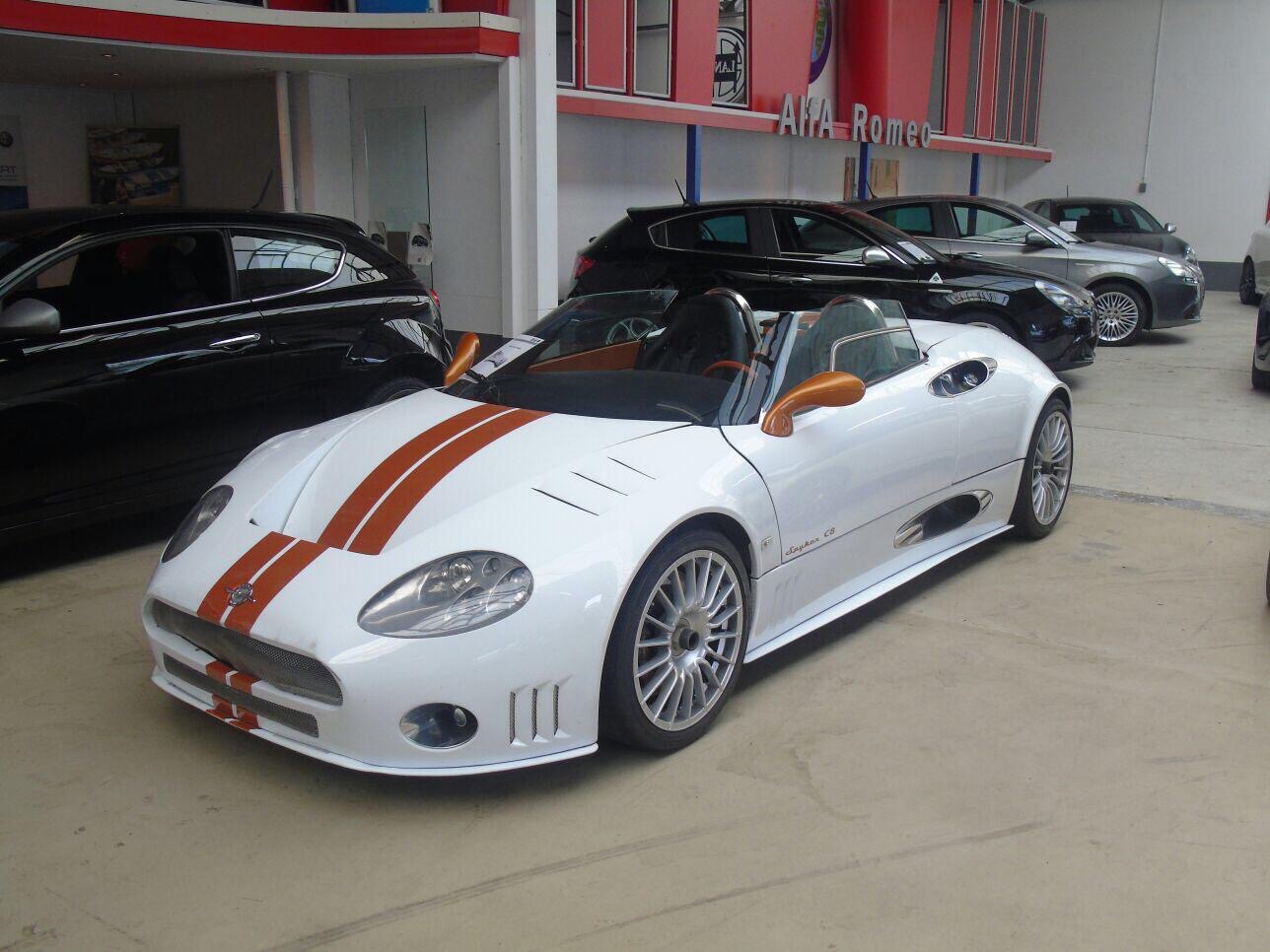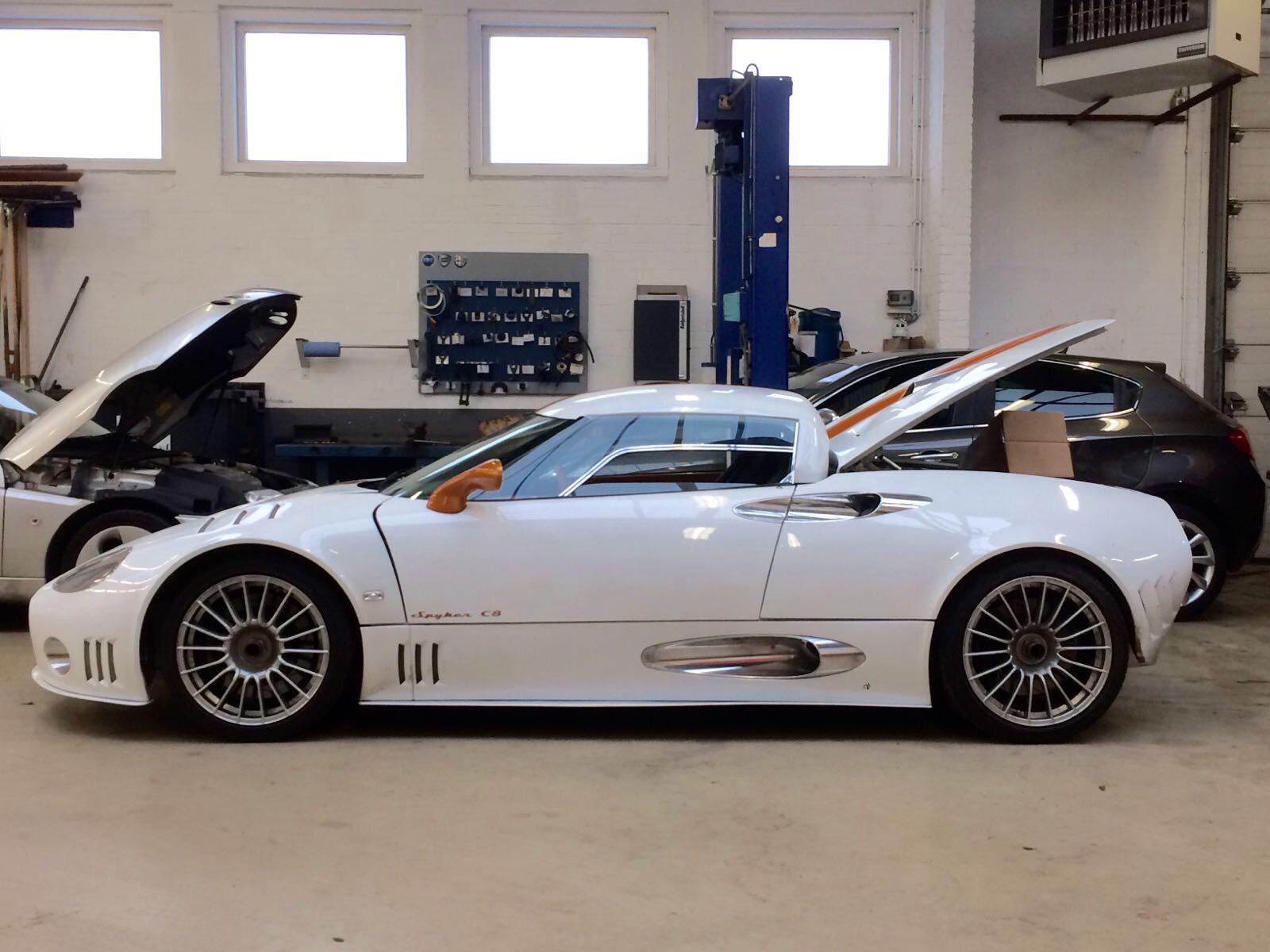 Jasper starting his first Spyker project. Goal: From factory test car to showroom condition! And with that the #013 will definitely get a paint job. But with all big restorations we start from scratch!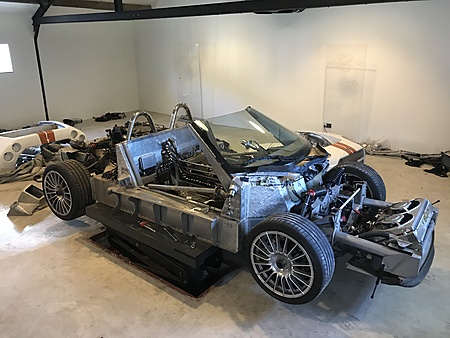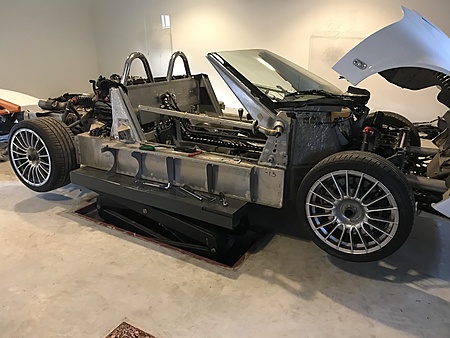 The front and rear are being prepped so they will be protected against corrosion. The final color will be "Gun Metal" grey.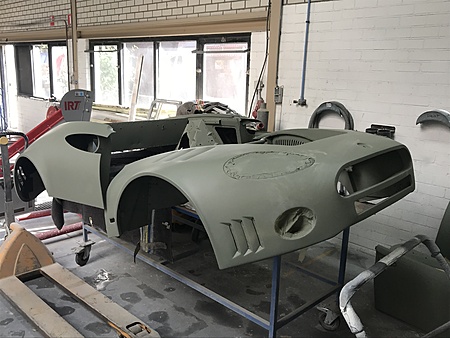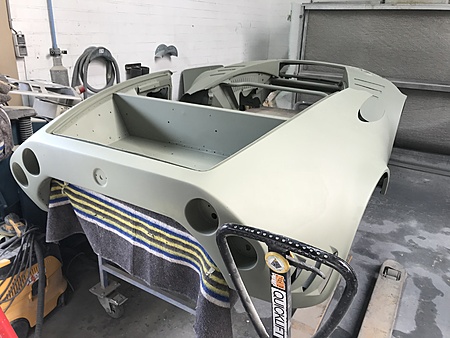 Measured the exact spot for the door sill text. Next is more sanding and 3 layers of clear and in between the layers sanding until it is finished with grid 3000 and polishing. An amazing results as the first panels are ready!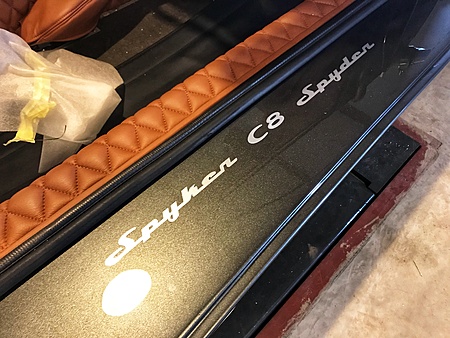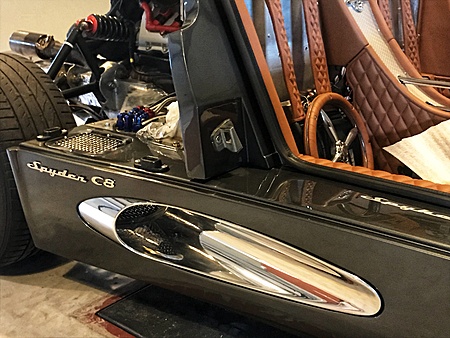 In the mean time when the bodywork is getting done, Jasper started working on the engine and the front is also getting ready; New fans and new painted fancy shield. Also the original stickers were added on the panels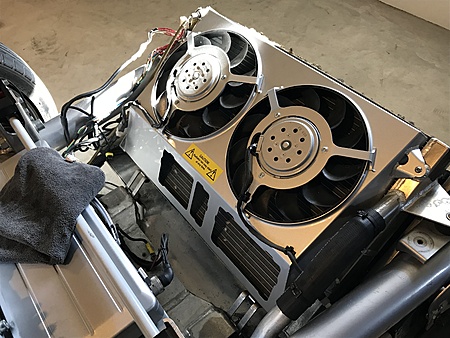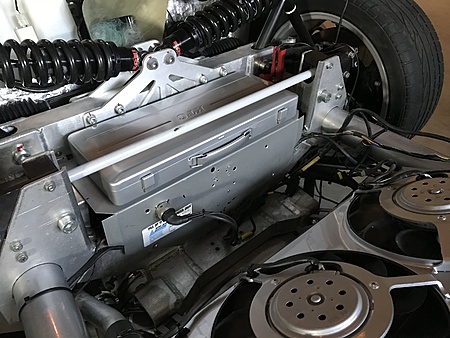 After a lot of prepping... the front, rear and doors have been primered. Next multiple layers of paint, clear and a lot of sanding and polishing.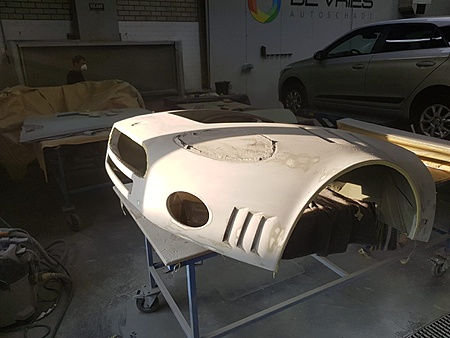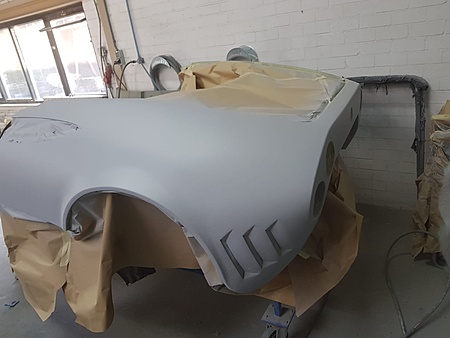 Next a coat over the primer.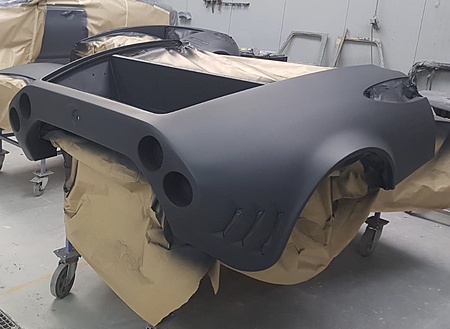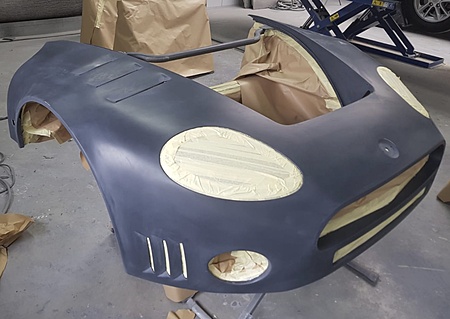 Now the inner pieces have been done, and the first parts are ready. (live from the paint booth)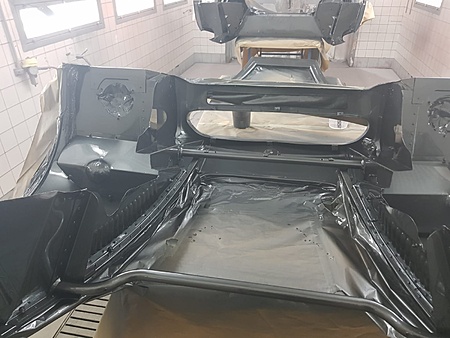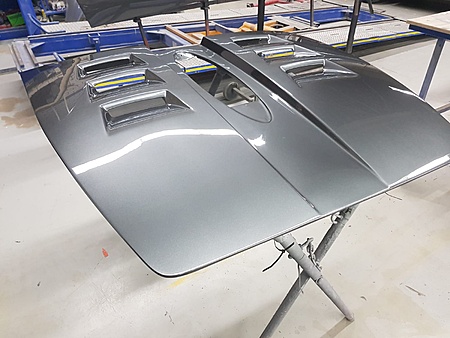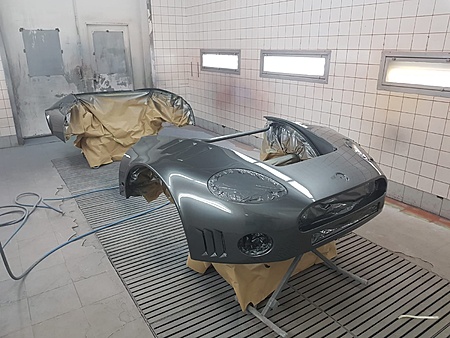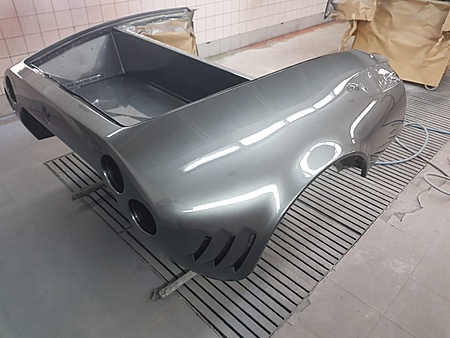 First parts are collected and starting to put the new parts on.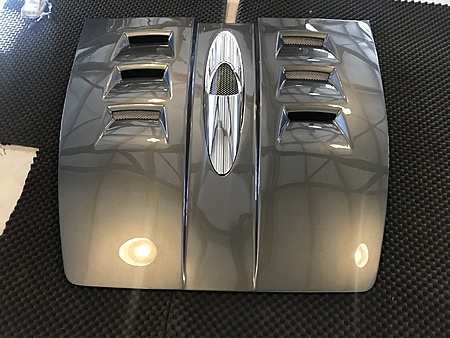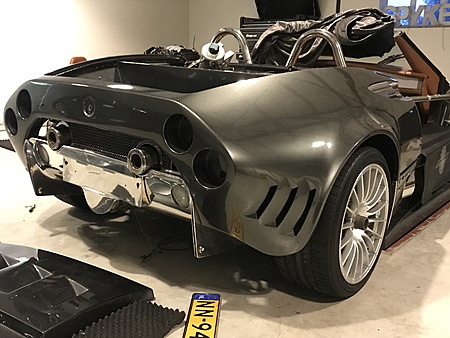 Giving the #013 a rear facelift with this new tail lights! These ones we also sell, such a difference and way more up to date.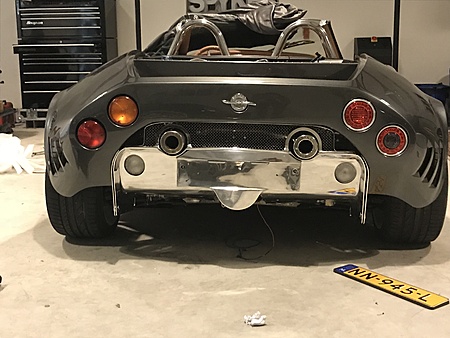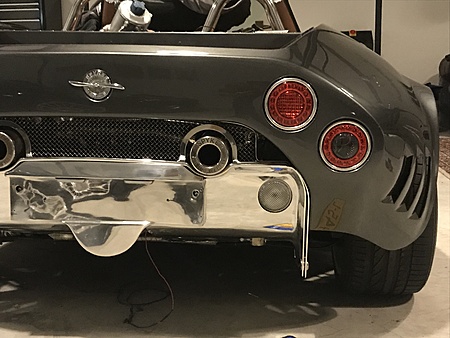 What a big steps made; Two formal Spyker mechanics came and did the allignment of all panels. And it shows!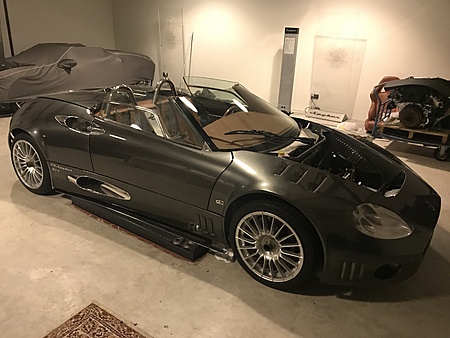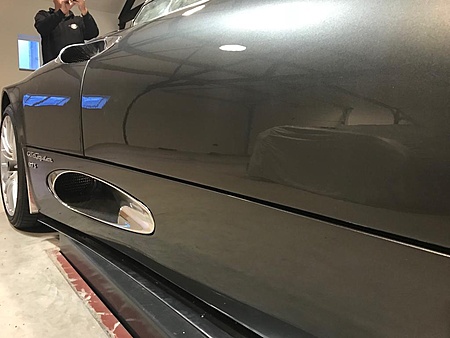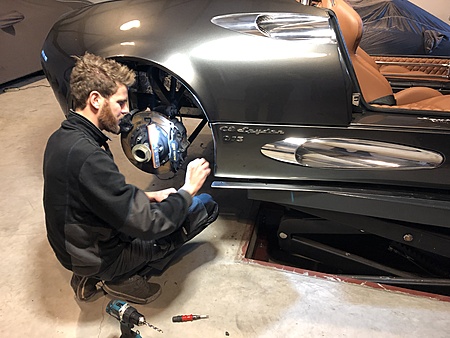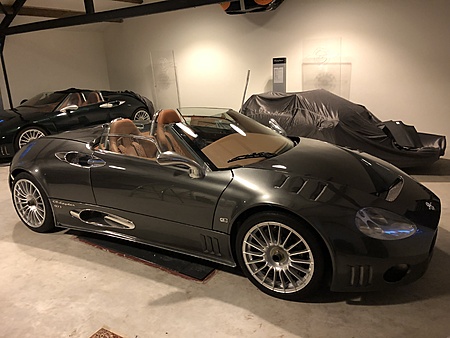 Fitting the first interior pieces to the door. Going through the best stages of restoration; interior, putting rubbers and polished parts on for this beauty.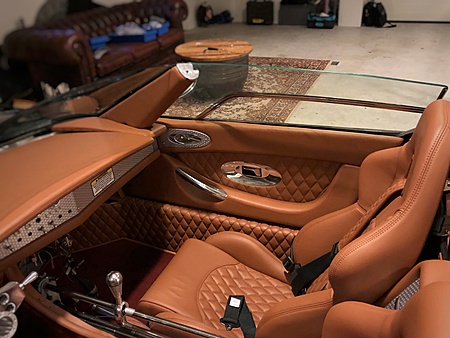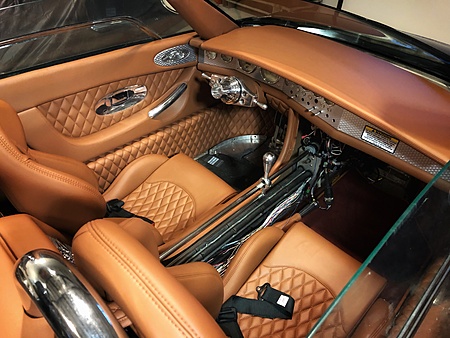 The hardtop is back from paint and we are super happy with how the shape of the car transforms!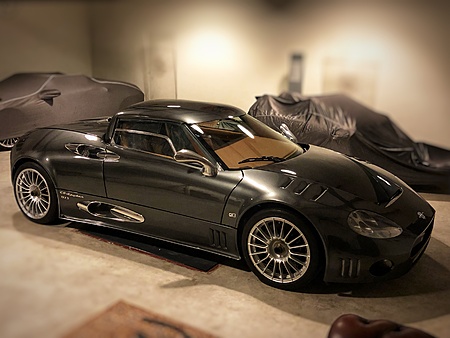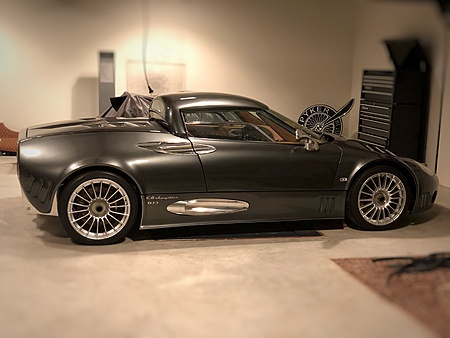 Adding the refurbished foglight tubes and rewired them.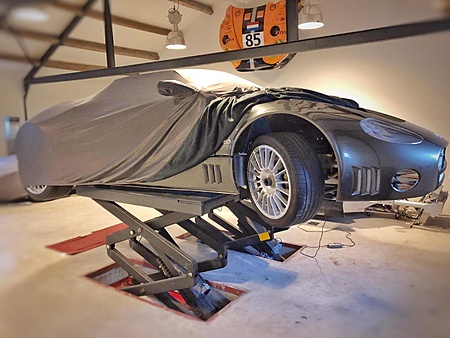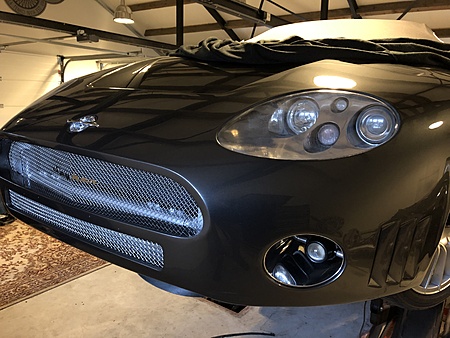 Adding the new front lip.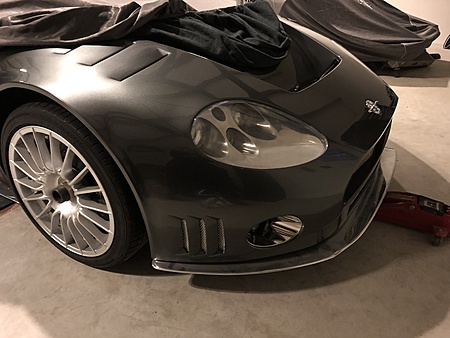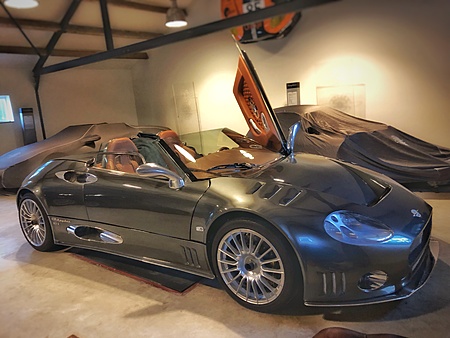 The floor matts have arrived from the upholsterer and the persicope mirror has been mounted.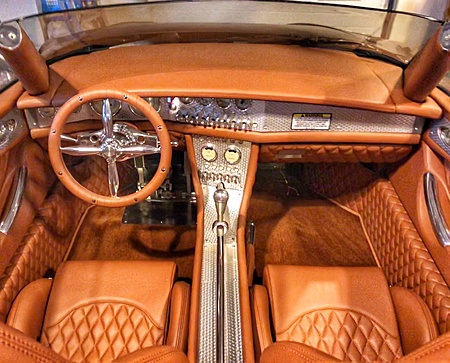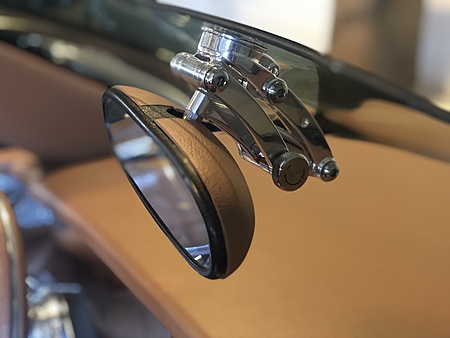 The rear trunk pieces of the #013 were missing or were never fitted.. so Jasper made them his self.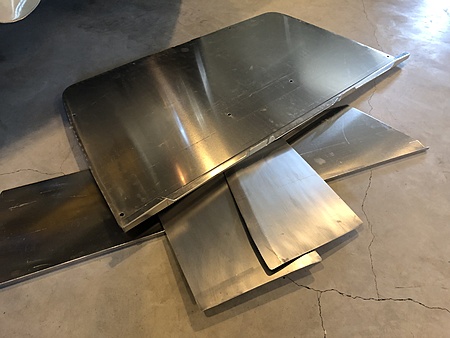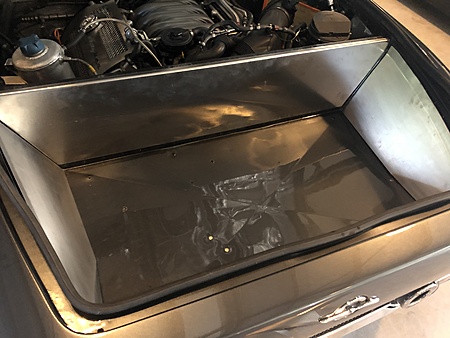 The luggage room upholstery is getting done.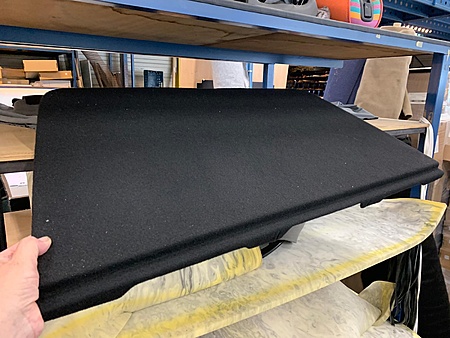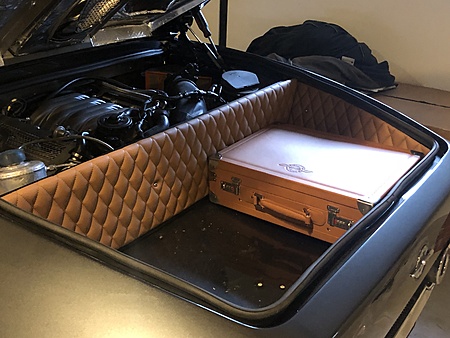 Finished this unique piece; Instead of a white roof we decided to have a buckskin inner liner. The #013 is still a part our private collection, we are not riding wit her we just enjoying this beauty's shine!!